On the very first day of shooting the new NBC series "This Is Us," Mandy Moore truly got a "behind"-the-scenes look at co-star Milo Ventimiglia.
As she explained to TODAY's Hoda Kotb and Kathie Lee Gifford Tuesday, the first scene they ever shot involved the former "Gilmore Girls" hunk walking around in just a towel with his rear exposed.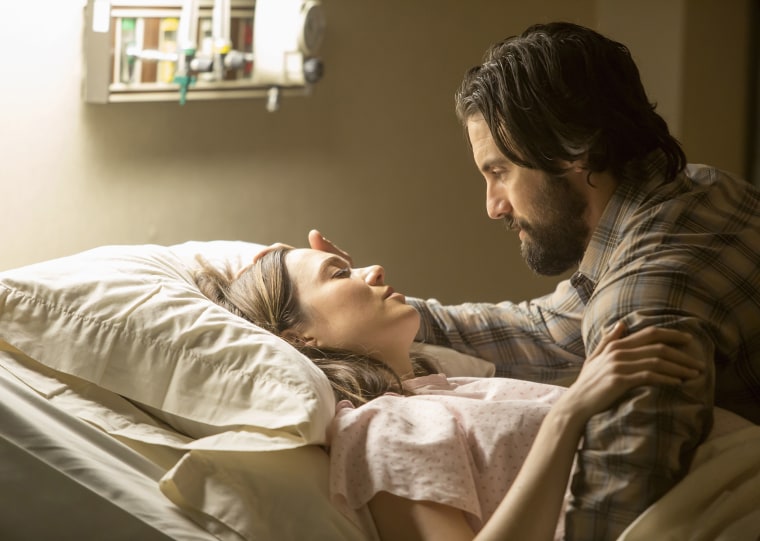 MORE: Grab a tissue! Mandy Moore posts sweet 'Walk to Remember' throwback pic
And she was just fine with it! "I felt like, 'How lovely that a woman doesn't have to show herself; it's a man for once,'" she recounted.
Ventimiglia was apparently down with it, too. As he quipped to TODAY last week, "It's the first time in my career, 21 years, that my ass has preceded my face. It's a hardworking ass, I guess."
"He was so comfortable," noted Moore. "In the first scene, he has like a little towel, he's meant to be naked, and in-between takes he wasn't like grabbing a robe, he was just like trying to chill out."
Moore kept things professional. "I was OK. Averting my eyes, just to be respectful," she noted. But at some point, things had to come to an end.
MORE: Milo Ventimiglia on 'Gilmore Girls,' fatherhood and his 'hardworking ass'
"He has a nice tush," she said. "But there's only so much tush you want to look at."
"This Is Us" airs on NBC Tuesdays at 10 p.m. ET.
Follow Randee Dawn on Twitter.