Mandy Moore has had one heck of an emotional weekend.
The "This Is Us" star revealed that her beloved rescue cat Madeline died in her arms on the night before she tied the knot with fiancé Taylor Goldsmith in a private ceremony at their Los Angeles home.
The new bride, 34, took to Instagram to share a sweet video and several adorable pics of Madeline, along with a heartfelt tribute.
"This weekend was a roller coaster of emotions in every way. Sometimes life doesn't consider that you have big plans underway. Sometimes the earth just falls right out beneath you. We lost our sweet Madeline very suddenly on Saturday evening and my heart is so utterly broken," she wrote.
"She had an enlarged heart (it had to be true because there wasn't a sweeter, more affectionate cat in all the land), blood clots formed and sent her into heart failure. Completely out of the blue," she continued.
While Moore and Goldsmith are "still in shock," the actress said she's grateful she was able to hold Madeline in her arms, "making sure she knew she was safe and loved as she took her last breaths will stay with me for the rest of my life."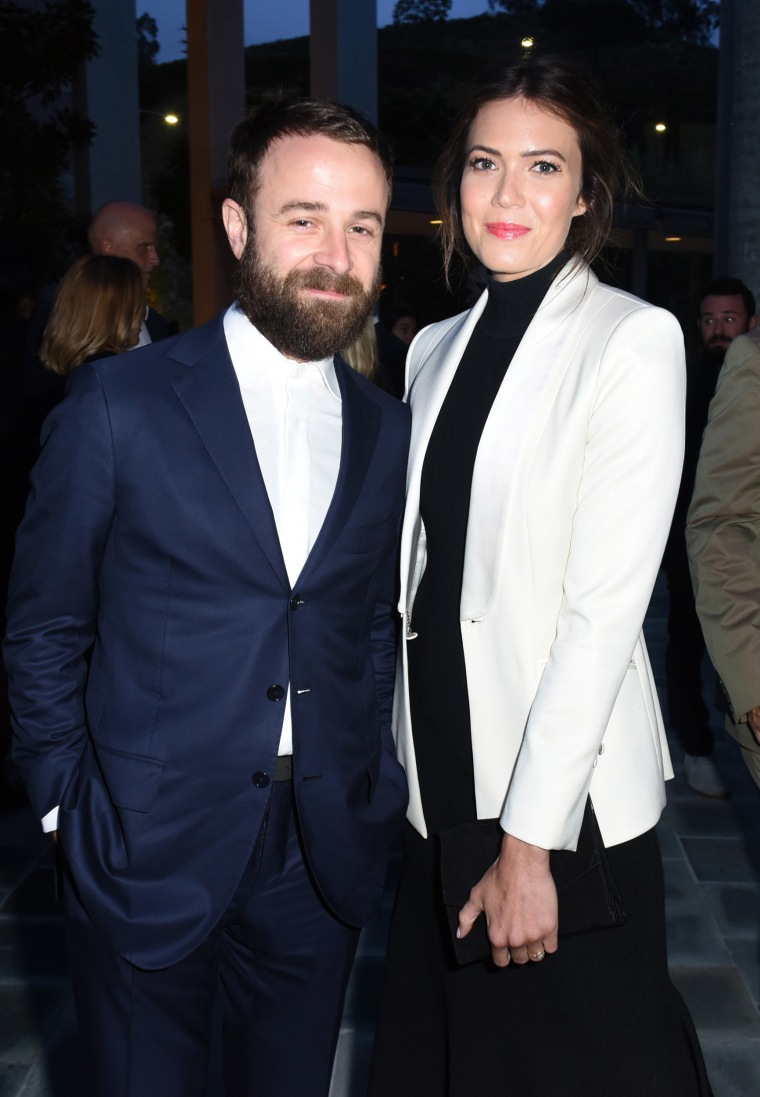 Moore went on to say that sweet Madeline was a tough little lady.
"This poor cat would suffer through allergy shots every other day and not blink as we tried to get pills down her throat and then hop up in our laps and purr louder than a car engine," she wrote. "She never held it against us ... like she knew we were trying to help her feel better."
"Animals really are the ultimate teachers," she wrote. "Thank you for the lessons in patience, responsibility and unconditional love, Madeline. Love you, baby girl."
Moore added the hashtags #adopdontshop and #rescuesarethebest to her post along with no fewer than 15 broken-heart emojis.
Our hearts go out to Mandy and Taylor on their sad loss.