In case you haven't yet heard, Thursday marked an extremely important holiday: Sterling K. Brown's birthday.
We know "This Is Us" fans are out somewhere celebrating this blessed day. Who else is celebrating, you ask? None other than Brown's lovely "This Is Us" co-star, Mandy Moore.
The 33-year-old actress — who recently fulfilled her lifelong dream of climbing Mt. Kilimanjaro — took to Instagram to share the sweetest message in tribute to Brown, who turned 42.
"SKB! Happy Birthday to the guy we could (and do) gush about endlessly," she wrote, along with a photo of the two embracing. "You are a treasure, @sterlingkbrown. Hope you're enjoying your day!!"
We do agree: He is indeed a treasure.
Of course, we all know how much Moore loves to gush about her "This Is Us" cast. She sang the praises of her co-stars when she spoke with TODAY about the scenes from the NBC drama's first season that moved her most during shooting.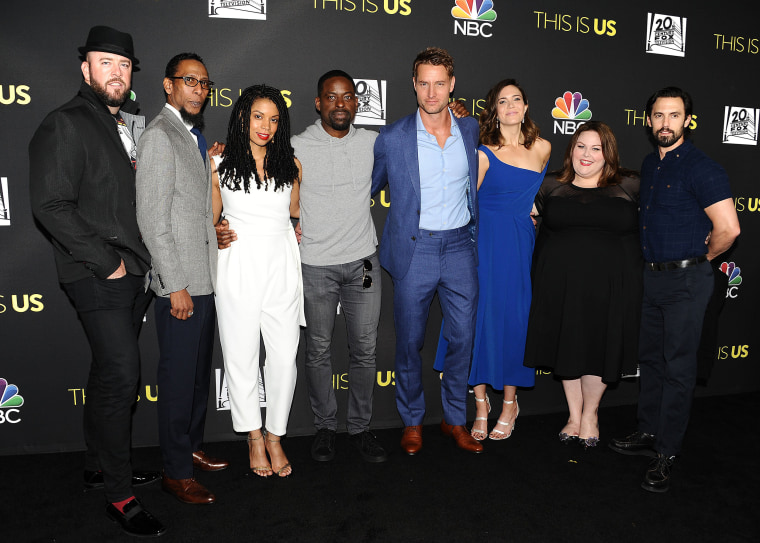 "In episode 5, when Justin (Hartley) is explaining the meaning of the painting to the girls, to Tess and Annie, just like the idea of it makes me emotional," she said. "And obviously, episode 16 with Sterling and Ron (Cephas Jones), it's so beautiful. That moment when he ... see, I'm going to get emotional talking about it! Why do I have to cry?"
We feel you, Mandy, we feel you.