Earlier this week, "This Is Us" fans had a blast watching stars Mandy Moore, Milo Ventimiglia, Chrissy Metz and Justin Hartley ambush pedestrians in New York City with comedian Billy Eichner when they appeared on Eichner's zany game show "Billy On The Street."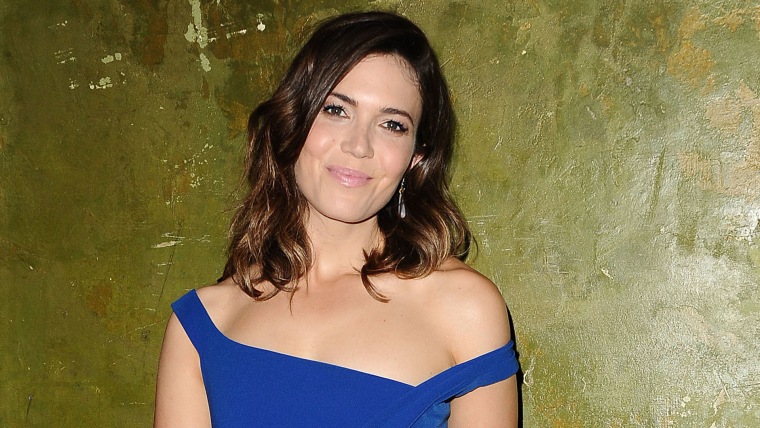 And, when a stranger named Brian tried asking Moore out — despite having never seen an episode of her hit NBC drama — it made for a hilarious moment.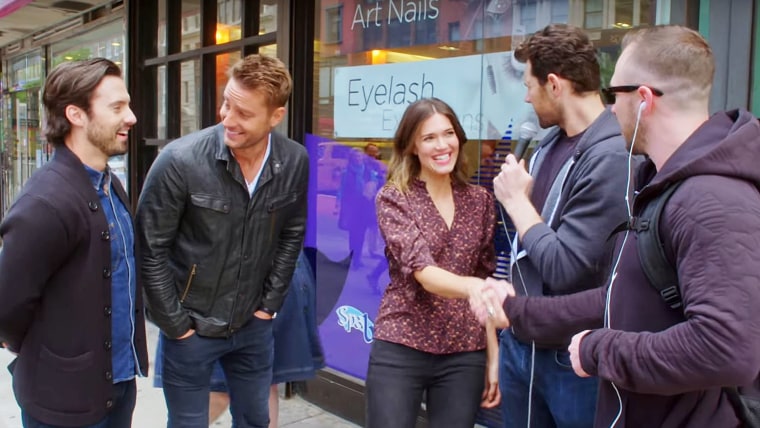 Now, the 33-year-old actress has revealed to Entertainment Tonight, that moment was actually a first for her!
"I've never been asked out before by a stranger like that," she confessed. "That was a whole new experience for me, so I told my boyfriend afterwards because I was really flattered."
Moore's boyfriend is, of course, Taylor Goldsmith, singer and guitarist for the L.A. folk-rock band Dawes.
The singer-actress, who's gearing up for Season 2 of "This Is Us," said after she was hit on, "I checked that off the bucket list. Thanks, Billy. Thanks, Brian, actually. Brian was the guy's name."
Though Moore was clearly delighted by the attention, she told ET things with Goldsmith couldn't be going better.
"I mean, I'm pretty happy. He doesn't have reason to worry," said the star, "Sorry, Brian."