(Spoiler alert! If you still haven't watched the season premiere of "This Is Us," what are you waiting for? Details about one key plot point are below.)
When "This Is Us" returned for its sophomore season, faithful fans finally got an answer to the burning question of how Jack Pearson died — or at least a big clue in the form of the charred remains of the Pearson family home.
That scene came as shock to viewers, and now, thanks to star Mandy Moore, we know how the cast and crew kept the reveal under wraps.
"We called it 'The Marble,'" Moore said during a Tuesday visit to TODAY of the home featured in the all-important scene.
And the code word proved crucial to cover their tracks.
"We've all been holding on to this secret for like a year and a half now, and when we actually shot that, they built the outside of the house about an hour and half outside of L.A.," she explained. "All of our signs that normally say 'TIU' around town, to show the crew where we're filming, (featured) a completely different word to throw people off in case someone was being followed to set."
She didn't even set eyes on "The Marble" before filming began to make her reaction to the charred home authentic.
"I've never been a part of something like this before!" Moore added.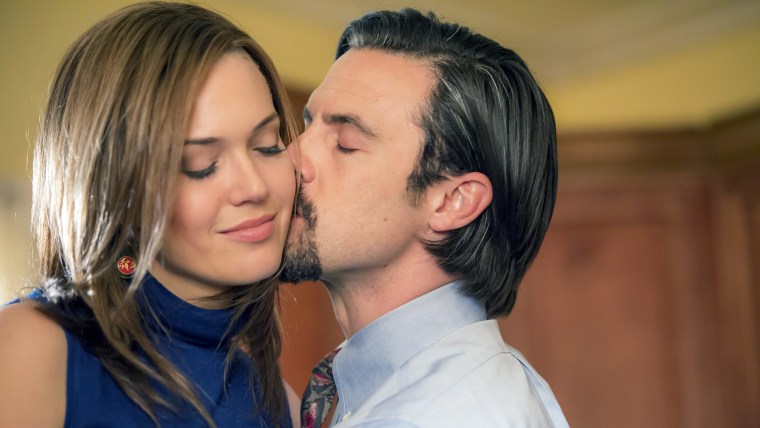 Of course, that's something she could say about working on the show in general. For instance, in order to play matriarch Rebecca Pearson, the 33-year-old undergoes time-hopping transformations in the makeup chair regularly.
"I feel like I have the best job though, because I get to portray this character from the age of 22 to 67 and everything in between," she said. "It's overwhelming at times, because obviously as an actor, you want to have all of the answers and know the life that's been lived, and as actors, we're finding out sort of piecemeal like the audience."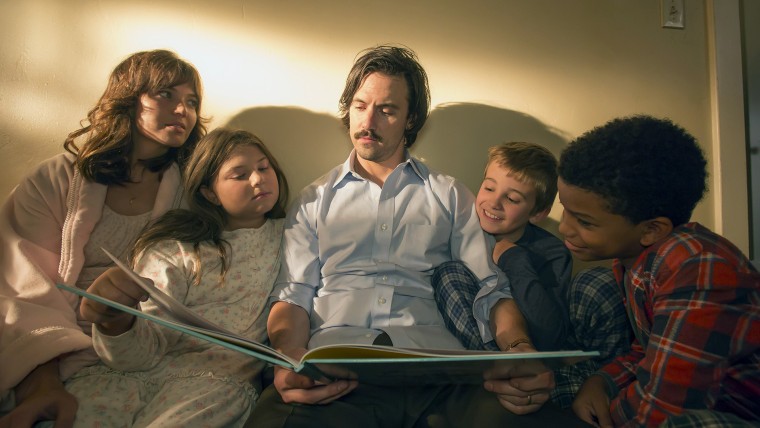 But there's something she's definitely learned about from her role in the story — motherhood.
"I feel like even though I'm not a mother myself, playing the role of a mother now gives me incredible insight and a lot of newfound appreciation of my mom," she revealed.
And that insight might come in handy soon. Moore is engaged to marry musician Taylor Goldsmith, and she's eager to start a family.
"This show has sort of put me on the speed track for that, too," she said, adding that, like Rebecca, she might adopt. "It's on my radar, and (was) well before the show. It's something that my future husband has wanted as well. So I think that may be in the plans for us!"
We're looking forward that — and to what's next for her TV family. Moore teased that Tuesday night's episode of "This Is Us" will boast another big clue.