Mandy Moore is using #FlashbackFriday to look back at a time before she was starring on one of the biggest shows on television.
The "This Is Us" star posted a throwback photo of herself walking the red carpet with her co-stars Milo Ventimiglia and Sterling K. Brown last year, right before "This Is Us" hit the air. In the caption of the photo, Moore reflected on how life-changing the show has been for her.
"This was from nearly one year ago, when @nbcthisisus was picked up to series and I walked the red carpet with these guys for the first time (where we collectively scratched our heads trying to explain the concept of our show without revealing anything)," Moore, who plays Pearson family matriarch Rebecca on the show, wrote.
"I can't even begin to comprehend how much life has changed over the course of these past 12 months but I sure am super grateful. Can't wait to celebrate 2 more seasons with the entire cast next week."
Earlier this year, NBC announced that "This Is Us" had been renewed for two more seasons following a successful first season. Fans can expect to watch the Pearson family's drama unfold via at least 36 more episodes starting this fall.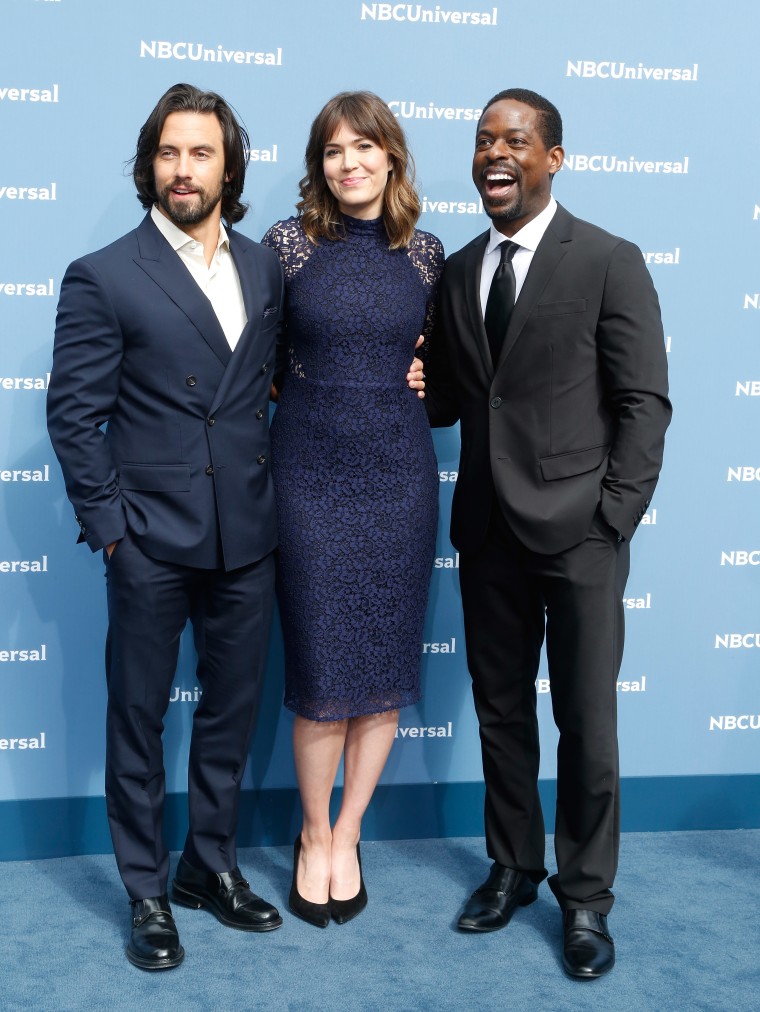 While Moore has not revealed what Season 2 has in store for Rebecca and the rest of the Pearson family, "This Is Us" fans can count on the stars to keep them updated via social media. The cast frequently posts photos from the set that demonstrate how close they are.
"I think we are all so proud to be a part of this show," Moore said during an appearance on TODAY last year. "I'm proud to represent for what I believe is a remarkable cast of actors."
Moore, who has been in the entertainment business as an actor and singer since she was a teenager, has been outspoken about how grateful she is to be part of the show.
"The people you work with, the right material, the time in your life, all of it just coalesced at the right moment," she said. "You just feel so lucky."
RELATED:
'This Is Us' cast talks emotional finale, possibility of a lighter 2nd season
Behold the 'This Is Us'-inspired wedding shoot of our dreams