Hulu launched a replica of Jerry's recognizable Upper West Side apartment this week, giving "Seinfeld" fans the opportunity to sit on the comedian's couch, browse his extensive cereal cabinet, and make a Kramer-esque entrance through the front door.
One enthusiastic visitor did just that — and burst through, spinning around so quickly that his backpack hit the door frame, causing part of it to break off from the wall.
"I came, I saw, I broke (by accident!)," Tim McGeever wrote alongside footage of the incident that he shared on YouTube Wednesday. "You might say I took my Kramer impression one step too far at Hulu's #seinfeldapartment...within hours of opening. Enjoy my spin-crash humiliation!"
McGeever told TODAY.com that he got the idea from the pop-up's staff, who were encouraging visitors to barge in a la the eccentric "Seinfeld" character.
"While I was standing in line, the anticipation was building," he said. "I had very little time to plan it, aside from knowing I wanted to do some slide/twist maneuver. Before I knew it I was inside, along with a smattering of debris. So you might say, it was equal parts planned and spontaneous."
After the spill, McGeever was "mortified, frozen in place."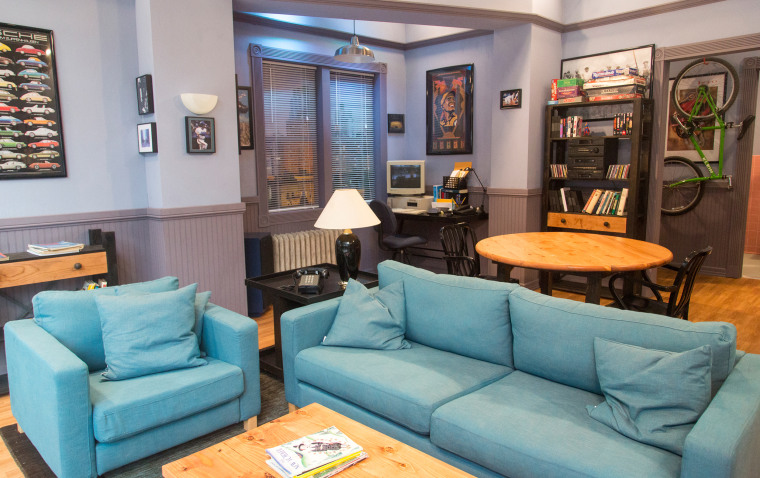 "I immediately considered, 'am I in trouble?' Then I realized, no, Hulu was encouraging this behavior, they built this set, and they have a lot of money. I'm fine. Now how do I get out of here!?"
"As for onlookers, it was a mix of anger and laughs among the crew," he continued. "There was a brief panic and they started moving people out of the room. I tiptoed away alongside everyone else."
McGeever posted the video knowing it had the potential to go viral, but was still surprised by how much it's been shared. "My friends and I assumed it might get a few hundred views — not thousands!" he said.
He hopes Kramer himself would be proud of the dramatic moment. "At the end of the day, if 'Seinfeld' were still creating new episodes, I like to think Kramer would be the one to go viral. So in that sense, I nailed the impression," he said.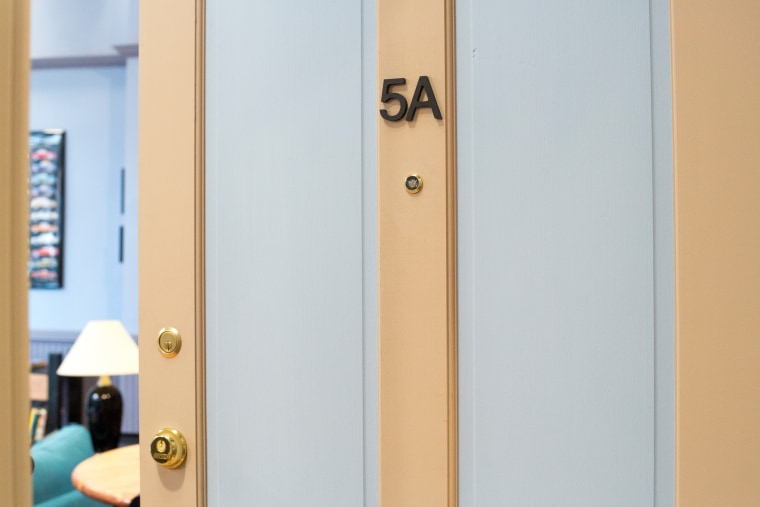 TODAY.com toured the space Tuesday and caught up with "Seinfeld" actors Larry Thomas (better known as the Soup Nazi) and Patrick Warburton (David Puddy) to chat about why the '90s sitcom remains so beloved two decades later.
RELATED: 15 stars who once played Jerry's girlfriend on 'Seinfeld'
"It was smart, funny and clever," Warburton said. "It was very much a part of the fabric of that period and that culture and that time, but all still very relatable because it has so much to do with human nature, the way we all are, the things we still do — from Jerry Seinfeld's perspective."