There are few titles more perfect than "Mamma Mia! Here We Go Again" for a sequel to the beloved 2008 musical "Mamma Mia!" And while the new film's trailer, which dropped Wednesday night, is delighting and thrilling fans of both Abba music and the story ... there's one big question on everyone's lips.
What happened to Donna Sheridan?
Meryl Streep starred in the original as mama Donna, the free-spirited, Abba-loving woman whose daughter Sophie was getting married, and who left the question of who Sophie's father was up in the air for many years. She sang, she danced, she charmed us — largely while wearing a pair of shapeless blue overalls!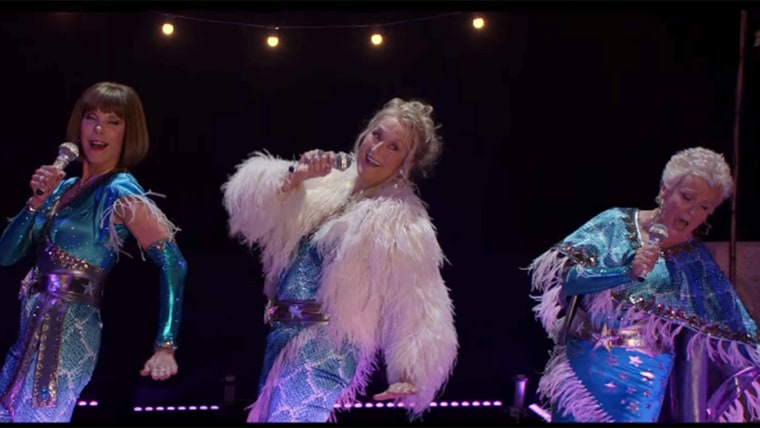 But in the new trailer, in which Sophie is pregnant, it seems we're taking a trip to the past to see how Donna
did it back in the day (as well as fleshing out the stories of how she met her beaus). And it all kicks off with Sophie hugging Donna's former bandmates and longtime pals played by Christine Baranski and Julie Walters and intimating that Mamma is not around to be a support for her in this delicate time.
This does not bode well for Donna. After all, barring a world tour singing Abba songs to the masses, what could keep her from her daughter's side?
Fans are wondering:
But here is what we do know: there are shots of Meryl we haven't yet seen before. And back in June, Entertainment Tonight did confirm that Streep would be back for the sequel. This does not rule out the possibility that something tragic has happened to Donna, but for the moment, we simply don't know.
Which means all we can do for now is enjoy glimpses at a movie that appears to recreate so much of the joy of the original: more Abba songs, more cute young men more singing, more dancing ... more blue overalls.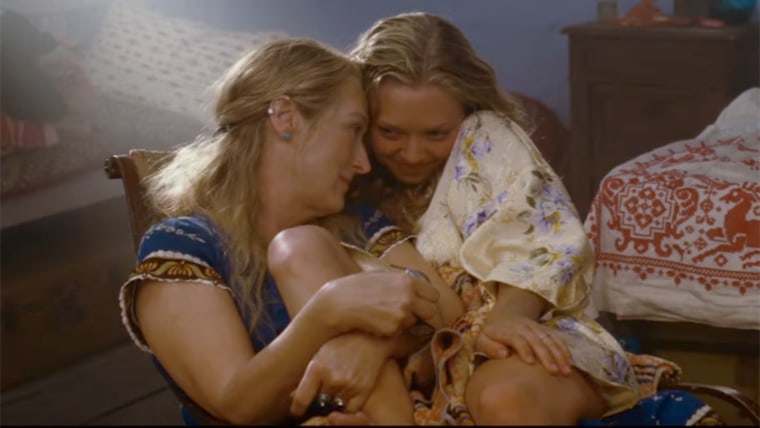 Not only that, we get to enjoy Lily Allen as young Donna, plus the return of Pierce Brosnan, Colin Firth and Stellan Skarsgård ... and Cher! That's right, in the last few frames of the trailer we get our first look at a totally glam, totally blonded-out Cher, arriving via helicopter to look after her granddaughter. Swoon!
So while nothing else can truly make up for what might be a terrible lack of Streep, having Cher along for the ride is pretty thrilling.
Mamma Mia! How can we resist you?
"Mamma Mia! Here We Go Again!" opens in theaters on July 20, 2018.
Follow Randee Dawn on Twitter.