It's often said of the Internet that there's a Web site for everyone — every hobby, every fandom, every specialty. It's the same with nonfiction.
Just look at the mix of titles in our spring nonfiction roundup. There's a serious look at the culture of shopping malls, a detailed retelling of a famous chess match, a gossipy look at the indie film industry, and a well-researched and ultimately heartbreaking examination of the Catholic Church sex scandals. You may even find that a topic that sounded dry and uninteresting — say, a long-broken track record — might turn out to be more fascinating than ever imagined. That's nonfiction at its best.
Ultimate test of cerebral fitnessThe face-off between former wunderkind Bobby Fischer and Russian reigning title holder Boris Spassky for the world chess championship dominated headlines in the summer of 1972.  "Bobby Fischer Goes To War: How the Soviets Lost the Most Extraordinary Chess Match of All Time" (HarperCollins, $24.95) is an account of the match itself, but also of how the players made their way to the chess board in Reykjavik as soldiers in the Cold War.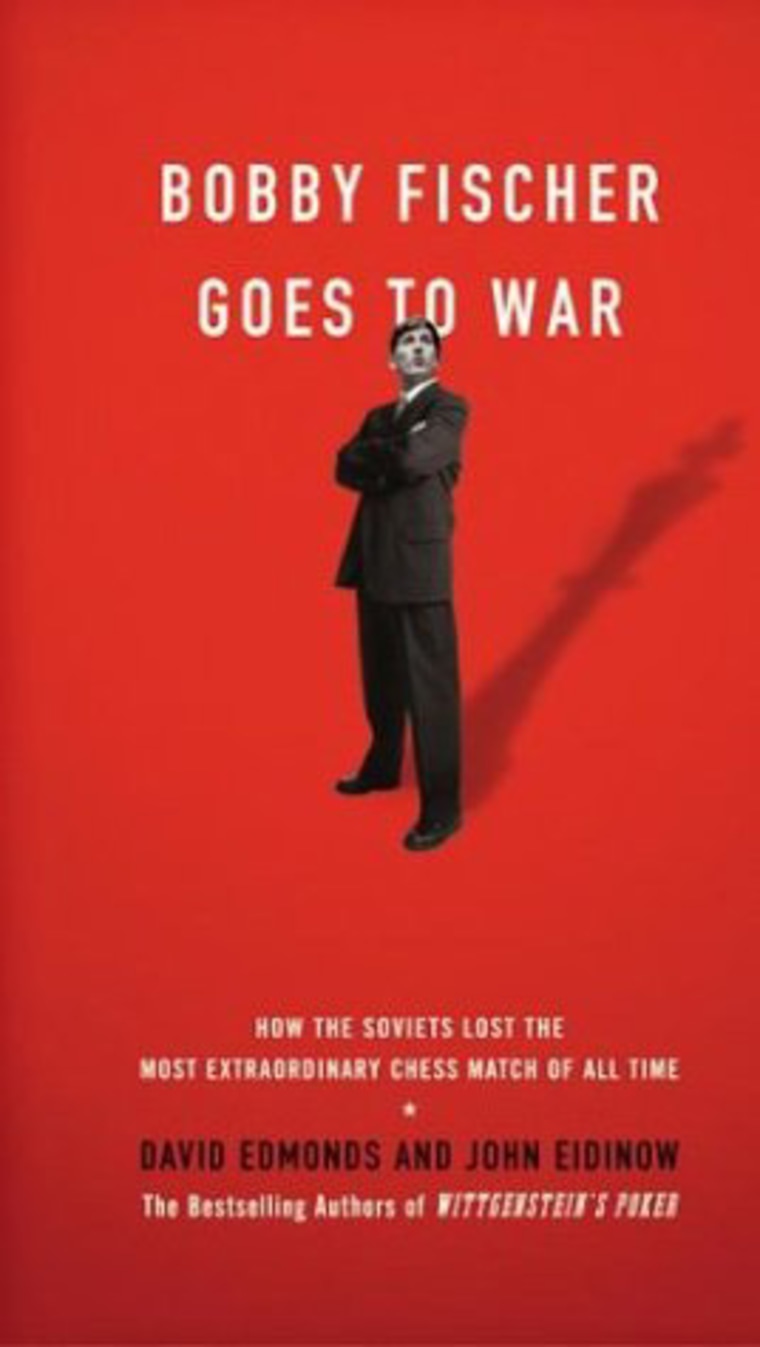 Authors David Edmonds and John Eidinow seem unable to give the drama inherent in the story its narrative due.  Fischer alone provides more than ample material; the American challenger nearly failed to show up at all, then pulled one diva trip after another about, among other things, phantom noise in the match venue. 
But the prose is awkward, jumping from scene to scene without building momentum.  The narrative gets bogged down in irrelevant background (the lengthy description of Icelandic reaction to the match, for instance) when other material (like Spassky's multiple failed marriages) would have interested readers more. 
Edmonds and Eidinow rely too heavily on Cold War analysis to deepen the plot instead of on the more intriguing and less outdated human interest angle.  The authors had access to KGB documents regarding the key players, but party politics and defection paranoia don't add anything new or significant to what should have been a fascinating window into chess culture.    —Sarah D. Bunting
MalledIn "Call of the Mall," (Simon & Schuster, $25.95) "retail anthropologist" Paco Underhill takes us for a deceptively casual stroll through an archetypal American shopping mall. This mall's location matters not, as its features are universal and homogenized. Your mall, too, probably has its hair salons located near the entrances, and its fine jewelers (Tiffany, Cartier) are accessible only through doors while the affordable bauble retailers have open storefronts. Underhill explains the reasoning behind these and other design decisions.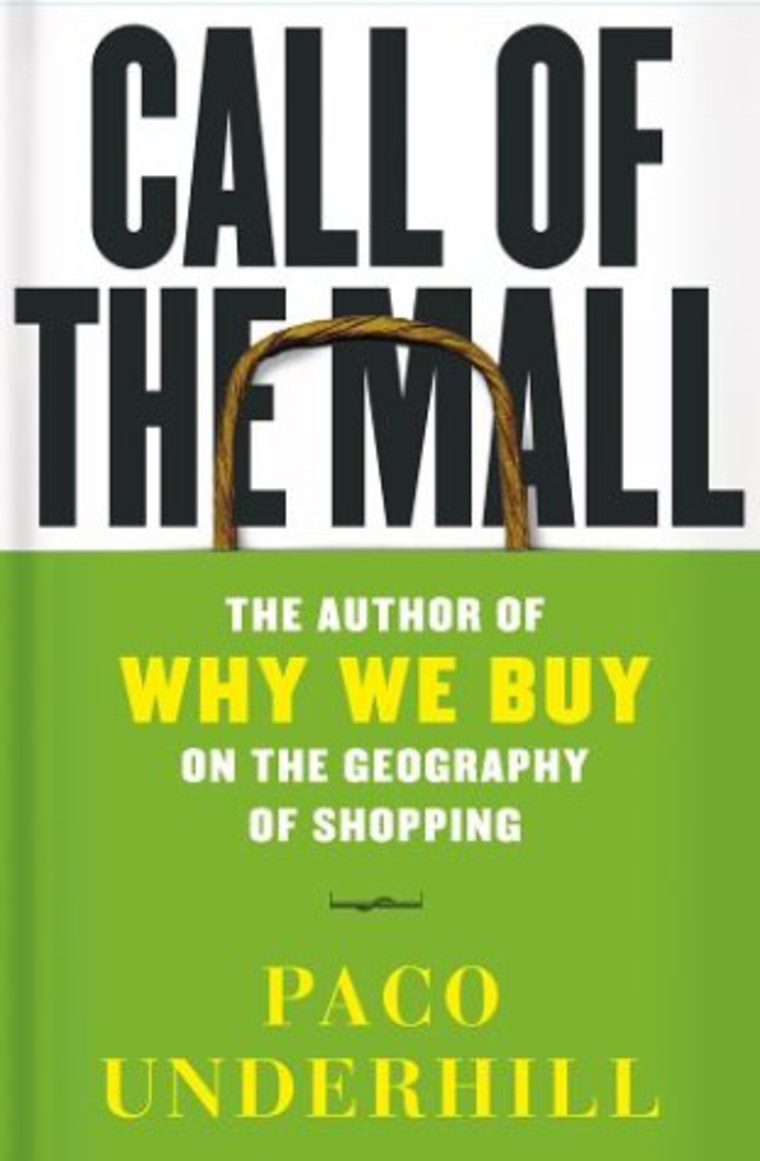 The author acknowledges the absurdity of this artificial environment while still taking it all very, very seriously — it is, after all, not only our modern bazaar but also our town square, one of the few places left where entire families can be seen together. He draws on history (how yesterday's pushcart barkers have turned into today's corridor kiosks) and draws comparisons to malls abroad as well as the traditional open-air shopping center.
His lecture is highly entertaining without feeling dumbed-down: it begins at the mall's entrance and ends back in the parking lot.
On his journey he speaks with everyone from the suburban father humiliated to be seen outside Victoria's Secret to a pack of teenage girls yearning for a Hot Topic. You can practically smell the "powerful, Proustian aroma of Cinnabon."
Reading Underhill's treatise will make you more consciously observant of your local mall, raising your awareness of the techniques used to attract you, target you, and separate you from your money. Conversely, the author's frequent references to the hidden cameras that are used to evaluate your shopping habits (how men's footpaths through a department store differ from women's, for example) will imbue you with the eerie sensation of being continually observed as you shop.    —Kim Rollins
Getting 'Down and Dirty' in film world
"Down and Dirty Pictures," by Peter Biskind (Simon and Schuster, $26.95), takes an incredibly entertaining look at the independent film movement with a focus on two people —Robert Redford, who created the Sundance film festival and Harvey Weinstein, co-chairman of Miramax. It's not kind to either man.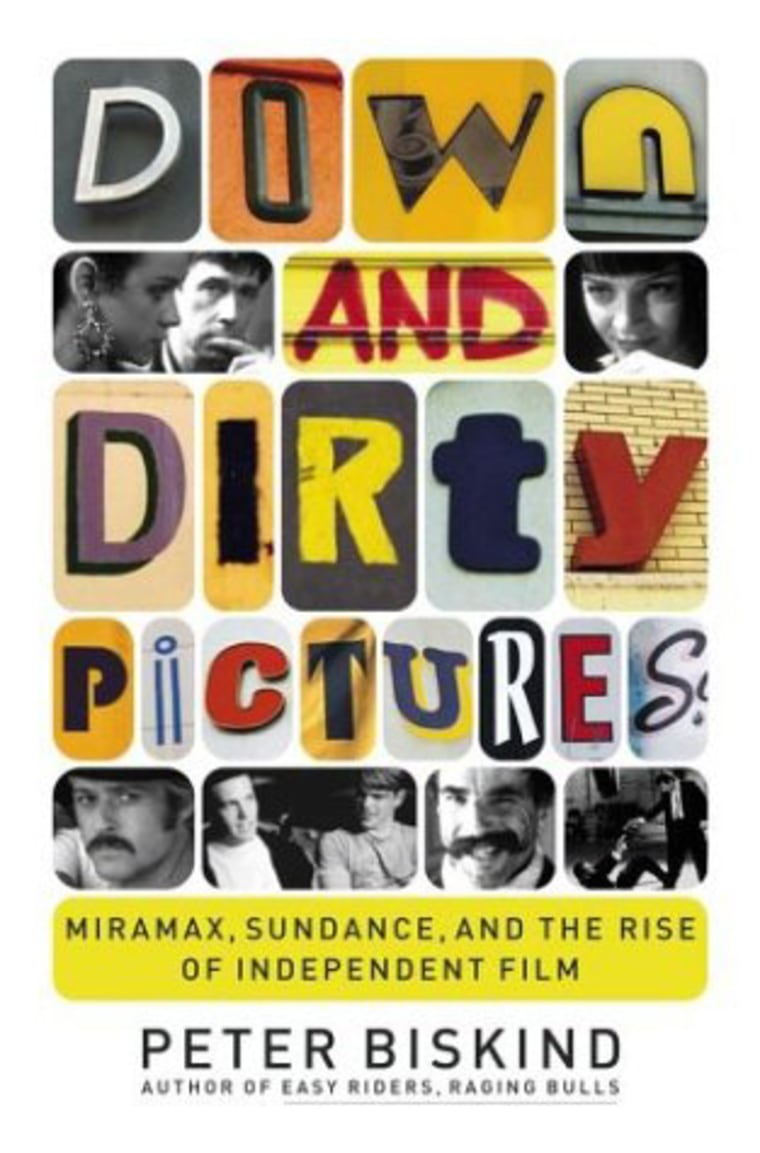 Weinstein threatens his employees, makes directors (including M. Night Shyamalan of "The Sixth Sense") cry, intimidates journalists and engages in some serious sibling rivalry with his brother Bob, who heads up Miramax's Dimension Films division.
Even Weinstein's eating habits are a study in gluttony — as if the man consumes food the same way he consumes filmmakers. Yet Biskind does credit him with the rise of the independent film movement and again and again interviews people who emphasize how much Weinstein loves film.
Redford gets off a bit easier, mostly coming off as a chilly control freak, who didn't want to get in the festival business in the first place. 
As with, "Easy Riders, Raging Bulls," Biskind's book on filmmaking in the '70s, readers are treated to a real insider's perspective, with juicy gossip as an extra treat.  —Paige Newman
The doctor is outGiven the doom-saying going on in the title, you might expect "Internal Bleeding: The Truth Behind America's Terrifying Epidemic of Medical Mistakes" (RuggedLand, $24.95) to read like a scare-mongering local news broadcast: "Your doctor's bad handwriting could kill you — film at 11!"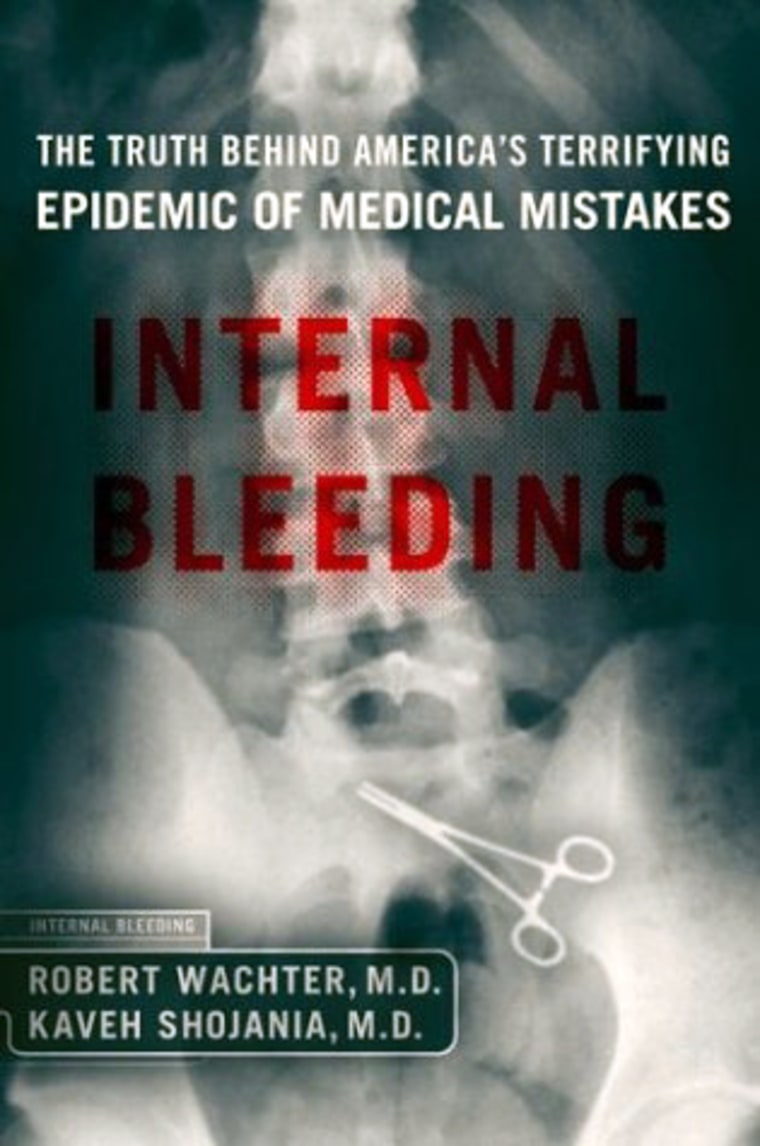 While that's sometimes true, authors Robert M. Wachter and Kaveh G. Shojania — both MDs who admit to having made the kinds of errors the book investigates — take a restrained approach.  In fact, they point out that "American hospitals are safe for the vast majority of patients, the vast majority of the time."  Why, then, the inflammatory subtitle?
It's probably intended to attract "civilian" readers. The book isn't all horror stories — far from it.  Wachter and Shojania focus primarily on how to effect change and prevent these often deadly mistakes.  But at times it's hard to tell for whom the book is intended.  The authors assume an audience of patients, not doctors and nurses, but patients might not feel they can do anything about the reforms suggested, no matter how sensible they sound.
Still, "Internal Bleeding" is a worthwhile read for the layperson.  It does detail various horrendous health-care blunders, but goes on to explain how they happen — the diagnostic process, the chain of command in the average hospital — and how patients can avoid falling prey to an overtired resident or a botched prescription.  The section on malpractice culture, which explores the Catch-22 atmosphere surrounding the medical profession, is particularly thought-provoking.    —S.D.B.
Baseball springs eternal
Each summer, baseball's top college prospects head to Cape Cod to spend the summer honing their skills, playing in front of scouts and agents, and figuring out if they have what it takes to make the majors.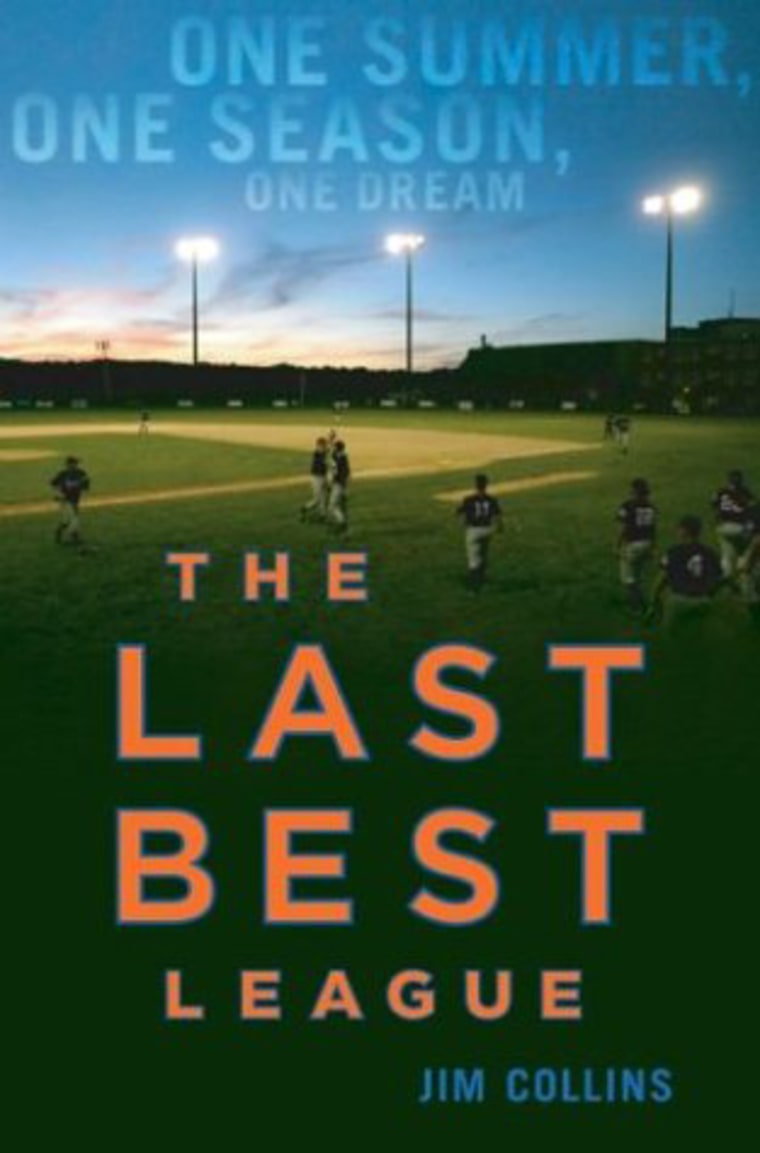 The Cape Cod Baseball League has spawned countless major-leaguers, and "The Last Best League" (Da Capo Press, $24.00) follows the Chatham A's, one of the league's premier teams, through a season of frustrations (and the occasional triumph).  Author Jim Collins spent a summer going to every A's game and talking to players, coaches, scouts, and fans; his account of their 2002 season carefully evokes the high-stakes atmosphere surrounding gifted young athletes, and the maturity (or lack of same) with which they face the pressure.
Collins spends much of the book tracking the fortunes of a particular handful of A's players, but doesn't give the reader a strong sense of them as people.  Instead, they fill roles straight out of central casting; D'Antona is the loose-cannon "natural," Stauffer the solitary and reliable starter, Pauly the wiseacre who eventually buckles down, and so on.
But Collins also weaves related topics into the narrative — how baseball's draft system works, the difference between aluminum and wooden bats, the steroid controversy — and including them creates a comprehensive picture of the game at the college level.  "The Last Best League" is a good read for a baseball fan — especially one planning summer vacation.    —S.D.B.
On the runNeal Bascomb's "The Perfect Mile" (Houghton Mifflin, $24) blurbs itself as a book that follows "in the tradition of 'Seabiscuit' and 'Chariots of Fire,' " and even the subtitle promises Hollywood-blockbuster excitement: "Three Athletes, One Goal, and Less Than Four Minutes to Achieve It."  It's a lot to live up to for a story that unfolded more than 50 years ago, about an athletic record re-broken many times since.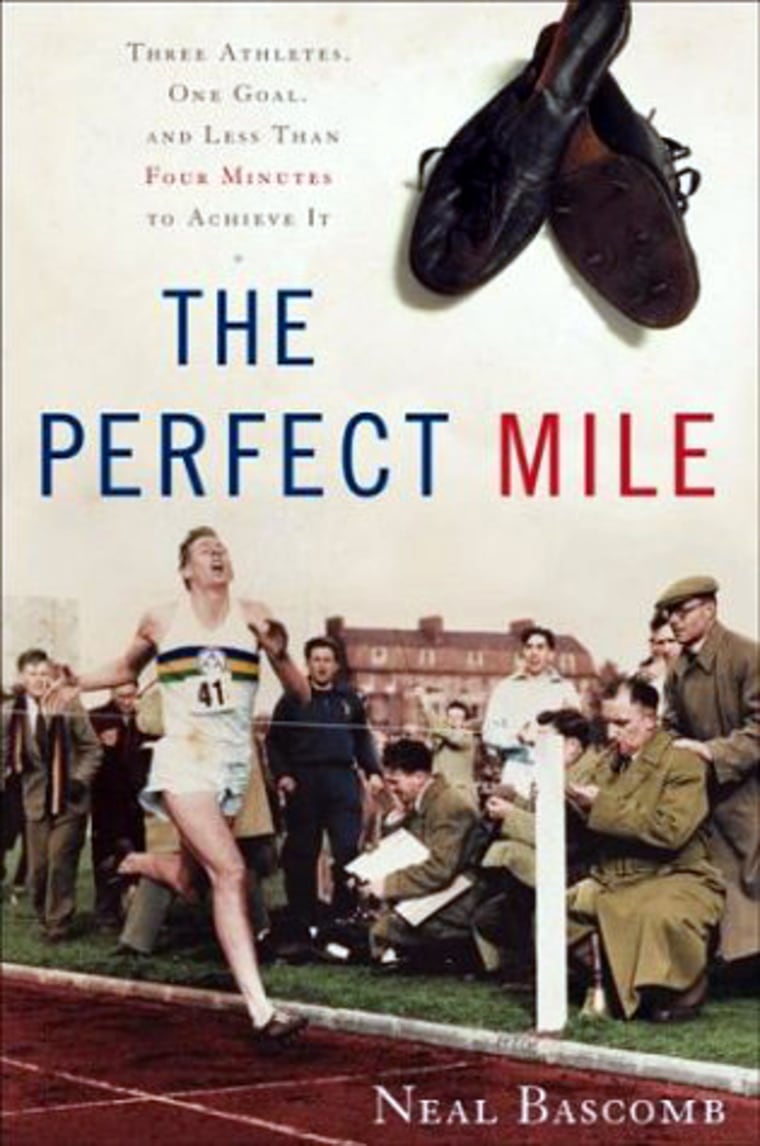 But Bascomb delivers, with stylish and swift prose well matched to the subject.  "The Perfect Mile" narrates the fight to run the mile in under four minutes for the first time, and the heroic exertions of Australian John Landy, Englishman Roger Bannister, and small-town Kansan Wes Santee in pursuit of that object. 
Effortlessly cutting back and forth between training sessions, victories, defeats, and moments of doubt on three different continents, Bascomb weaves in just enough background about the key players to interest us.  Santee's difficult childhood, for example, is covered in only a couple of pages, but lends depth to the runner and his aspirations thereafter.
"The Perfect Mile" illuminates not just the tale of the competition but also the strategies used by post-war "milers" during actual races, as well as workout regimens and the subtle shifts in amateur athletics at the time — all without losing focus or pace.  Even for readers who know little about track and field, this is an agile and informative read, and we should compare Hillenbrand's "Seabiscuit" to it, not the other way around.    —S.D.B.
Boxed inIt's difficult to tell what Lauren Slater is trying to do in "Opening Skinner's Box: Great Psychological Experiments of the Twentieth Century" (W.W. Norton & Co., $24.95).  She claims she's trying to find larger meaning in famous research, and the researchers behind it: Elizabeth Loftus's work on repressed memory, the baby rhesus monkeys Henry Harlow "raised" with terrycloth forms for mothers, and so on.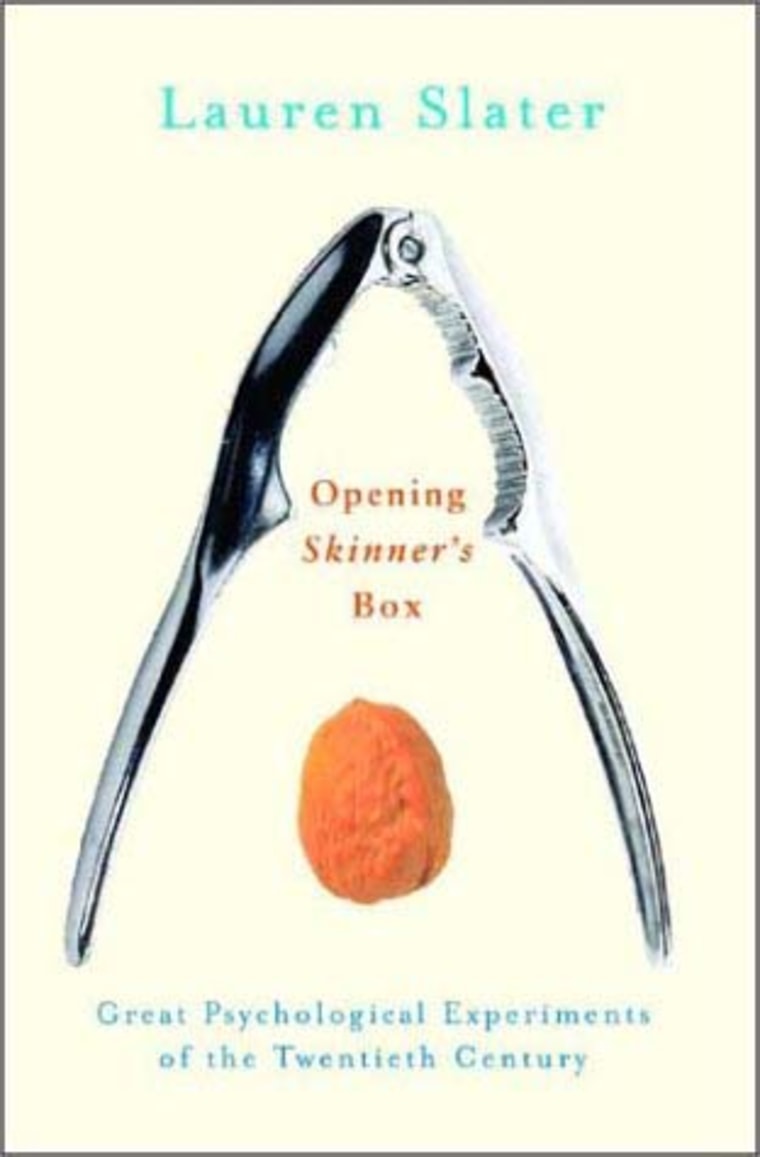 At the same time, though, she's apparently auditioning for the literary magazine; the writing is often unbearably overheated.  At one point, Slater describes the moon as "a snipped hole in the sky," and the image is clever, but it doesn't quite belong in a book about, among other things, lobotomies.  (Especially since she's describing B.F. Skinner skinny-dipping.)
Underneath the affectations, though, is a worthwhile read.  Slater, a psychologist, is adept at reviewing the experiments themselves and explaining their significance. She doesn't oversimplify or get mired in jargon. The chapters on cognitive dissonance and the nature of addiction are particularly well done.
She's also able to present both sides of the tricky issues raised by the research she focuses on, and fearless when it comes to her own research — not many authors will repeatedly attempt to get themselves admitted to psychiatric wards, no matter how good the story, but Slater does, with intriguing results.
Although the book suffers from an overage of literary locutions, it's still a solid overview of psychology's most renowned experiments, and their relevance.    —S.D.B.
Forgive us our trespassesThere are so many unanswered questions about the sex scandal in the Catholic church. Why did so many men of the cloth abuse children? Why were their superiors so eager to protect the abusers, not the abused? Why did Cardinal Bernard Law, who had the chance to face the scandal head-on, choose to feint and dodge and stonewall until he'd made the scandal worse? We can arm ourselves with as many facts as humanly possible, but in the end, some questions remain unanswerable.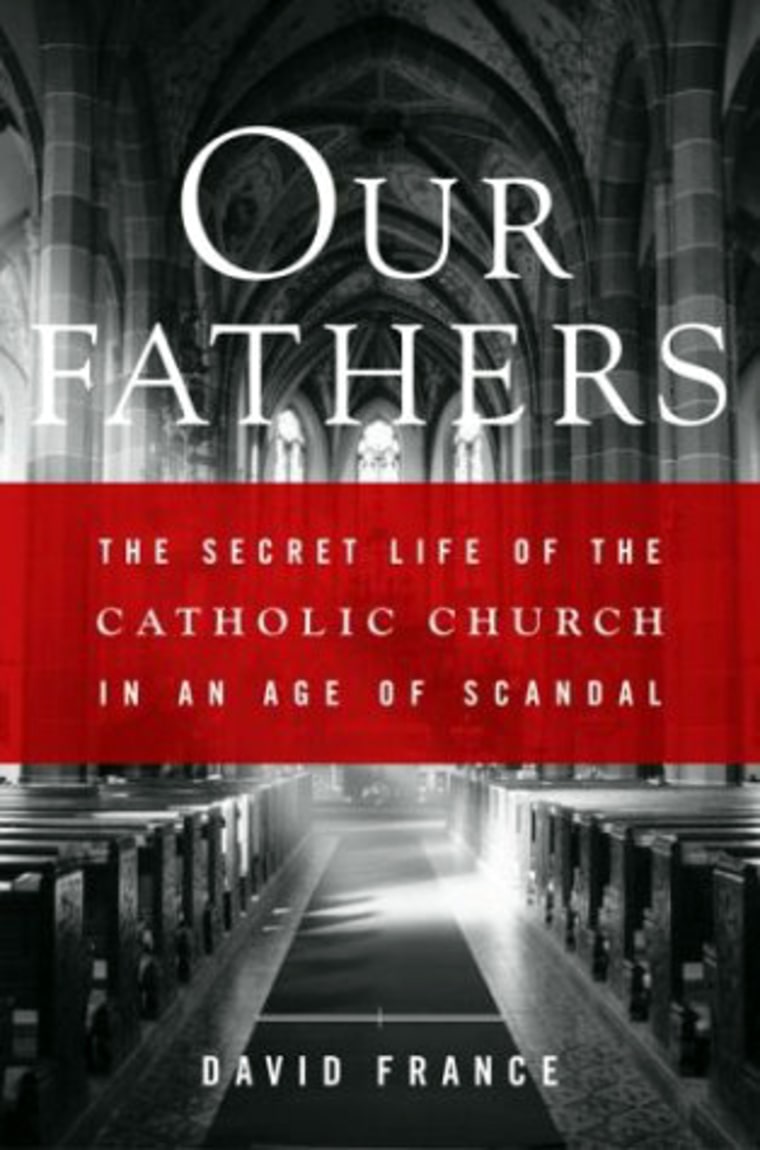 David France's exhaustive "Our Fathers: The Secret Life of the Catholic Church in an Age of Scandal," (Broadway, $26.95) has to be the definitive work on the recent scandals, and it's engrossing as well as smartly written. France examines the history of the priesthood within the Catholic church and makes a case that the policy of celibacy is outdated and the cause of at least some of this misery. His book follows the cases of numerous priests and victims, mostly in the Boston area, but also offers up a pertinent history of the church since the Second Vatican Council.
Readers approaching a 600-page book about such a horrific topic can be forgiven for wondering if it'll be too gruesome. France does an impressive job of sketching vivid details without turning the tome into a horror show. And in this book full of villains, there are a goodly number of heroes — people who fought and fought and fought for the truth. Catholics and non-Catholics alike should read this book, and pass it along, and discuss it, for the more these crimes are exposed, the less likely they will be to happen again.
Perhaps one of the saddest stories France tells is that of a man, abused as a boy, who wanted to seek recompense through the legal system. His devout mother would not, or could not, allow herself to believe that her Church allowed such horrors. He was given a choice: Justice, or his family. It is not shocking that he chose the latter, only shocking that he was forced to choose at all.    —Gael Fashingbauer Cooper
Gael Fashingbauer Cooper is MSNBC.com's Books Editor. Paige Newman is MSNBC.com's Movies Editor. Sarah D. Bunting and Kim Rollins are freelance writers.