Hundreds of thousands of people have signed online petitions to free convicted murderer Steven Avery, and now there may have been a small crack in the "Making a Murderer" case.
Speaking on TODAY Tuesday, filmmakers Laura Ricciardi and Moira Demos said a juror from Avery's 2005 murder case in Wisconsin reached out to them amid the frenzy over their hit series to say they believed Avery was framed by law enforcement.
But the juror never spoke up because he or she feared what might happen, the filmmaking duo said.
"(The juror) told us that they believe Steven Avery was not proven guilty,'' Ricciardi said. "They believe Steven was framed by law enforcement and that he deserves a new trial, and if he receives a new trial, in their opinion it should take place far away from Wisconsin."
There was behind-the-scenes vote-trading going on during the trial,the juror told the filmmakers, and the verdicts on each count were "a compromise."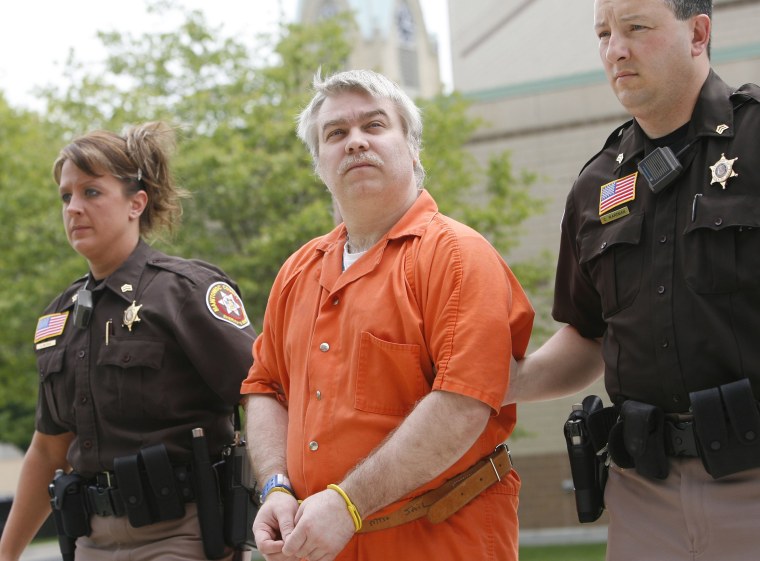 RELATED: 'Making a Murderer' spurs signatures for Steven Avery's freedom
"That was the actual word the juror used and went on to describe the jurors ultimately trading votes in the jury room and explicitly discussing, 'If you vote guilty on this count, I will vote not guilty on this count,'" Ricciardi said.
"So that was a significant revelation."
The juror also said he or she voted to convict, but claimed the decision came under duress.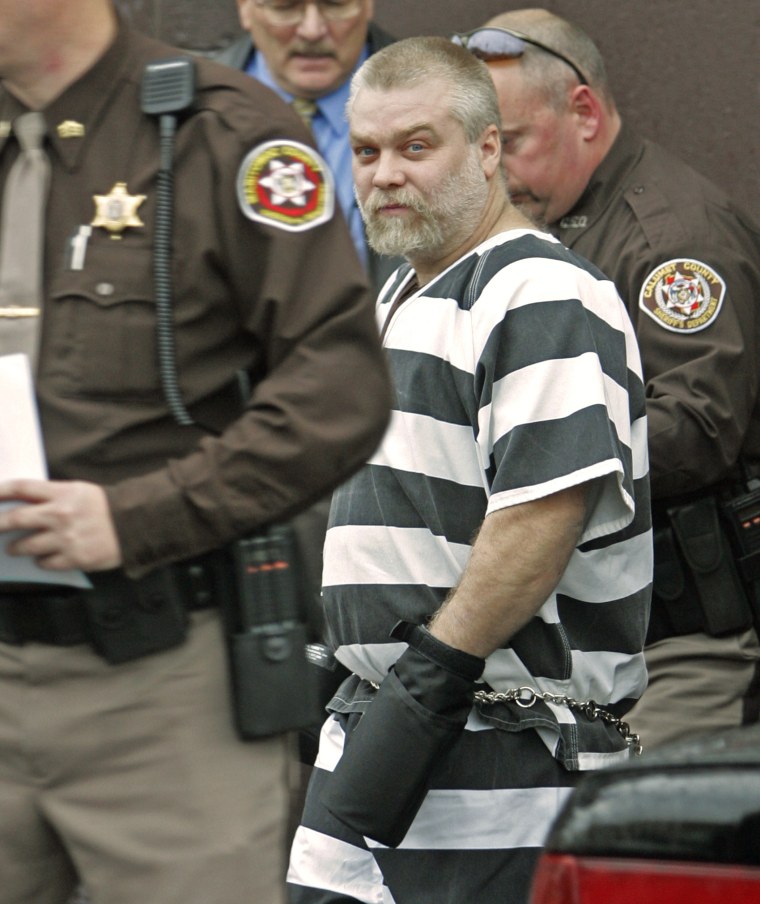 "They told us really that they were afraid that if they held out for a mistrial that it would be easy to identify which juror had done that and that they were fearful for their own safety,'' Demos said.
The filmmakers said they have not been able to verify the claims because they have not spoken with any other jurors. If there was a new trial, though, the mystery juror would be willing to serve as a "source," they said.
Avery, 53, initially served 18 years in prison for rape until being exonerated by DNA evidence. However, in 2005, two years after his release, he was convicted of murder in the death of Teresa Halbach and sentenced to life in prison.
RELATED: 'Affluenza' teen's attorney hints at human rights issues
The story caught the eye of Ricciardi and Demos, whose documentary has sparked petitions on Change.org and WhiteHouse.gov calling for Avery to be exonerated.
They have more than 300,000 signatures combined.
"Our through line in the entire series really was a question of how is the American criminal justice system functioning?'' Ricciardi said on TODAY. "Is it delivering on its promises of truth and justice? And we thought Steven Avery would be an amazing window through which to look at the system."
The documentary casts doubt on the testimony of co-defendant and nephew Brendan Dassey.
Dassey was 16 at the time and told investigators he helped Avery committed the murder.
Dean Strang, one of Avery's lawyers, said during the trial that Avery was framed by local law enforcement.
Meanwhile, the prosecutor in the case claims the documentary left out key pieces of evidence and called accusations Avery was framed "irresponsible and inconsistent with a consideration of all the evidence presented."
The sheriff's department in Manitowoc County, Wisconsin, called the series "definitely one-sided" and noted that it was not allowed to give its side during the filming because of a judge's order.
"Our goal going in was always to start a dialogue,'' Demos said on TODAY. "And I'm sure a piece of that dialogue is people's desire to have more information about what happened to Teresa Halbach, and if somebody finds more information, I think that's a good thing. I think that's what she deserves."
All of Avery's appeals at the state level have been denied.
The attention on his case comes on the heels of the hit podcast "Serial" and the HBO series "The Jinx," both which resulted in new proceedings in old murder cases.
"I think people are interested in our public institutions, our public systems, and whether they are functioning properly,'' Ricciardi said. "And to the extent they're not, what can be done about it."
In the case of "Serial," a court granted Adnan Syed, who was convicted of murdering his girlfriend in 1999, an opportunity to present new evidence from a new witness.
Robert Durst, the subject of "The Jinx," was arrested for murder in March, 15 years after the alleged crime. His attorneys said he's not guilty.
Follow TODAY.com writer Scott Stump on Twitter.