Maisie Williams said she and her boyfriend, Reuben Selby, have called it quits.
The "Game of Thrones" star said in an Instagram story posted on Feb. 23 the pair decided to end their relationship, calling it "the end of an era."
"Since we met 5 years ago, our connection always extended deeply into our shared, and separate, creative careers ... and it will continue to do so," she wrote. "This decision is something we are so grateful for so as we can protect the magic, that we can't help but emit, whenever we put out brains together."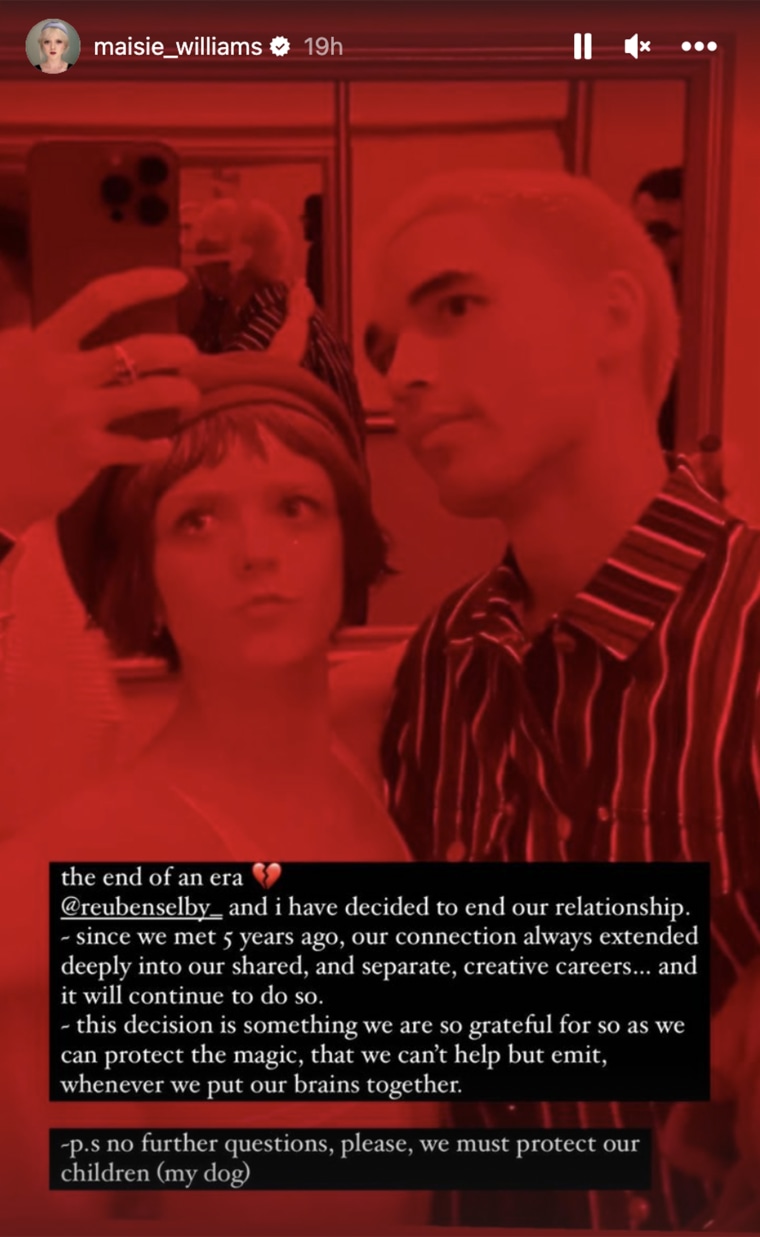 Williams cheekily added a request for no additional questions, citing the need to "protect our children (my dog)."
Selby, a model and multi-hyphenate, posted a photo of the pair wearing matching Christian Dior outfits on his Instagram story.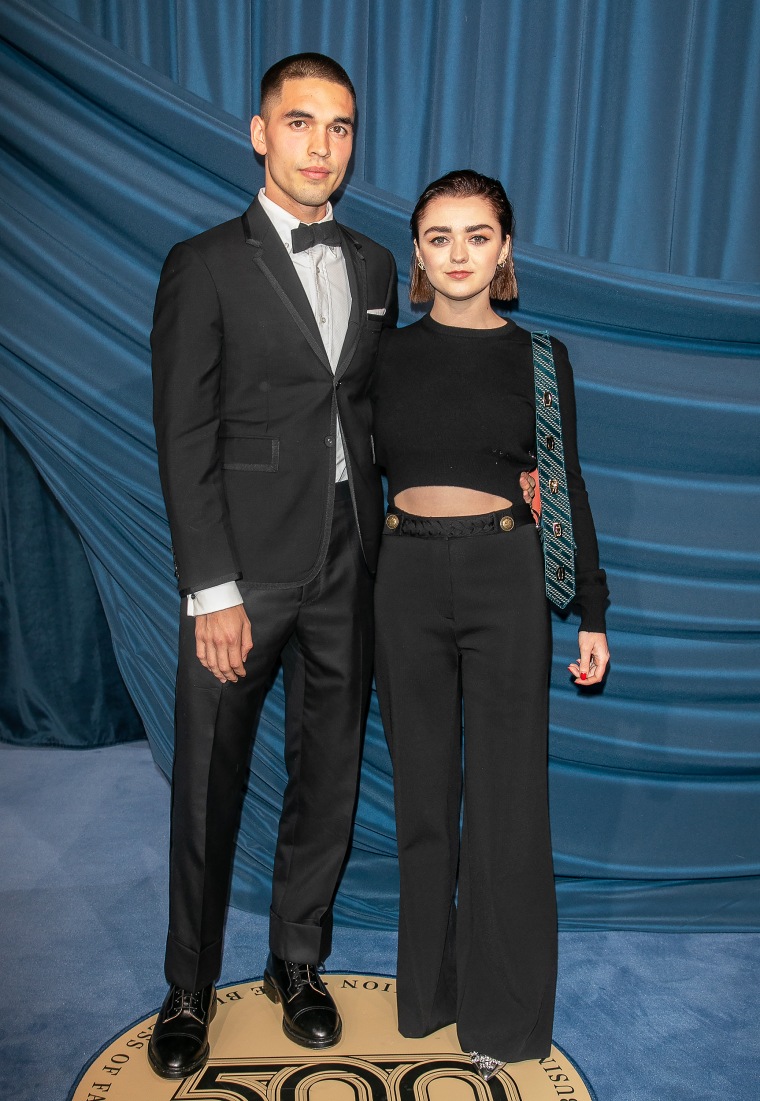 "Please don't be sad for us — just appreciate the fits," he wrote.
The couple went Instagram official in March 2019 when Selby posted a selfie with Williams, captioning the post, "🍏 of my 👁."
But Williams and Selby kept their relationship fairly private over the years, other than fashion show appearances and the occasional post for each other's birthdays.
Williams called Selby "the kindest soul" in a post celebrating his birthday in May 2022, but that was the last time he had appeared on her grid.