No question: Jada Pinkett Smith, who plays a club owner in "Magic Mike XXL," "had a ball" while making the movie, as she told TODAY Wednesday.
But how did she deal with working alongside some of the finest male bodies in the business? Here's four things she shared about enjoying the ride while still staying true to her "good Jada" self.
Her role was originally written for a man
But star Channing Tatum really wanted her to take it on. "He was like ... 'I really think there's a way to make this platform responsible and fun,'" she recalled. "I said, 'I don't know where this is going to end up, Channing, but I'm gonna take this ride with you.'"
And the best body prize goes to ...
"All of 'em," she said. "Because it's all different ... There's a variety. We like variety." Plus, she's married to a man (Will Smith) who can rock the body charts with the best of them. "He's pretty beefcake-ish," she added.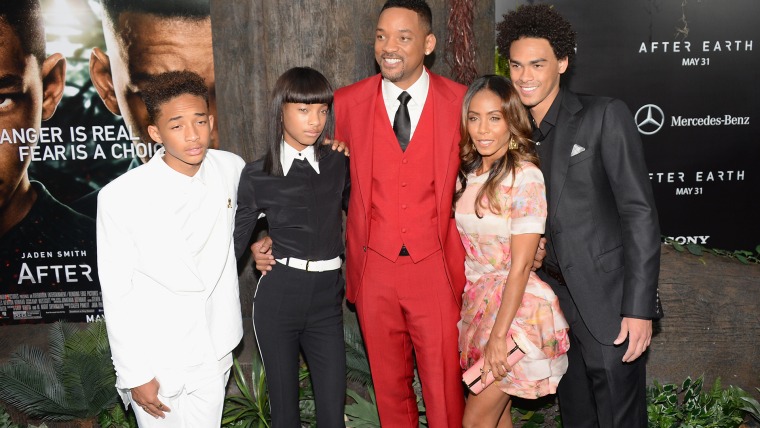 Will is not prone to jealousy
"After you've been with somebody for 20 years," she said, "you think there's any room for that? He knows he got me on lockdown."
She's not made of stone, though
Even Smith can feel the tug of temptation. When that happens, "The good Jada says, 'Boo boo, you're married, OK, so we need to shut it down,'" she laughed. "But the bad Jada goes, 'Wow, procreate! Procreate! Procreate!'"
Check out the interview for more fun with Smith!