Maggie Gyllenhaal is an award-winning actress, but apparently one producer thought playing the love interest of a man 18 years her senior would be a stretch for the star — because she wasn't young enough.
"There are things that are really disappointing about being an actress in Hollywood that surprise me all the time," she told The Wrap. "I'm 37 and I was told recently I was too old to play the lover of a man who was 55."
But fortunately, Gyllenhaal didn't let the obnoxious comment get her down for long.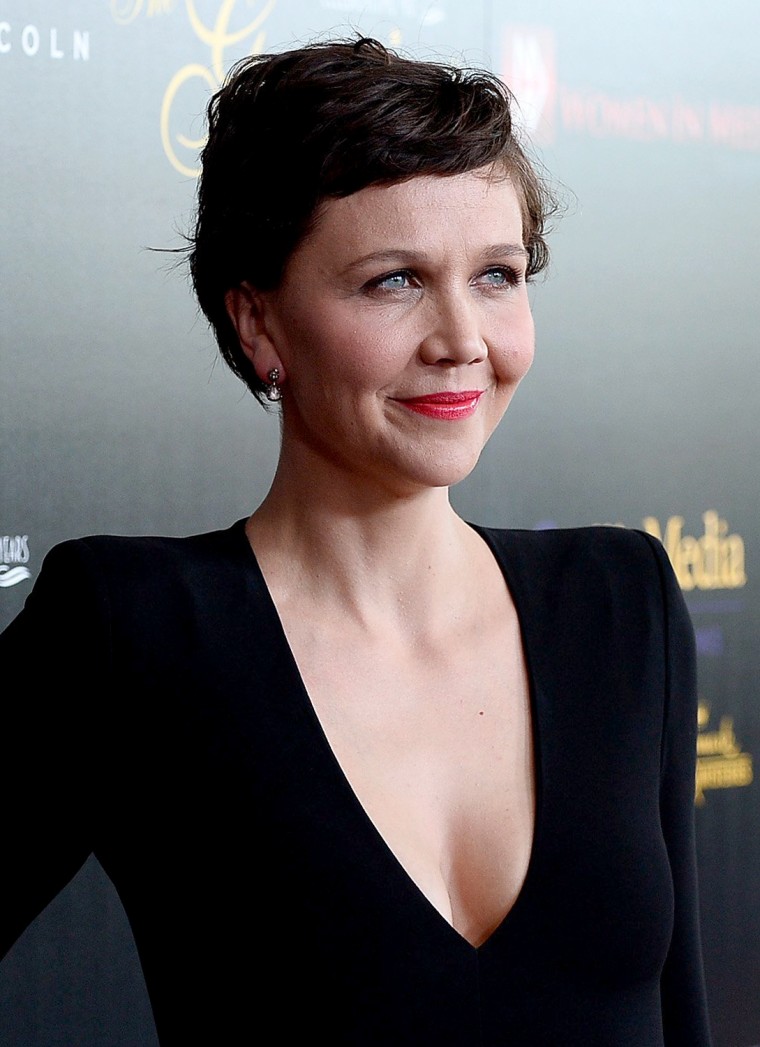 "It was astonishing to me," she said. "It made me feel bad, and then it made me feel angry, and then it made me laugh."
Gyllenhaal added that she's still able to maintain a positive outlook on the range of roles being offered to women.
"A lot of actresses are doing incredible work right now, playing real women, complicated women," she said. "I don't feel despairing at all. And I'm more looking with hope for something fascinating."
Gyllenhaal isn't the only actress to speak out about gender inequality in Hollywood recently.
In an interview with Entertainment Weekly, Melissa McCarthy revealed that she confronted a critic who made nasty comments about her looks in a review of the film "Tammy," which was directed by her husband, Ben Falcone.
"Are you the one who wrote I was only a good actor when I looked more attractive and that my husband should never be allowed to direct me because he allowed me to look so homely?" she recalled telling the reviewer at the Toronto Film Festival last September.
"It's an intense sickness," she told the magazine, of sexism in Hollywood. "For someone who has two daughters, I'm wildly aware of how deep that rabbit hole goes."