When you heard about Madonna flashing her nipple in Turkey last week, you probably thought the same thing most of us did: What does Andy Cohen think of all of this?
In case you missed it: Madge deliberately exposed a breast to 55,000 fans at an Istanbul concert, and video of the incident has been making the rounds.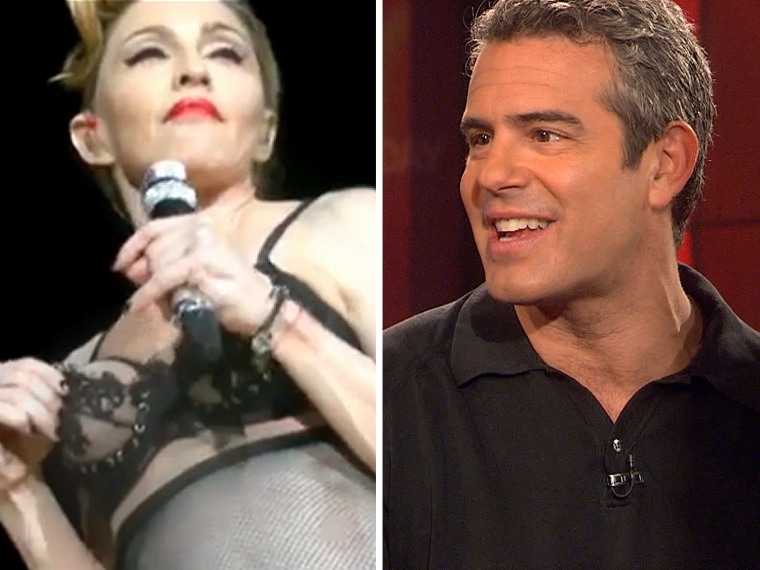 Andy joined Kathie Lee and Hoda for his usual dissection of the weekend's pop-cultural goings on, and he did not disappoint. He helpfully pointed out that Madonna's naked breasts are (ahem) old news.
"I have seen the woman's nipple," he said. "Many times. I could draw it." Then he made a noise like a sad trombone.
Kathie Lee and Hoda seemed to share the world's collective "whatever" sentiment, which means that perhaps America's stance on the place of nipples at pop concerts is changing at last.
Julieanne Smolinski is a TODAY.com contributor. She could draw Andy Cohen's infectious grin from memory and often does.
More:Madonna flashes her breast during Instabul concert
'Rock of Ages' director: Tom Cruise had to 'unlock his hips'