Madonna dropped out of the University of Michigan to pursue her career, but she told TODAY's Carson Daly she still has some advice for one of the school's current freshmen: her daughter, Lourdes Leon.
"Try to do everything in moderation," Madonna told Daly during a recent TODAY interview, whose first half aired Monday. "Try not to kill all your brain cells. And try to go to class."
Daly said he encountered the "most open, honest and playful version of the material mom" when they chatted about matriculation, music and motherhood — and celebrated with tequila shots.
In some respects, the Material Girl can be just like many college moms who visit their kids at college, even if her approach to setting up a humidifier may be fancier than most.
"I'm very, you know, worried," she told Daly. "'Are you OK? Are you getting enough sleep? Are you eating right?' You know, I set up a humidifier in her room with eucalyptus oil. I was worried about the fact that she didn't have enough towels, Q-tips, you know."
In the end, however, she's still Madonna. So, you probably won't see her at Michigan Stadium anytime soon.
"I'm not allowed at games," she told Daly. "You think my daughter wants me at a game?"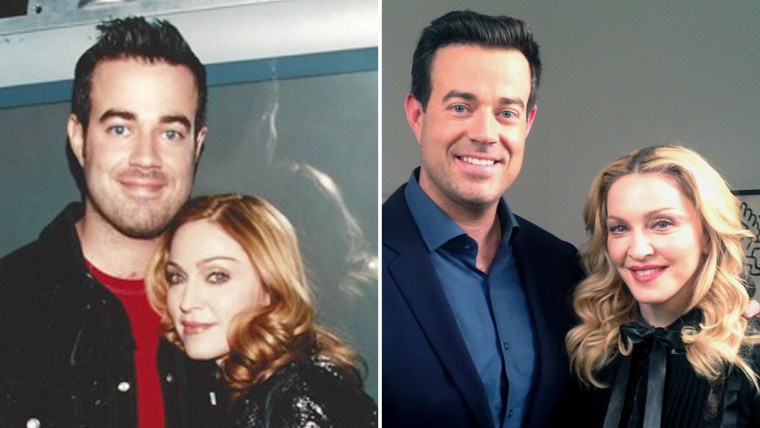 The best-selling female recording artist of all time, Madonna said she's excited but nervous about the official release of her 13th studio album, "Rebel Heart," arriving this Tuesday.
But the release hasn't always been on her terms: In December, her team scrambled to finish mastering six of the album's songs after someone leaked early versions of more than a dozen tunes online. One suspect was arrested, but Madonna called the situation "horrifying," and remains frustrated.
"I mean, it's a process," she said. "Music is really personal to me. A lot of the stuff is out there that I had no intention of ever finishing. They're, like, scribbles on a pad. You know what I mean? It's unspeakably embarrassing."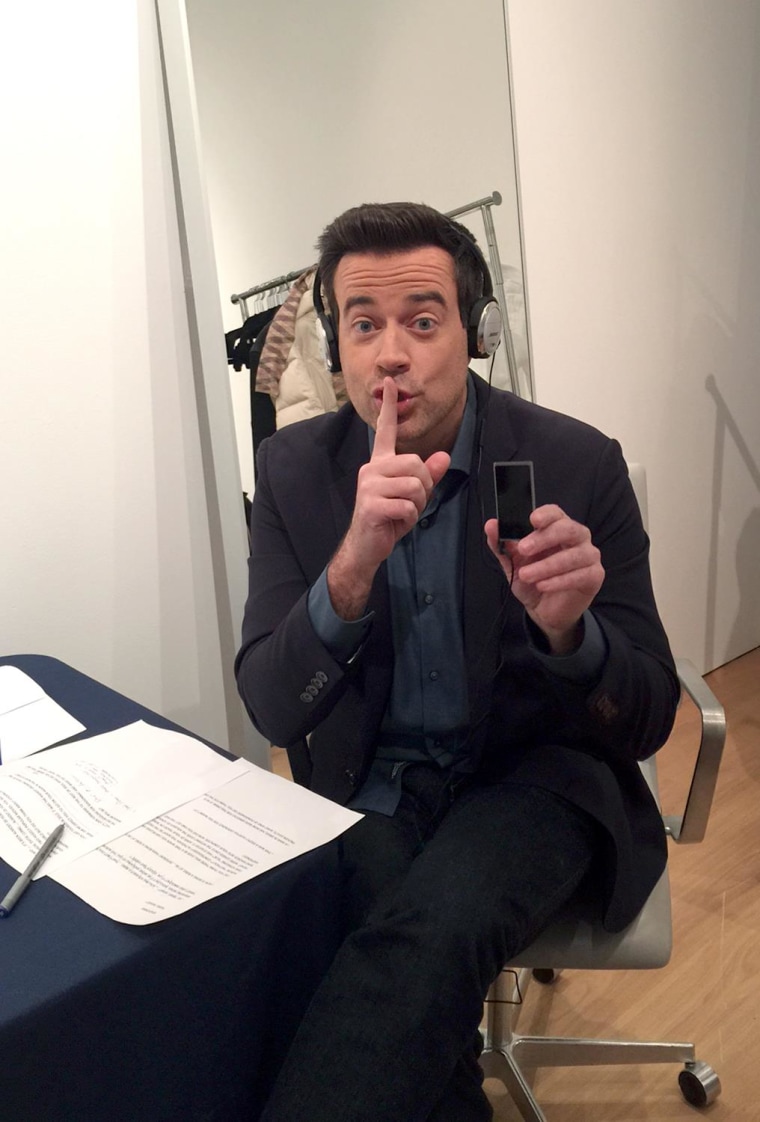 With Kanye West and dance-music guru Diplo contributing to the album behind the scenes, Madonna is hoping the finished product works on the most fundamental level.
"I wanted to be able to write songs that, if all the electricity went out, that I could still sit and strum a guitar and sing the song," she said.
Her children have been "opinionated" about what they've heard to this point, with Lourdes touting one Diplo-produced song as "fire," according to her mother.
"[Lourdes] kept sending me text messages saying, 'Mom, can you please text me the Diplo track?'" Madonna said. "I'm like, 'The record's not out yet. No, I can't send it to you.'"
When Daly complimented Madonna on the new album, she demurred, "It might sound better if you have a shot of tequila," which happened to be within their grasp. They poured a couple of shots to celebrate.
"To 'Rebel Heart,'" Daly toasted.
Madonna countered, "To being rebellious and romantic."
Part two of Daly's Madonna interview airs Tuesday on TODAY.
"Rebel Heart" will be released on Tuesday, March 10.
Follow TODAY.com writer Chris Serico on Twitter.