Madonna honored the late Aretha Franklin at Monday's MTV Video Music Awards with a five-minute story about the early days of her own career — but many viewers were outraged that the singer's speech focused more on herself than the Queen of Soul.
Now Madonna's explaining why she chose to share a personal story rather than lionize Franklin, who died last Thursday of pancreatic cancer at age 76.
Before presenting the video of the year award to singer Camila Cabello, Madonna, 60, stood in front of a large photo of Franklin on the Radio City Music Hall stage and recalled being a young struggling artist who auditioned for a team of French producers with Franklin's 1967 hit "(You Make Me Feel Like) A Natural Woman."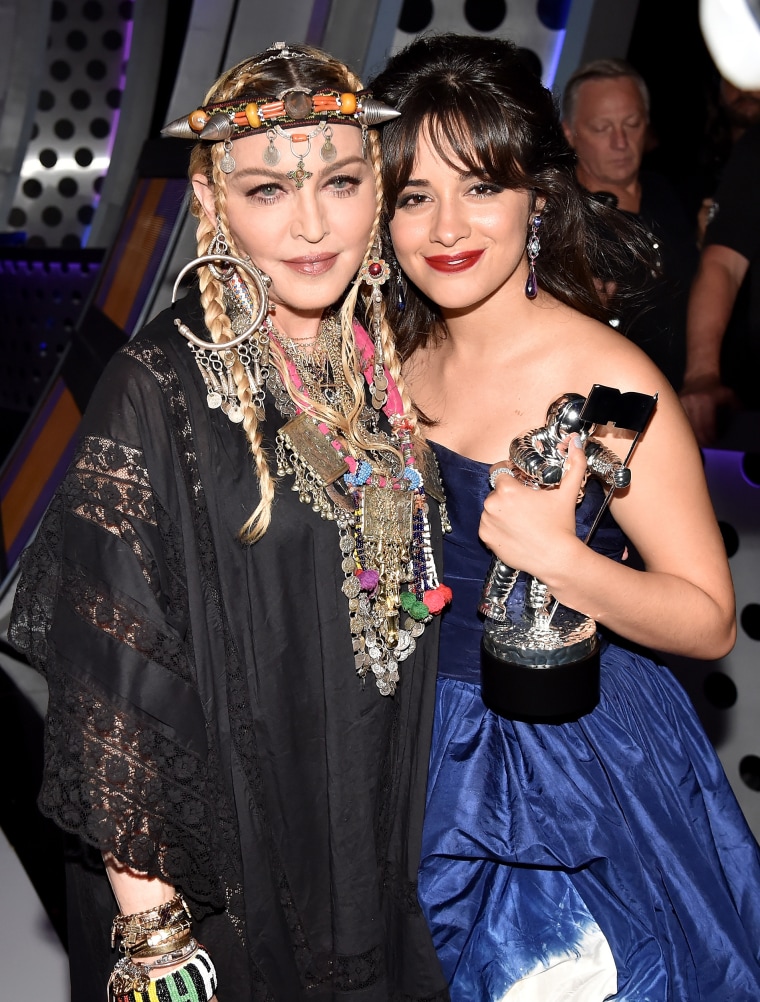 Though she bombed the audition, the experience taught Madonna to dedicate more time to her craft, ultimately helping her become the superstar she is today.
"None of this would've happened — could've happened — without our lady of soul," the singer shared. "She led me to where I am today and I know she influenced so many people in this house tonight, in this room tonight, and I want to thank you, Aretha, for empowering all of us. R-E-S-P-E-C-T. Long live the queen."
Social media users quickly criticized the star for making the moment about herself.
But on Tuesday, Madonna took to Instagram to explain that MTV asked her to share a story about how Franklin influenced her career.
"I was asked to present video of the year by MTV! And then they asked me to share any anecdotes I had in my career connected to Aretha Franklin!" she wrote in the caption of a photo of her and Cabello backstage Monday night.
"I shared a part of my journey and thanked Aretha for inspiring me along the way. I did not intend to do a tribute to her! That would be impossible in 2 minutes with all the noise and tinsel of an award show. I could never do her justice in this context or environment," Madonna shared.
"Unfortunately most people have short attention spans, and are so quick to judge," the singer wrote, adding, "I love Aretha! R.E.S.P.E.C.T."