It looks like Madonna has gotten to Britney Spears with more than just her tongue. The inter-generational best friends created a stir with their televised smooch at the MTV Video Music Awards, but the buzz is that when they're off camera, Madonna has been busy preaching the virtues of Kabbalah, the study of ancient Jewish texts that has become all the rage among certain celebs these days.
In addition to Madonna, stars such as Roseanne, Naomi Campbell, Elizabeth Taylor and Barbra Streisand have all reportedly studied Kabbalah as taught by Rabbi Berg at the super-trendy Kabbalah Centre in Los Angeles.
Kabbalah is an ancient form of study of Jewish text, but the Kabbalah Center has come under attack from traditional Jewish scholars.
"Madonna seems to be the high priestess of proselytizing for the Bergs and the Kaballah Centre," Rick Ross, an expert on cults and alternative religions who has been an outspoken critic of the Kabbalah Centre, tells The Scoop. "No doubt she's pitched it to anyone with a brain in their head, and that might include Ms. Spears."
A Spears spokeswoman confirms the story. "Britney was introduced to Kabbalah through her friendship with Madonna," the rep tells the Scoop. "She is now learning more about it."
Party pooped?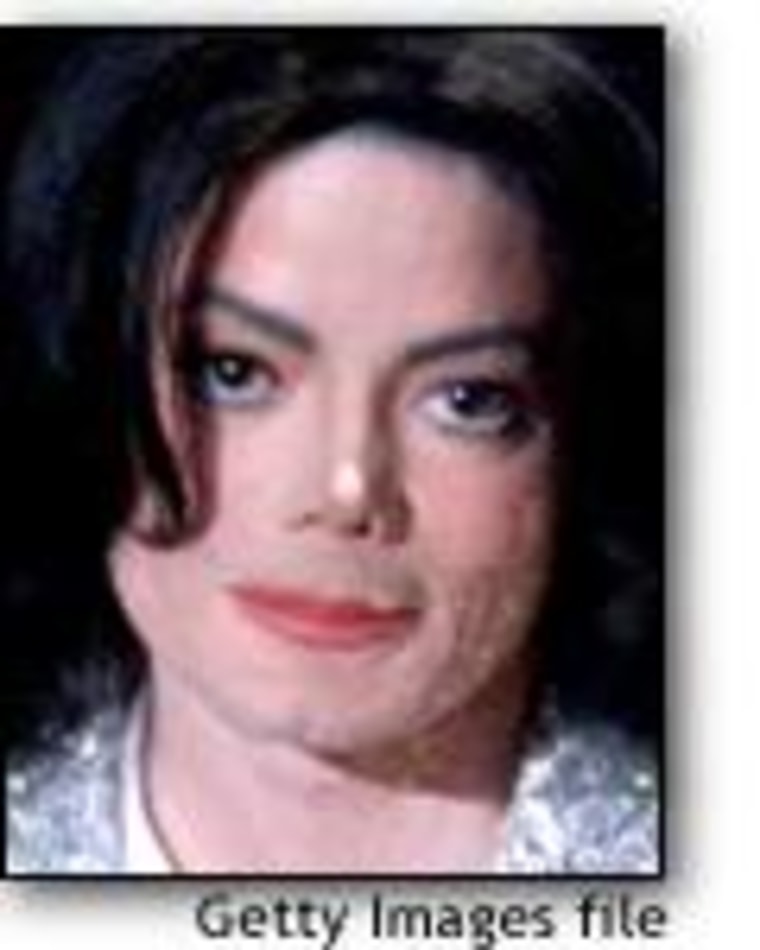 Will the postponement of the Ben-Jen wedding put a damper on Michael Jackson's party?
The Gloved One is throwing a bash at his Neverland ranch near Santa Barbara this weekend — tickets are going for a whopping $5,000 a pair — and some have speculated that Jackson is holding the event because he's cash-strapped. Earlier this week, a source called regarding the tickets, and claims that the person selling them "did a very hard sales pitch," talking about how the party would be only twenty minutes from the Ben-Jen wedding. "They kept saying, that it was highly likely that Ben and Jen would drop by and they kept rattling off the names of the other guests who were expected to attend the wedding, like Matt Damon, and saying they might show, too," says the source. "It seemed to me they were trying to piggy-back Michael's party on the Bennifer wedding."
Now the latest is that the Ben-Jen wedding is off, but the Jackson party is still on. Minus, it would seem, the overflow from the wedding party.
Notes from all over
Harry Potter fans don't like the books to be tinkered with. More than 1,200 of them have signed a petition to Warner Bros., insisting that no plot twist be omitted from the forthcoming two-and-a-half-hour film version of "Goblet of Fire." The petition signers are demanding a three-and-a-half-to-four hour movie. . . . George W. Bush fans who own that exciting action figure of the commander-in-chief in flight uniform can now add to their collection. This Bush doll isn't in uniform, but it talks. . . .
Mariah Carey says she thinks it's okay to "buy" a dress from a store, wear it once, then return it. "I think if somebody feels the need that they really need a new outfit and didn't have the money and they don't get caught…I mean, it's not illegal," the diva told TV gab host Wayne Brady. " If it's not against the law, I don't think it's wrong, because everybody's gotta live, you know? I probably did that when I was in high school."
Jeannette Walls Delivers the Scoop appears Monday through Thursday in MSNBC Entertainment.