The stars of "Mad Men" stepped out for an event in Beverly Hills on Tuesday night and it was a fine reminder of what a good shave and a dab of Brylcreem really will do for ya.
With the season five premiere coming up on March 25, Jon Hamm, John Slattery, January Jones, Vincent Kartheiser, Robert Morse, Jared Harris and Rich Sommer were among the cast members joining series creator Matthew Weiner at a PaleyFest 2012 panel discussion on the show.
The look of "Mad Mad" has always been as much of a talking point for the series as the characters and plot twists, so it's interesting to witness when the skinny ties give way to 2012 fashions. Hamm (Don Draper) and Slattery (Roger Sterling) rarely veer too far from the slick style they bring to the 1960s-era show. While Hamm sometimes sports a 5 o'clock shadow on the red carpet, he's still Dapper Don deep down. And Slattery shows up this month on the cover of GQ as part of the mag's first-ever "style bible."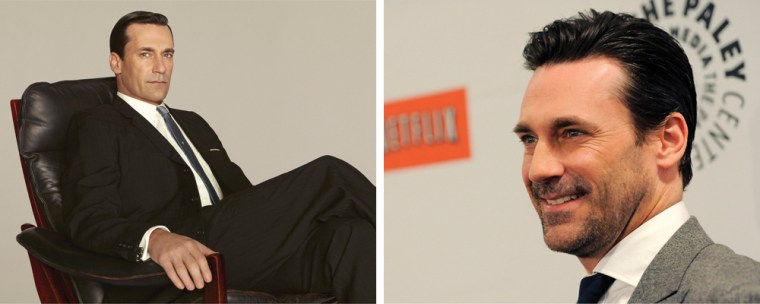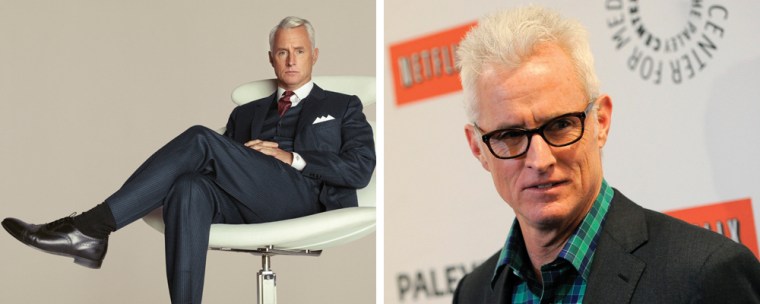 Things get a bit more casual and less recognizable with the group of gents below, from left, Vincent Kartheiser (Pete Campbell), Jared Harris (Lane Pryce), Robert Morse (Bertram Cooper) and Rich Sommer (Harry Crane). Kartheiser and Harris are especially less Madison Avenue with the beards and hair. How you gonna pitch to Quaker Oats looking like that?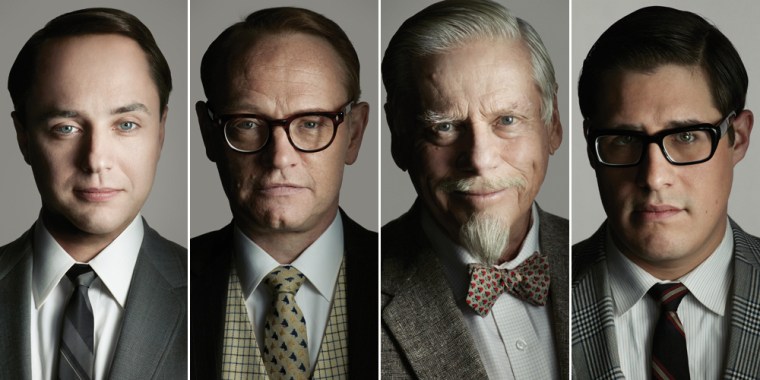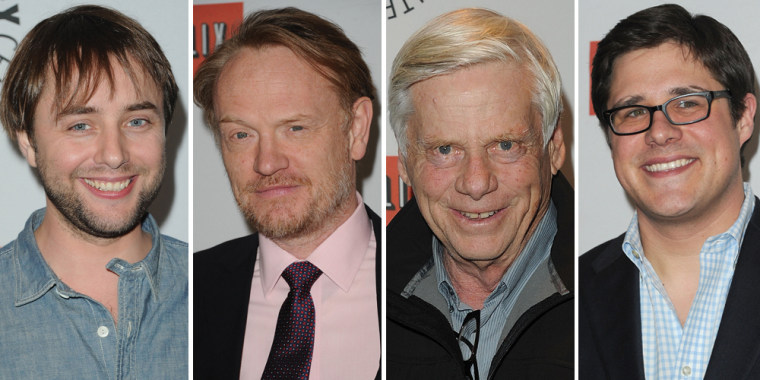 January Jones (Betty Francis) has the advantage of not having to shave her face to maintain some semblance of her on-screen persona. The actress, mom to 6-month-old son Xander, is a fashion standout on the show and more often than not, on the red carpet. But that pink streak running through her blonde locks would surely get the tongues wagging at the next bridge club gathering.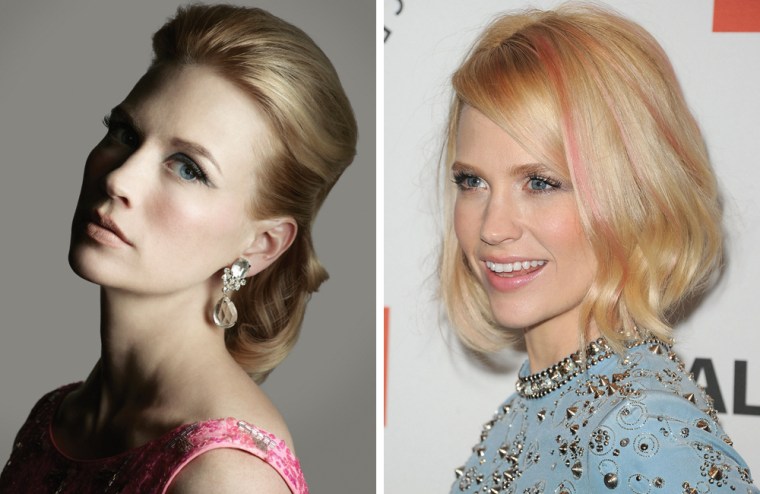 If you like looking at stars in and out of character, go back and check out this post on "Downton Abbey" and the transformation of characters/actors on that period drama.
Are you a "Mad Men" fan? Who's your favorite character? Let's discuss over on Facebook.
Related content: