"Mad Men" fans got a little tease Wednesday when AMC officially announced that the Emmy-winning series would be back for its sixth season on April 7 -- and they've now followed it up with a series of black-and-white photos of the cast, done up in very formal and fancy outfits, appearing to have a good time at a swank affair.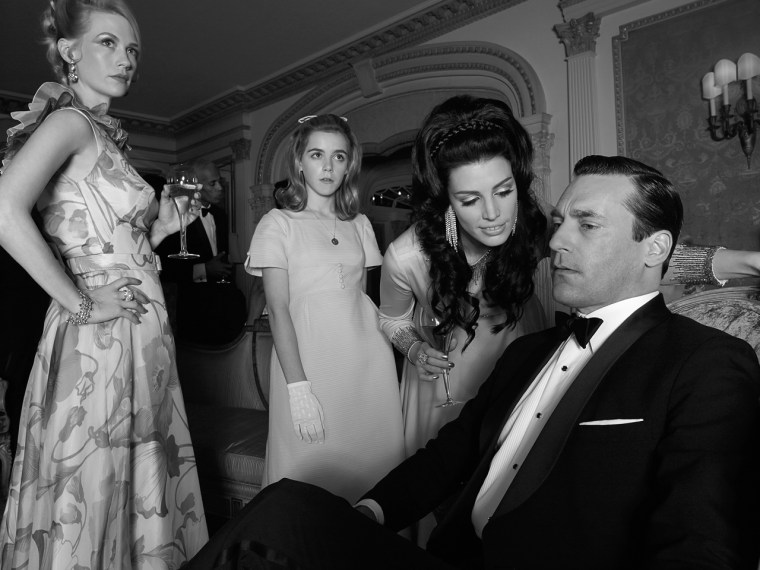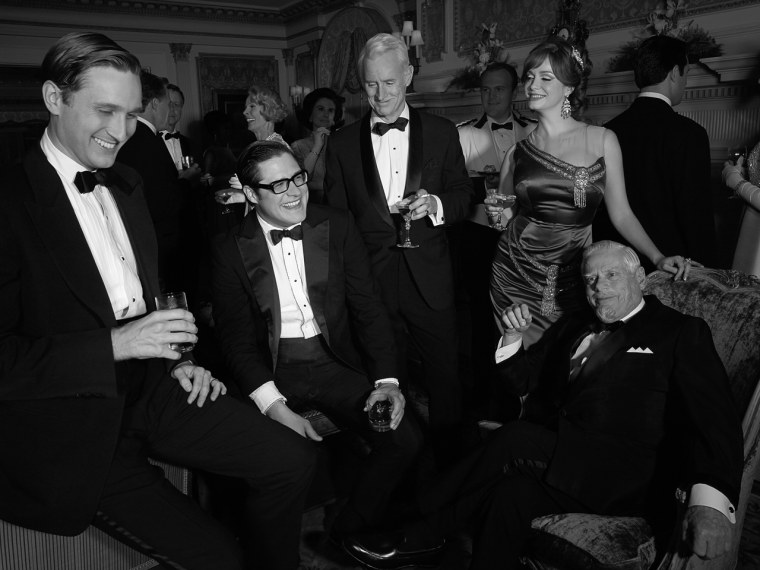 The photos show most of the main cast, including John Slattery, Jon Hamm, Elisabeth Moss and Christina Hendricks, but they're just eye candy at the moment. Eagle-eyed viewers won't get any particular plot points from these photos, which appear to be purely promotional and not stills from an episode. That said, January Jones, whose Betty fought the battle of the bulge last season, is looking particularly svelte -- so has she won the war?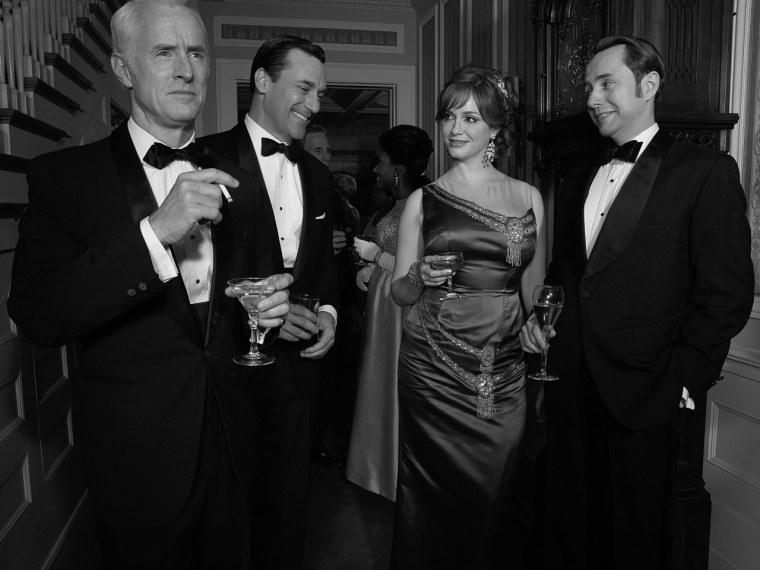 We'll have to wait and see.
Related content:
More in The Clicker: