There was a time when Macaulay Culkin was one of the biggest stars in Hollywood, thanks to his turn in multiple "Home Alone" movies in the 1990s. But as he told Ellen DeGeneres on Monday, there were some real ups and downs to that level of fame.
For one thing, fans on the street always want him to recreate his famous hands-on-face "scream" look from the film, particularly at Christmastime (which is when the original film took place).
"I definitely don't (go out)," he said. "It's my 'season.' It's Macaulay season. I try to go out less and less around that time of year."
The actor is now 37 (yes, we're shocked as well) and said part of the problem is that he still resembles that young boy. (Though we're reasonably certain his younger self didn't wear red nail polish.)
"How can a person look too much like himself?" he asked. "It's a curse and a blessing ... I can get into any restaurant I want without a reservation, but while I'm there everyone's staring at me."
The first "Home Alone" came out in 1990. Culkin starred in the 1992 sequel, but the franchise has continued without him. He also doesn't really watch the films.
"We did a 15-year anniversary DVD commentary (for the original); I realized I hadn't seen it in like 15 years," he told DeGeneres.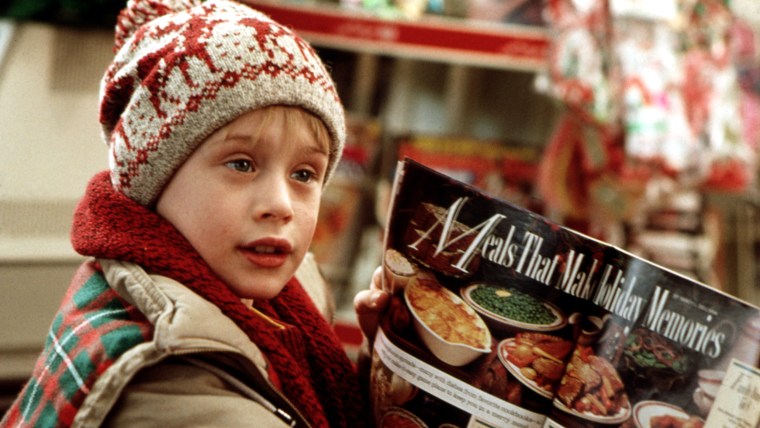 And remember the moment when young Kevin (Culkin) is supposedly reading Playboy magazine? "They taped the pages closed, sadly," he noted. "It's not nice. It was exciting, though!"
If we don't see much of Culkin these days, it's because he took a break from Hollywood to have a somewhat normal adolescence.
"I was tired of it, to be honest," he said. "I did like 14 movies in six years or something like that... I was away from home a lot. I was away from school. I needed something else."
He added, "It was the smartest thing I could possibly have done."
Now, thanks to all that hard work and sacrifice, he can pick and choose what he wants to do next. When Culkin turned 18, he recalled finally coming into all of his earnings.
"I felt like some kid worked really, really hard and I inherited all his money," he said. "It allows me to treat everything like a hobby."
Follow Randee Dawn on Twitter.