Luke Perry may have starred on "Beverly Hills, 90210," one of the biggest shows of the 1990s, but his teenage kids have never watched it — and the actor is fine with that.
"That's the way it should be," the 50-year-old "Riverdale" star told Us Weekly. "I don't want them to dwell on it."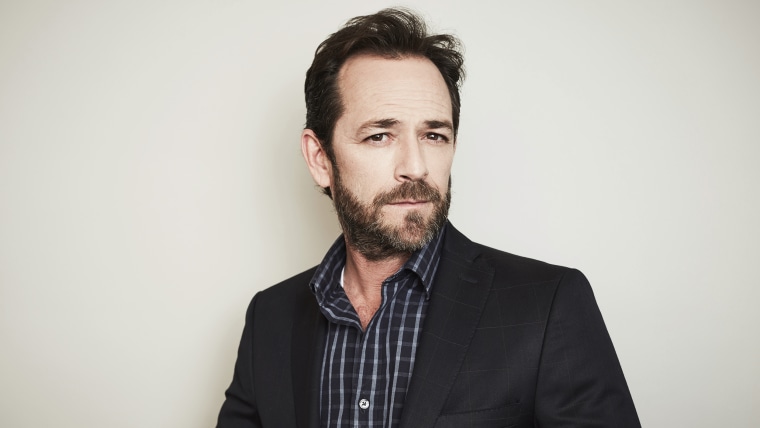 The father of two — Jack, 19, and Sophie, 16 (with ex-wife Rachel Sharp) — told the magazine that he enjoyed playing the show's brooding bad boy, Dylan McKay, and he still has a soft spot for the teen rebel.
But, Perry said, he'd put his foot down at letting a guy like dangerous Dylan, who broke many a West Beverly Hills High School girls' hearts, date his own daughter.
"I know that brother, I know what he's up to," joked Perry. "He's absolutely a man of character, so she could do worse. But it wouldn't be my first pick, no."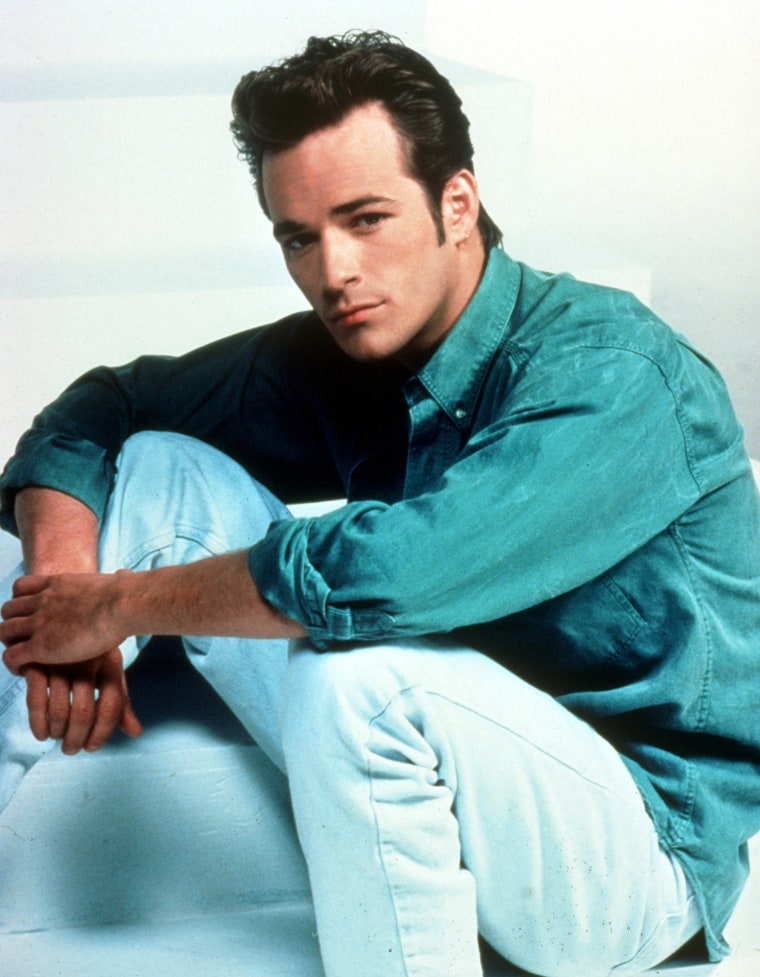 Though the actor now plays a dad on "Riverdale," during a recent visit to TODAY he revealed he'd jump at the chance to play Dylan again — especially if he could style his hair in Dylan's famously retro pompadour.
RELATED: Luke Perry's ready for the Dylan 'do again: 'I'd like to go back' to '90210'
"I'm gonna see if I can get that hair standing," he said, raking his fingers through his mane to fluff it up. "Yes, if I get the hair back up."