We shouldn't have to say this, but: Audience members, don't give your star performers the finger. Particularly if they're Luke Bryan.
The country superstar, who was performing at Charlie Daniels' All-Star Volunteer Jam in Nashville on Wednesday, decided he'd had enough of a "fan" in the front row who apparently was making rude gestures repeatedly, and mid-song he bent down and swatted at him.
The incident was (hazily) caught on video, and security personnel quickly arrived to remove the audience member from the show.
Bryan's reps issued this statement, per Billboard: "A man in [the] front row was making crude hand gestures toward Luke during his performance. It was insulting not only to him, but more importantly to the men, women and families sitting around him who were there to support and celebrate Charlie Daniels and the efforts of raising money for the military veterans — some of who were in the audience. The concert security personnel saw the man's disruptive actions of the event and he was escorted out."
RELATED: Husband surprises breast cancer survivor with trip to meet Luke Bryan, with Hoda's help
To his credit, Bryan never missed a beat, singing his song "Move" throughout the incident.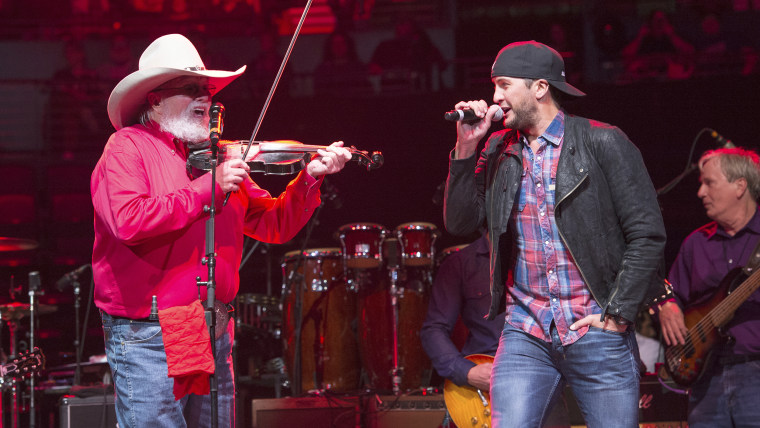 The Volunteer Jam is a regular event that started in 1974, and some of the proceeds go toward helping U.S. veterans through Daniels' Journey Home Project. This year Daniels, who celebrated his 80th birthday, closed out the show after performances from Bryan, Chris Stapleton, Travis Tritt, Kid Rock and 3 Doors Down.
Follow Randee Dawn on Twitter.