Lukas Gage is keeping his relationship status to himself for now.
Ever since the "White Lotus" star, 27, and celebrity hairstylist Chris Appleton, 39, shared Instagram photos of their joint vacation in Mexico last month, many fans have been wondering whether they're an item.
However, Gage declined to confirm or deny the rumors in a recent interview with The New York Times. 
"If they want to think that, they can," Gage said, referring to people speculating about their relationship. 
"I'm a pretty open book about most things in my life, but I have a problem with the culture of everyone needing to know everybody's business and nothing can be sacred," he said. "It's a weird line that I'm still trying to figure out."
In February, Gage and Appleton, whose celebrity clients include Kim Kardashian and Jennifer Lopez, both shared Instagram photos of themselves sitting on an all-terrain vehicle and hitting the beach at a resort in Punta Mita, Mexico.
"La mejor," Gage captioned his post, which means "the best" in Spanish.
"Stud," Appleton replied in the comments, along with a heart-eyes emoji.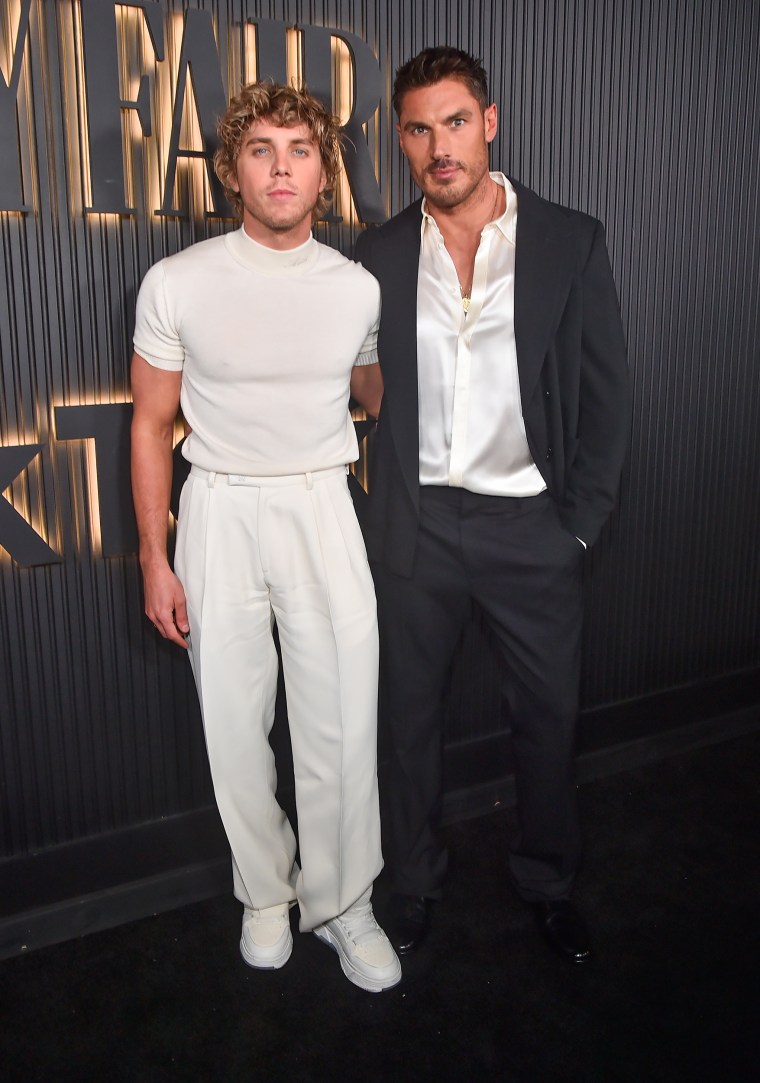 Gage and Appleton also appeared together at an event hosted by Vanity Fair and TikTok on March 8 in Los Angeles.
They certainly seemed to give off couple vibes, posing for photos arm-in-arm.
The next day, Appleton celebrated Gage's recent New York Times profile in his Instagram story, sharing a screenshot of the article along with the caption, "Hot & talented 🔥 @lukasgage."
Gage, who is also known for his roles in "You" and "Euphoria," also fueled the romance rumors with a flirtatious Instagram comment on a portrait of Appleton from Milan Fashion Week, writing simply, "Wooooooof."