Luann de Lesseps knows living her life in the public eye means fans see the good times — and the bad.
Now, just 10 days after leaving rehab for the second time in less than a year, "The Real Housewives of New York City" star is opening up about her July relapse with alcohol —and how it helped her turn her life around.
"I feel good. I feel great actually, but every day is a struggle. I take it day by day. I'm going to be 30 days sober tomorrow so I'm celebrating," de Lesseps, 53, revealed on Tuesday's episode of Megyn Kelly TODAY.
On Christmas Eve 2017, police in Palm Beach, Florida, arrested the Bravo star for disorderly intoxication. De Lesseps pleaded guilty to three misdemeanor charges, including battery and trespassing, and entered rehabilitation for the first time.
The star celebrated six months of sobriety in early July. But days later, reports circulated that she'd entered rehab again.
It was a wake-up call for de Lesseps, who now puts her sobriety front and center. "I have this whole new life. I go to AA meetings and I follow up my treatment now that I'm back from rehab. I take it very seriously," she revealed. "I love the meetings. I have a whole new family."
De Lesseps says her July relapse was triggered by stress from a legal battle with her ex-husband, Count Alexandre de Lesseps, and their children, Victoria and Noel, over her decision to sell the family home in the Hamptons and move to a large home in upstate New York.
"I felt betrayed. I felt so hurt by that," she shared, though she now understands her kids' point of view.
"Since then I decided to take something smaller and keep my home for the children because I love them," she said.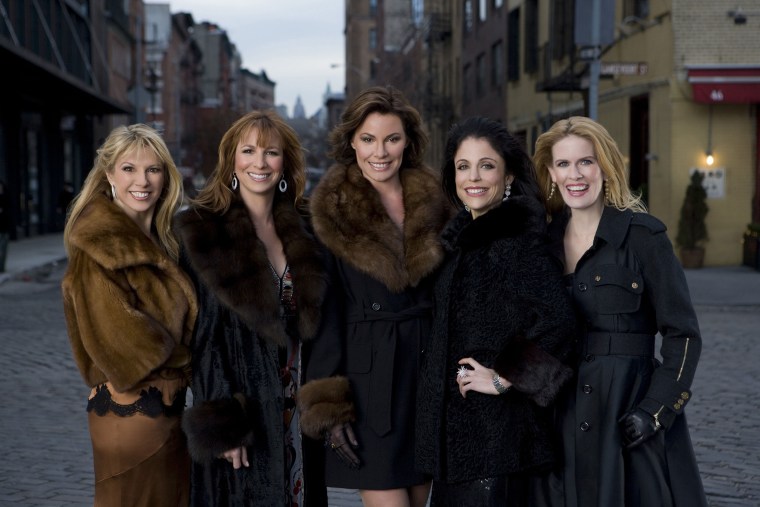 Because maintaining her sobriety is so important to her, de Lesseps won't appear in the "Housewives" reunion episode airing Wednesday on Bravo. When her co-stars gathered to film the special, she was still in rehab.
"Listen, I had to take care of myself first," she said. "As much as I love the reunion."
Still, De Lesseps said, she's eager to socialize again with her fellow "Housewives." But from now on, she'll stick to drinking "mocktails."
"Who knew that you could have a good time going out to dinner without having cocktails?" she shared, noting she doesn't need booze to have fun. "I rediscovered that ... I could enjoy myself."
De Lesseps will appear in the season finale of "The Real Housewives of New York City", which airs Wednesday at 9 p.m. ET on Bravo.