A sweet reunion at Harvard University marked a new, yet enduring, "Love Story" for Ali MacGraw and Ryan O'Neal.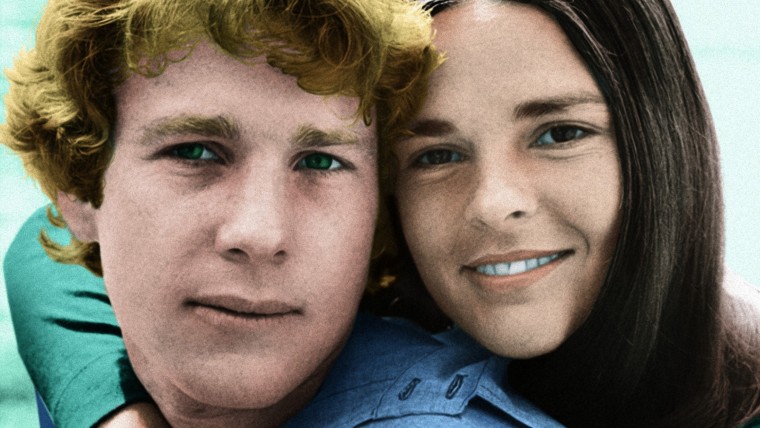 The two actors, who earned Academy Award nominations and became overnight stars as the romantic leads of that 1970 blockbuster, reunited for a Q&A Monday with journalist Alicia Anstead on Harvard's campus, where their "Love Story" characters met for the first time.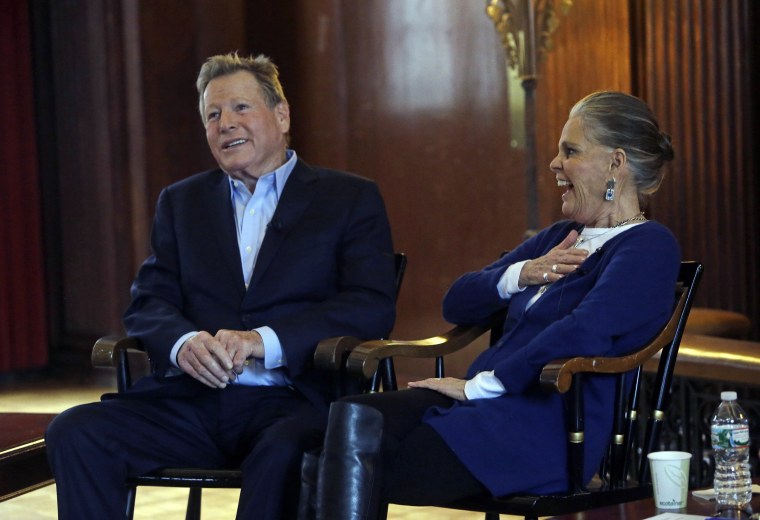 They even arrived in style, rolling up in a red MG convertible reminiscent of their cinematic ride.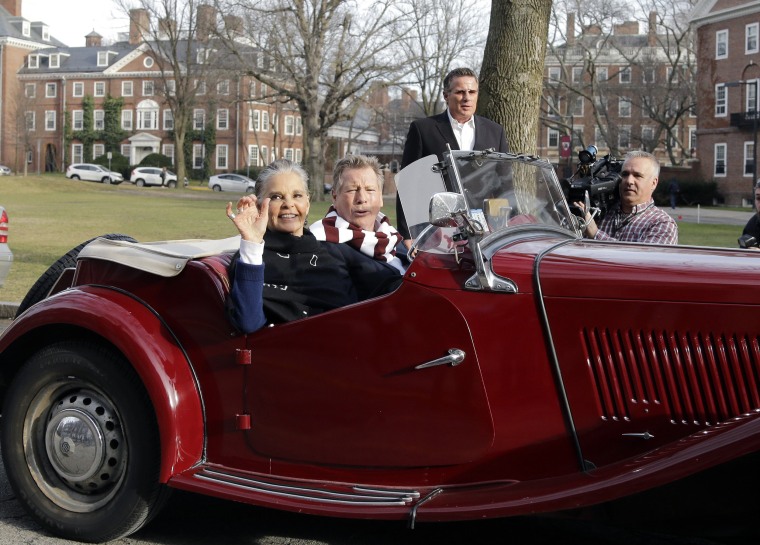 There's more good news for fans of the movie: The duo will be sticking together for at least a few more months, as they've rekindled that on-screen romance as new characters in a touring production of the play "Love Letters." That show chronicles the ups and downs of a love spanning 50 years.
O'Neal, 74, understands audiences who see "Love Letters" may be drawn to it because of the chemistry he shared with MacGraw, 46 years earlier. "I think it'll be interesting to see Ali and I together again," he says in a promotional video for the dramatic play, written by A.R. Gurney. "I think that's certainly interesting to me. It's a very well-written story, and I think they will be moved."
MacGraw, 76, agreed. "I can't imagine doing this with anyone else," she said. "We have 40-some-odd years of history."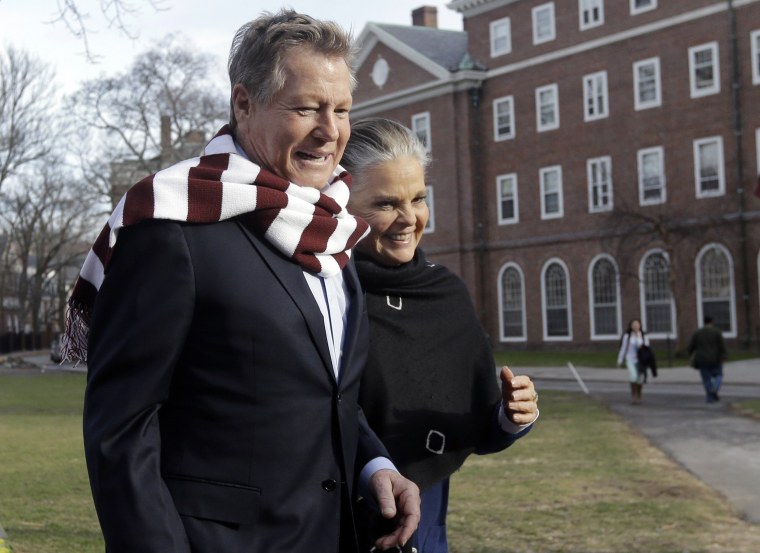 Considered one of the most emotional and romantic, um, love stories in movie history, "Love Story" also is responsible for the memorable line, "Love means never having to say you're sorry."
Beyond the romantic nostalgia and opportunity to delve into new material, the "Love Letters" tour could be a savvy business move for the leads, as "Love Story" made more than $106 million at the box office during its original theatrical release; when adjusted for inflation, that's the equivalent of a $650 million take in 2016. It also was nominated for seven Oscars, including best picture, and won one for Francis Lai's original score.
In the promotional video for the tour, MacGraw described her "Love Story" experience as a "freak success," adding, "Every single minute was fun and caring, and that doesn't happen a lot."
Opening Tuesday night in Boston, the four-month "Love Letters" tour also is slated to make stops in Hartford, Connecticut; Fort Myers, Florida; Dallas, Texas; Detroit, Michigan; Buffalo, New York; and Baltimore, Maryland.
Follow TODAY.com writer Chris Serico on Twitter.