For contestants of "The Biggest Loser," the challenge isn't over with their last on-air weigh-in. The end of the reality TV competition is just the beginning of a whole new life. So what has that new life been like for past players? 
TODAY got in touch with a few fan favorites to find out where they are in their ongoing journey.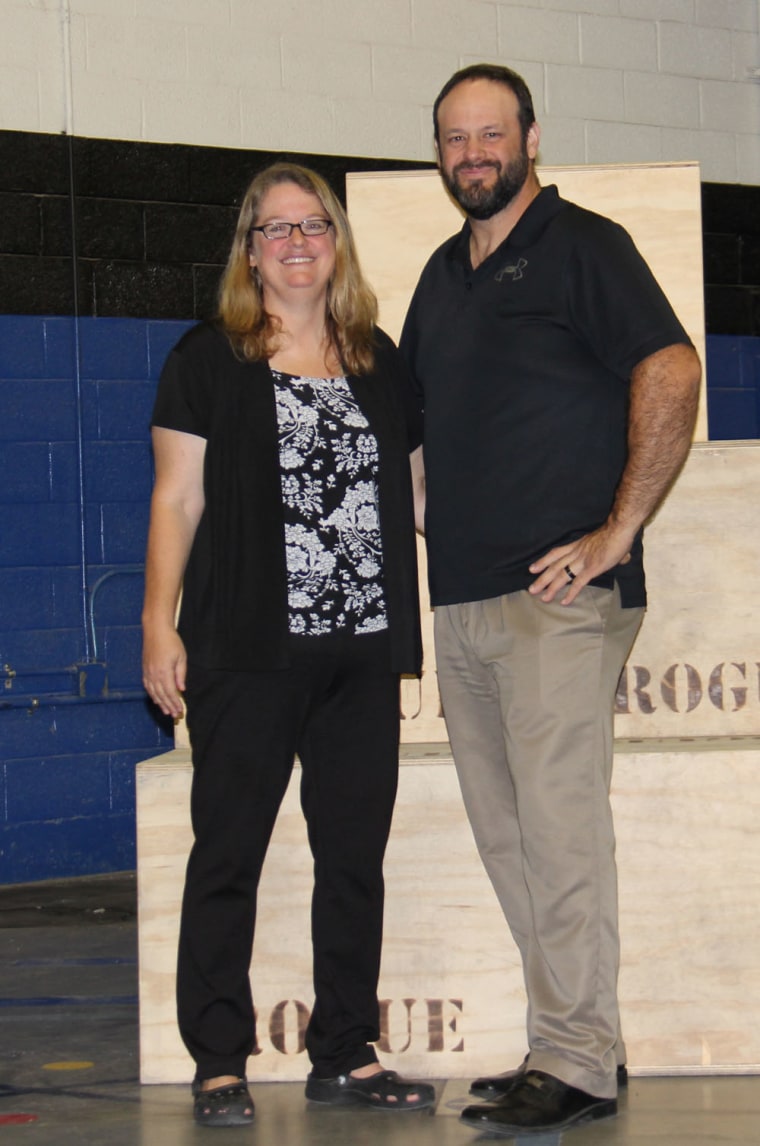 John Rhode, season 12
Starting weight: 445 lbs.
Finale weight: 225 lbs.
Current weight: 275 lbs.
The season 12 champ is now the owner of Trust CrossFit in Mesa, Ariz., and an aspiring author. "I'm currently working on a book about my time on 'The Biggest Loser,'" he told TODAY. 
He said his life is now "action-packed and non-stop," but he still tries to plan meals rather than grab a quick bite. "Usually something quick is not the best choice," Rhode pointed out.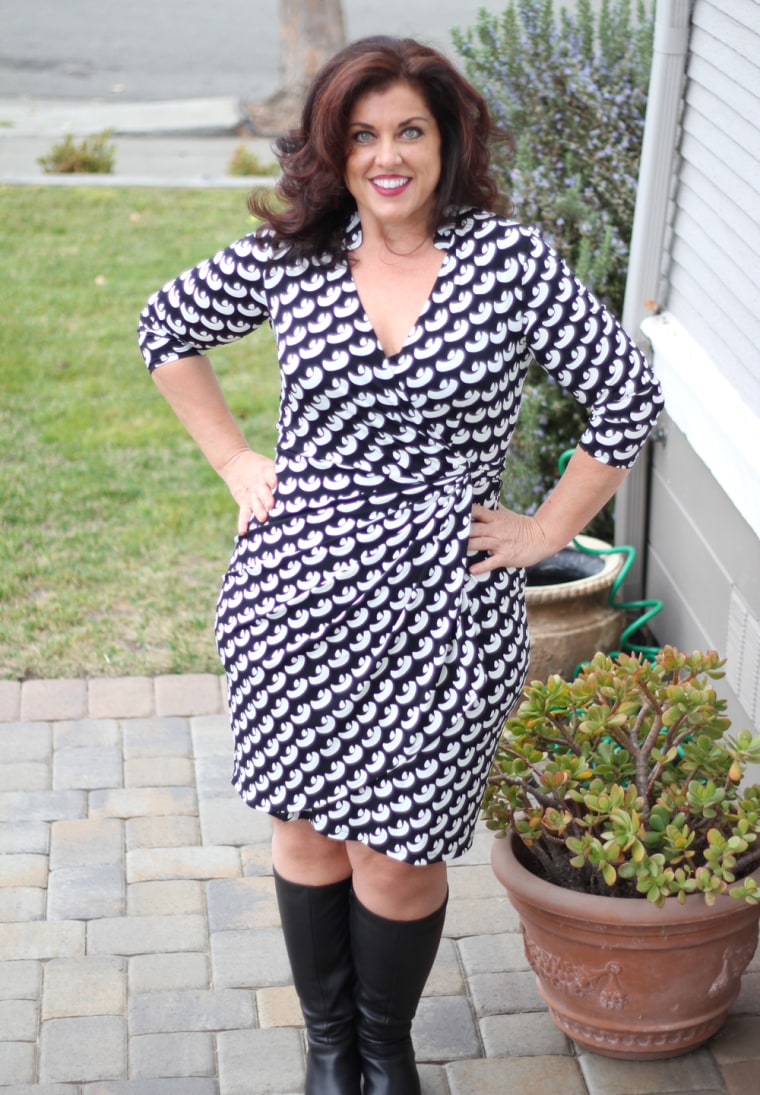 Jennifer Rumple, season 12
Starting weight: 330 lbs.
Finale weight: 185 lbs.
Current weight: 197 lbs.
Rumple may have been eliminated in the sixth week of the competition, but she took the lessons she learned on the ranch and applied them to her every day life and came back to win the season's at-home prize. Now? "I am healthy. I am fit," the television producer told TODAY. "I crave activity, exercise and sweat ... for the first time in my life." 
She said that remembering "how miserable" she was in her old body helps her maintain her weight loss. "Every day is a choice ... eat a pizza or choose salmon, broccoli and a sweet potato for dinner. I make the choice. It's all up to me." 
And as before, no injury will keep her down. Rumple recently suffered an ankle injury and gained a little bit of weight back, but that won't stop her. "I have to keep moving forward, not use it as an excuse, and figure out what works to keep up this lifestyle — injury or no injury," Rumple said. "I know I can accomplish anything I set my mind to doing."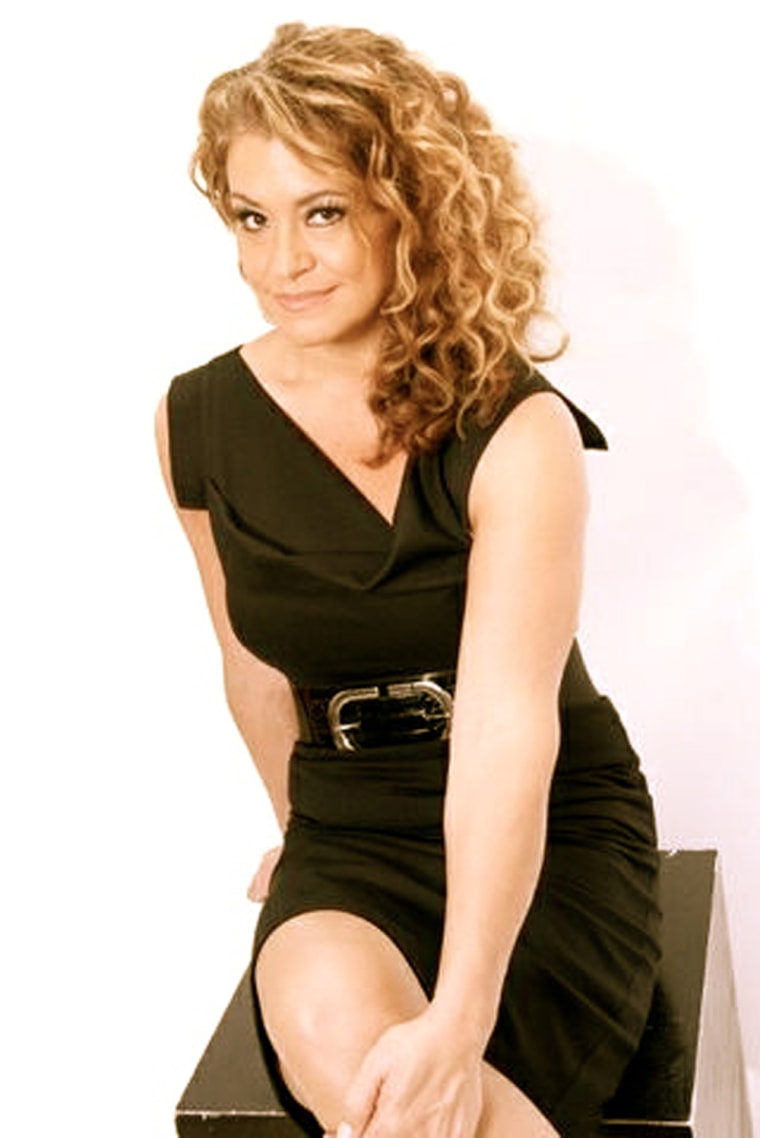 Kim Nielsen, season 13
Starting weight: 260 lbs.
Finale weight: 134 lbs.
Current weight: 155 lbs.
"My time on 'The Biggest Loser' was the beginning of my healing from a lifetime of not feeling good," Nielsen told us. "Since the show, I have continued to take responsibility for my choices, and I've learned to live and maintain a healthy life ... not only physically, but spiritually and emotionally." Nielsen, who finished as the runner-up, said she's now "on a mission to help others who have experienced the same pain" she did.
The motivational speaker has gained some weight back since her season's finale, but that's just how she likes it. "I certainly don't attempt to stay at my finale weight because I was way too skinny," Nielsen said. "It's common sense to me now. Sweat once a day, eat about five small meals a day, and water, water, water!"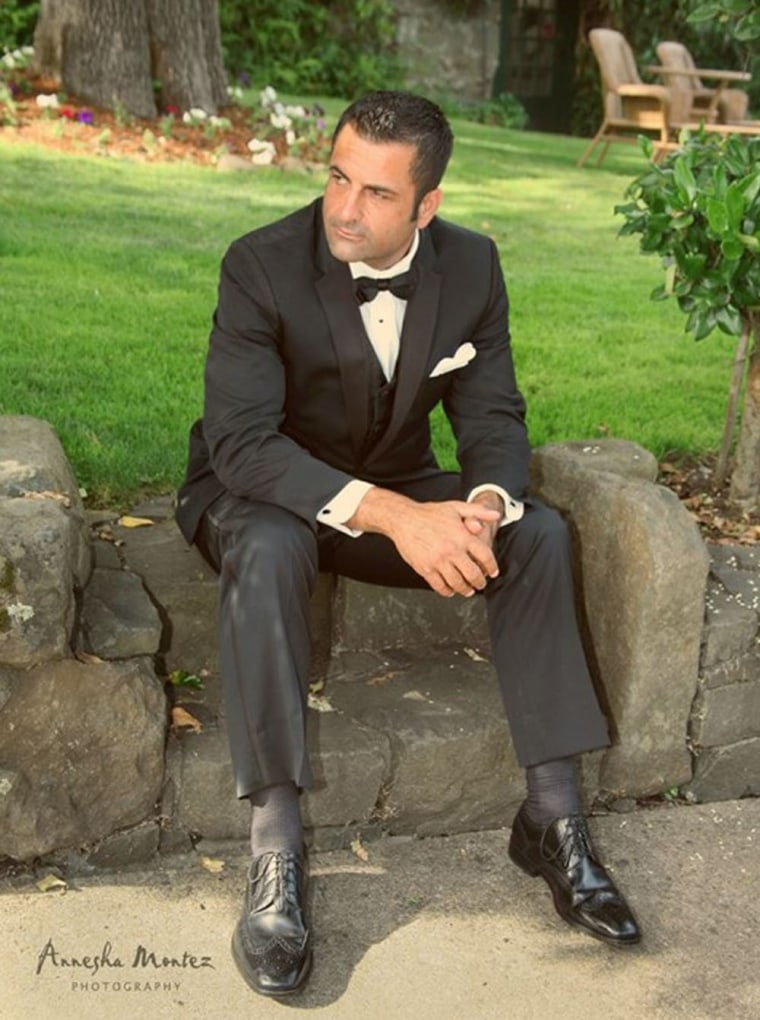 Mike Messina, season 13
Starting weight: 358 lbs.
Finale weight: 198 lbs.
Current weight: 215 lbs.
The season's at-home winner may have put on a few pounds since the end of season 13, but he told us it's "mostly muscle gain!" But he's also gained something else: a wife. "I married the woman of my dreams, whom I met at the casting call for 'Biggest Loser' 14!" he said.
Messina is now the owner of Messina Lifestyle, which he described as a "concierge transformation business focusing on nutrition, fitness and behavior modification." He said that he believes he has the "responsibility to others to use my success to inspire and teach."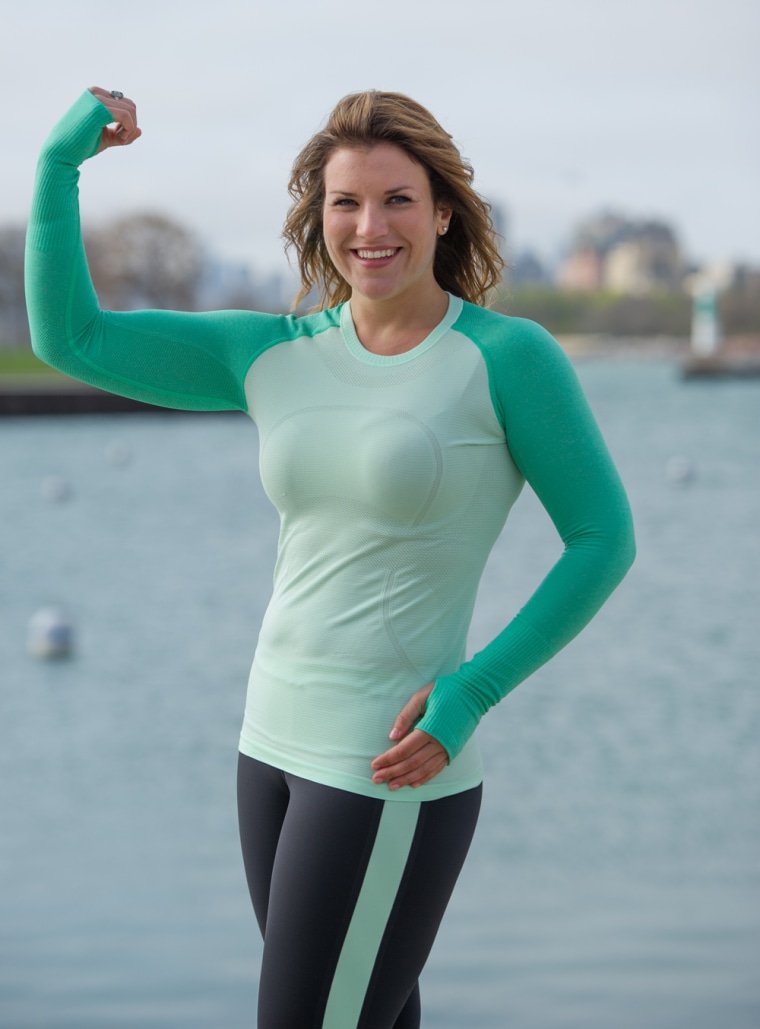 Danni Allen, season 14
Starting weight: 258 lbs.
Finale weight: 137 lbs.
Current weight: 148 lbs.
The season 14 champ is currently a managing partner of One 2 One, a yoga and fitness studio in Illinois, and also does motivational speaking. 
Since her time on "The Biggest Loser," Allen said she's done her first full marathon, which she completed in four hours and nine minutes. She added that she now has "the amazing opportunity to travel and talk to people all over the nation and show them 'if I can do it, you can!'"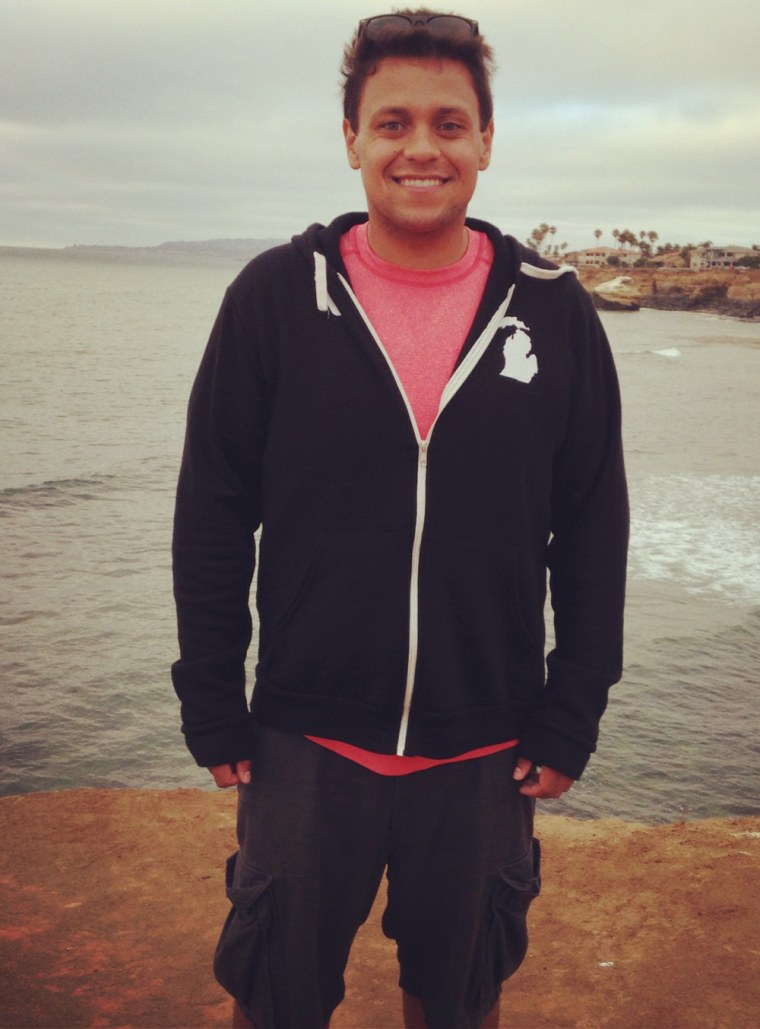 Jeff Nichols, season 14
Starting weight: 388 lbs.
Finale weight: 207 lbs.
Current weight: 240 lbs.
Nichols was the runner-up on his season, but he was still a winner. That's because the regional marketing manager for The Biggest Loser RunWalk met his girlfriend, a fellow contestant, while filming. "I found love with Francelina on the show, and we are still together," he told TODAY. "We are the best of both worlds together because she is better about the exercise end of it, and I am great in the kitchen, so together, we have (our weight) under control so far!"
As for his current job with RunWalk, Nichols said, "After the show, I wanted the opportunity to continue to pay it forward and to spread the message of health and wellness, and what better way than to get people up and moving, and to continue to be part of 'The Biggest Loser' family!"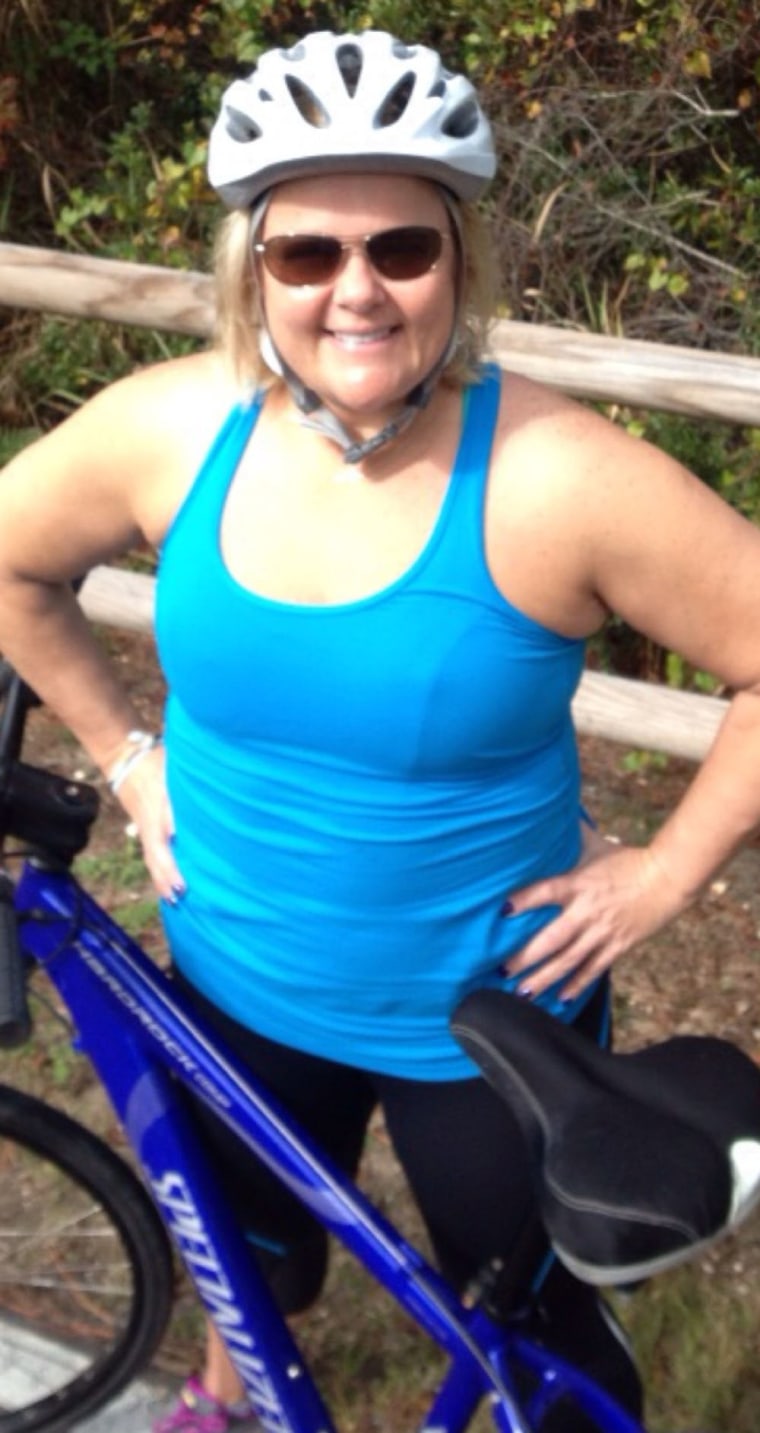 Gina McDonald, season 14
Starting weight: 245 lbs
Finale weight: 132 lbs.
Current weight: 161 lbs.
"'Biggest Loser' was like winning the life lottery for me," the at-home champ told us. "I have reversed Type II diabetes, sleep apnea and many other illnesses. I am now known statewide (in Alabama) for my continued fight against obesity."
McDonald, who now does motivational speaking in addition to practicing bankruptcy law, admitted that she's gained some weight since her season finale, "but I still fight each and every day." She currently works out at least five times a week, and does power yoga daily.
"The Biggest Loser" season 15 finale airs Tuesday at 9 p.m. on NBC.