The modern-day Christmas movie classic "Love Actually" is a sentimental favorite among romantic comedy fans.
But over the weekend, the movie's script editor, Emma Freud, revealed what would have happened to several of the couples with open-ended story lines in the film, and it put a damper on holiday cheer for many.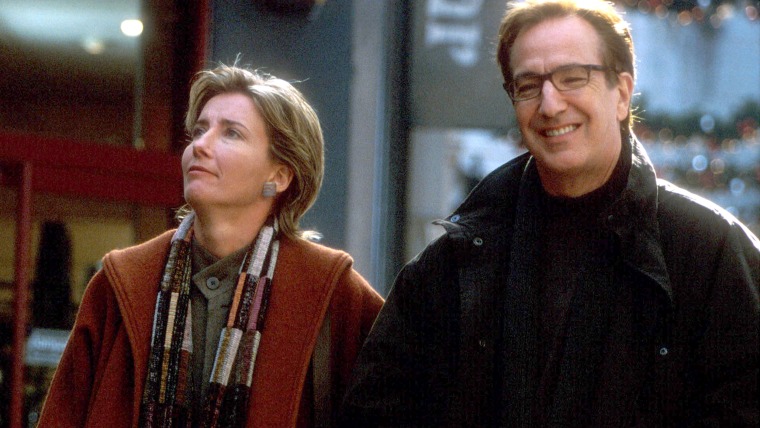 Freud, who also is the longtime girlfriend of "Love Actually" director Richard Curtis, saw a midnight screening of the movie with him over the weekend in New York. It was the first time either of them had seen the star-studded flick in the theaters since its premier in 2003.
Freud disclosed all while live-tweeting from the event.
For those curious about the saddest story line, the one involving married couple played by Emma Thompson and Alan Rickman, it did not end up happy.
When viewers last saw the troubled couple, Karen had discovered a necklace Harry purchased for his flirtatious secretary and she confronts Harry about the gift. The movie ends with the couple still together, but their future is unclear.
The couple doesn't split up, but their relationship has changed.
Also, Freud revealed that love was never in the stars for Laura Linney's character, Sarah, the obsessive care taker of her brother. Sarah drew scorn from female viewers around the world after rejecting Karl, a nearly-perfect-in-every-way boyfriend candidate.
Fans also learned a behind-the-scenes secret involving Martin Freeman. Long before the actor became Bilbo Baggins, Lester Nygaard and Dr. Watson, he played one half of the pair of nude stand-ins featured on "Love Actually."
But don't worry, Freeman wasn't completely naked.
Here's the complete rundown of Emma's Twitter chatter, strung together via Storify.
Follow TODAY.com writer Eun Kyung Kim on Twitter.