"Love Actually" is actually coming back.
Sure, we learned a short made-for-TV sequel was in the works days ago, but the ultimate proof is in the pics.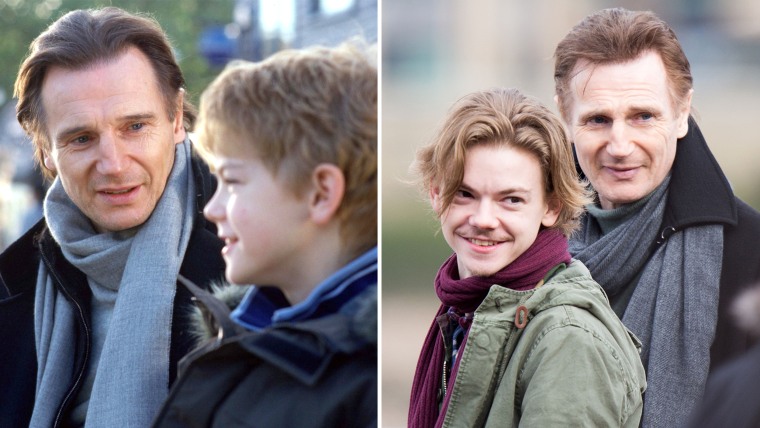 Daniel and Sam are together again!
RELATED: 'Love Actually' writer reveals what happened to Karen, Harry and other characters
Liam Neeson took on the role of a widower who helped his stepson land his first love in the original holiday hit over 13 years ago. Now he and an all-grown-up Thomas Brodie-Sangster have reunited in London to give "Love" another chance.
And they're not alone.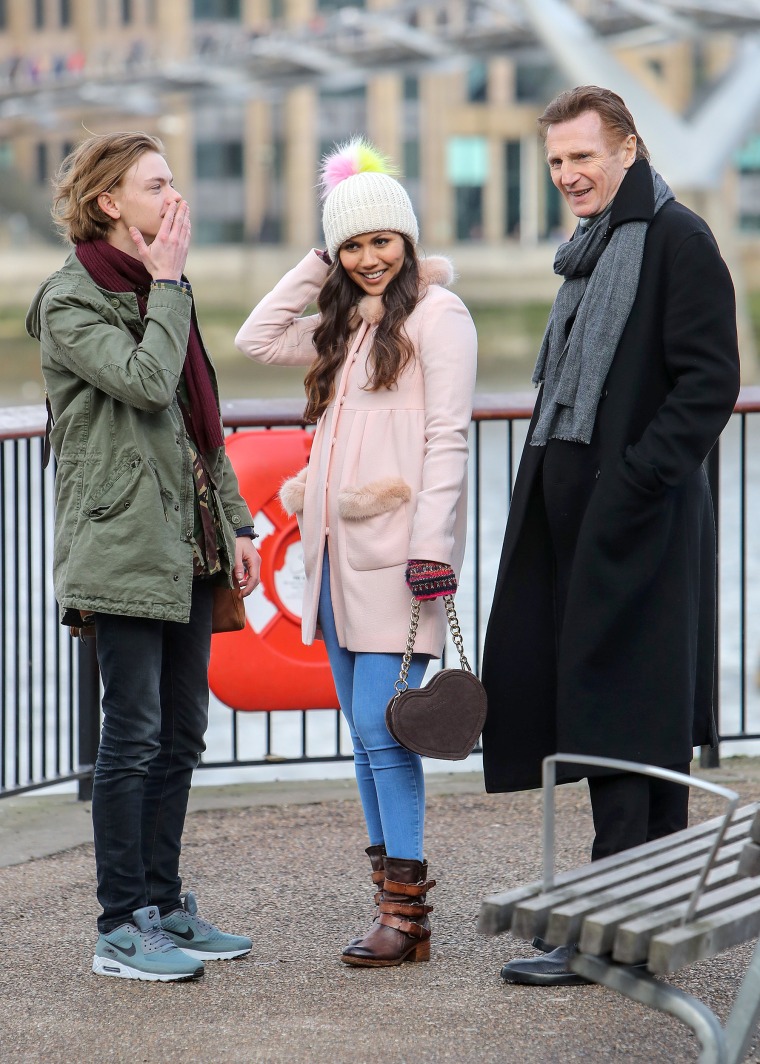 It seems that love match from so long ago really lasted, because the little girl who drove Sam to learn to play the drums (and violate airport security) in the name of tween romance is still by his side.
Joanna, aka Olivia Olson, can be seen smiling alongside both men in the photos taken outside of London's Tate Gallery.
RELATED: Real-life 'Love Actually' moment has everyone cheering for romantic ending
The short sequel is expected to clock in at just 10 minutes, but it will manage to squeeze in 12 of the original stars. In addition to the three seen here, Hugh Grant, Keira Knightley, Colin Firth, Bill Nighy, Martine McCutcheon, Andrew Lincoln, Lucia Moniz, Marcus Brigstocke and Rowan Atkinson will each get some screen time, too.
And it's all for a good cause — Comic Relief's annual Red Nose Day fundraiser, which supports children in need around the world.
"Red Nose Day Actually" will air on NBC May 25.