/ Source: The Associated Press
Jamie Oliver, the British celebrity chef, won't be cooking another course of his reality TV show in Los Angeles schools.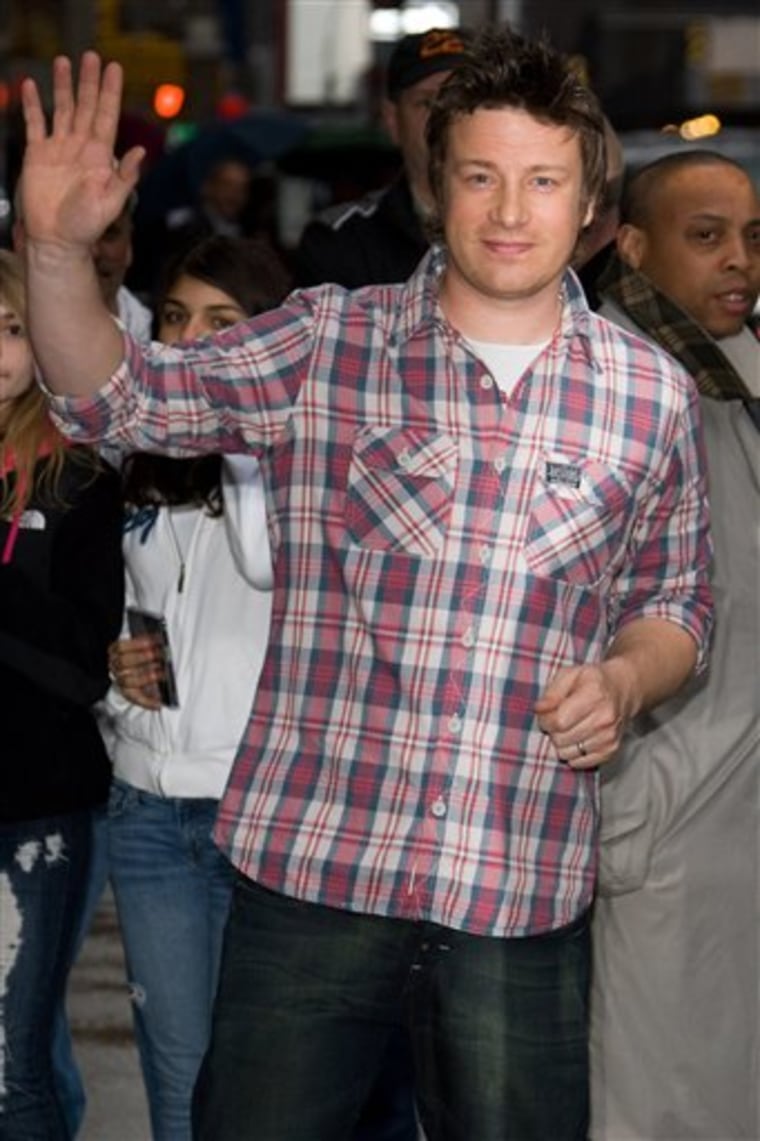 The filming permit for the celebrity chef's ABC series "Jamie Oliver's Food Revolution" was terminated this week, said Los Angeles Unified School District spokesman Robert Alaniz. He said Oliver had been filming for two weeks at one school but the decision was made to ban him from others because he failed to submit a proposal about his plans to officials.
A spokeswoman for the network said production on "Food Revolution" would continue.
The first season of the show featured Oliver attempting to revolutionize the eating habits and food policies of Huntington, West Virginia.