Jesse Katsopolis and Rebecca Donaldson have given us relationship goals for three decades (Have mercy!).
So, when Lori Loughlin recently visited TODAY, we had to ask about her favorite moments for the beloved "Full House" couple.
"I think probably the birth of the twins, the wedding episode and maybe the first episode that I was on — those moments stick out in my mind," she said, also sharing a sweet tidbit about Jesse and Becky's 1991 nuptials.
"Both my mom and John's mom were extras. So that was fun, to have our moms in the background there. And I just remember it felt very festive. It was a big production. There was a lot of excitement around it."
Loughlin also had warm memories of her first episode, when she joined the cast in season two.
"I remember having a lot of fun and there being a lot of laughter and the guys were really funny and fun to be around," she said. "It was always a fun environment."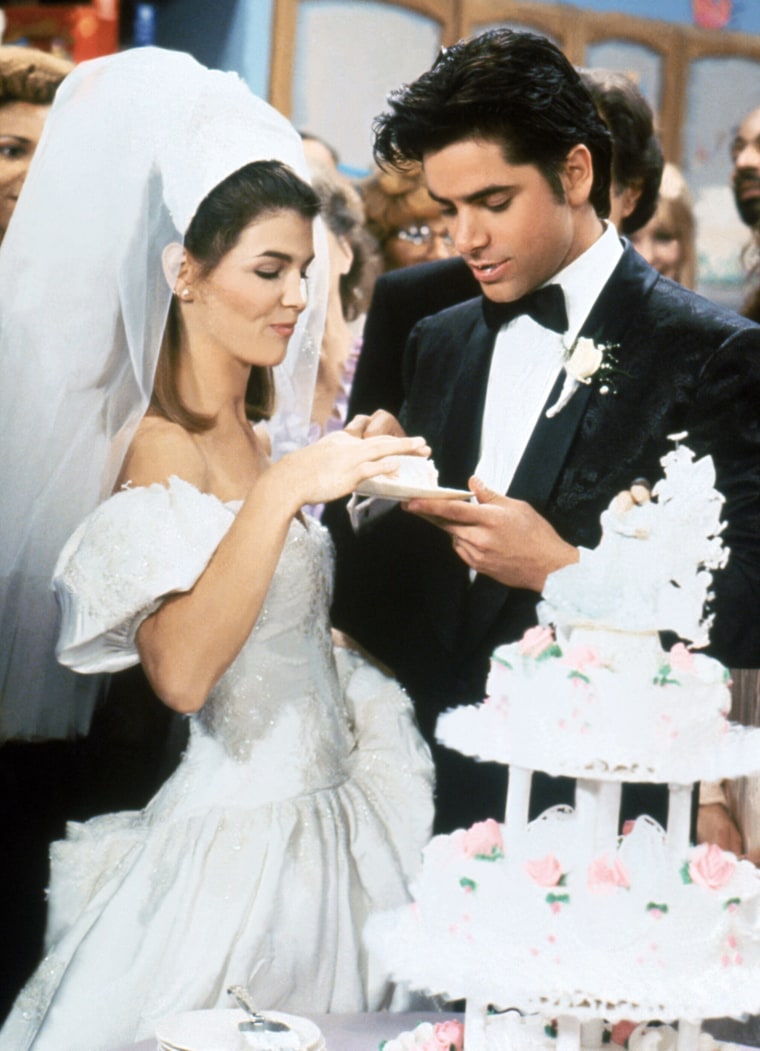 Loughlin and John Stamos reprised their roles for the Netflix revival "Fuller House," which was recently renewed for its fourth season. In all their years together, what does she think was Jesse's most romantic gesture?
"When Jesse brought in the snow," she recalled. "When she was missing the snow for Christmas, and he brought in the snow and made the backyard a winter wonderland."
"John and I always had fun playing the characters," she added. "We had a fun rapport. I guess it's a relationship that people look up to and want to emulate. I just know that they are two really loved characters. People love them as a couple; they love them together, which is very nice."
As for the key to their long-running relationship, Loughlin joked, "They're a TV couple! That's their secret. They go home at night — not with each other."
Lori Loughlin currently stars on Hallmark Channel's "When Calls the Heart."