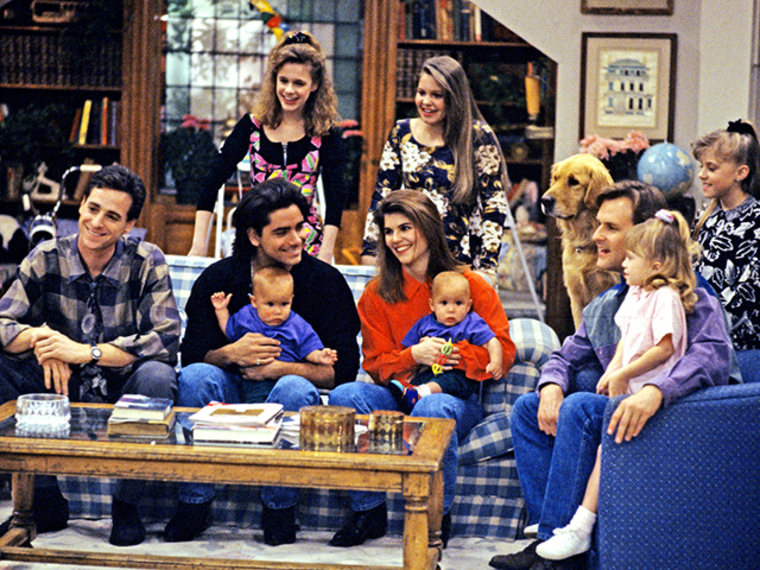 Long live Uncle Jesse and Aunt Becky! John Stamos recently surprised fans when he admitted to going on a date with his "Full House" costar Lori Loughlin when they were still teenagers. In fact, the now 50-year-old actor confessed that his TV wife "could be the one that got away."
So after hearing this news, we had to ask Loughlin if the feelings were mutual.
"Oh my goodness. Well, we'll never know, right," the now happily married actress told E! News at the opening of the Wallis Annenberg Center for the Performing Arts in Beverly Hills. "I will always love John, always."
VIDEO: John Stamos reunites with Full House band
Yeah, but did she ever crush on the one and only Mr. Stamos?
These famous faces may act, but they don't act their age. Take a look at then-and-now photos of celebrities who seem to have discovered the Fountain of Youth.
She's not saying! Loughlin smiled when asked about any possible romantic feelings between the two.
When pushed, she said, "You're funny!"
But enough about their personal lives. Let's get to the family business!
More than 10 years after the series said goodbye, fans are still hoping for a full-cast family reunion. And no, we're not talking about a birthday party reunion. What about a big-screen feature film?
PHOTOS: John Stamos isn't the only hot leading man over 50 
"I don't think that there are any plans for a movie," Loughlin said. "If it were a really good script and a great project but sometimes I think that it's better off to leave those TV shows as they were and not do reunion shows."