Kathie Lee is many things: singer, entertainer, composer, writer. But let's face it: She's no technophile. In fact, she's something of a Luddite. As Hoda put it, "I think she only just learned how to use a microwave oven."
Thankfully, TODAY.com techspert Kyle Miller swooped in recently to help usher KLG into the 21st century, giving her a crash course in all things technological.
"This is a laptop," said Kyle slowly, easing Kathie Lee in gently before moving to Twitter, Facebook, iPhones, and iPads. This for a woman who still uses a flip phone and wrote most of her Broadway musical on legal pads. In longhand. "Scandalous" indeed.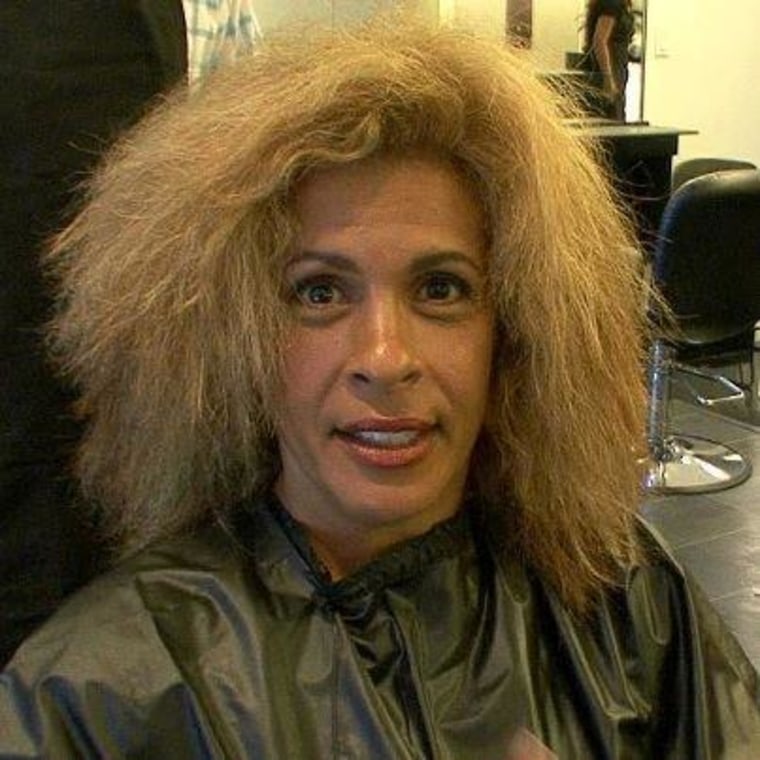 How did Kathie Lee do? Well… it wasn't exactly a duck-to-water situation.
"She's never said ANYTHING in under 140 characters," said Hoda.
Still, in the end, Kathie Lee's forays into Twitter and video chat were a rousing success, although her first Facebook post was nearly "i hate this." Thankfully, she thought better of it and went with her standby, a deeply unflattering picture of Hoda's hair.
Technology marches on, but some things never change.
Julieanne Smolinski is a TODAY.com contributor who wrote this using a hologram of a typewriter.
MORE:
KLG to TODAY's Facebook fans: It's on
Woman searches for mystery couple in proposal photo