/ Source: The Associated Press
In this week's reviews, Liz Phair goes from slick to smooth on "Somebody's Miracle" and Buddy Guy digs through the archives on "Bring 'Em In," plus other reviews.
"Somebody's Miracle," Liz PhairIs Liz Phair a commercial sellout, just ambitious, or a maturing musician?
Her last album, 2003's "Liz Phair," signaled the 38-year-old's foray into sleek commercial pop, sparking outcries from critics and fans alike.
She enlisted the mainstream hand of producing trio The Matrix (Avril Lavigne, Hilary Duff), but only had the moderate hit single "Why Can't I."
With her fifth album "Somebody's Miracle," Phair dropped The Matrix while making yet another pop record: less blatantly commercial, but still smooth, reflecting her increasing shift toward a clearer sound.
Phair's guitarist John Alagia produced most of "Miracle'"s acoustic-electric tunes, with boyfriend and bandmate Dino Meneghin also producing.
Songs range from the Sheryl Crow-esque single "Everything to Me" to the love-lost "Count On My Love." Awash in spangly tones, they're more about introspection than head bopping, unlike "Liz Phair."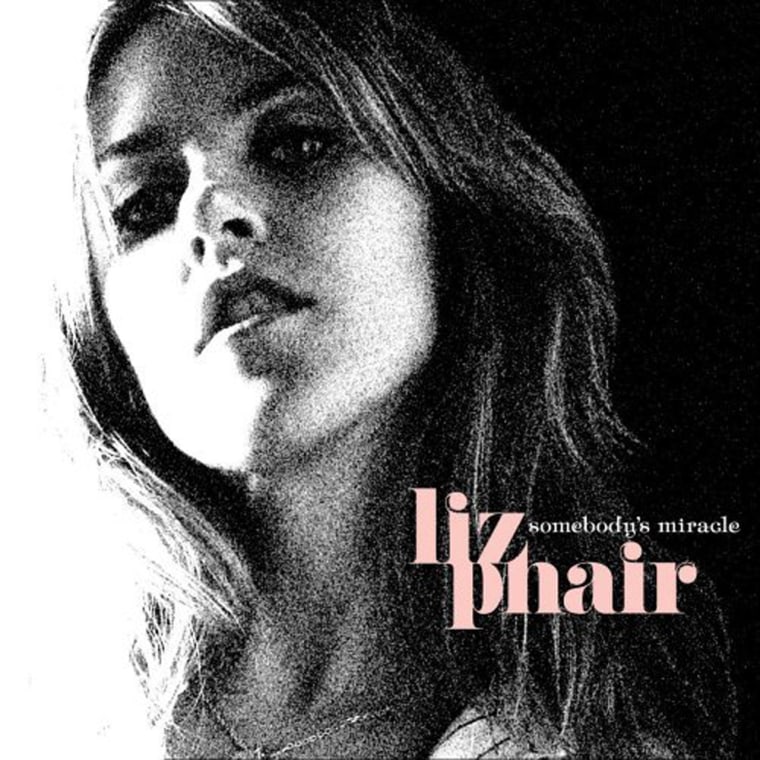 The lyrically strong downer "Table for One," for instance, is impressive for its stark imagery of a middle-aged woman in crisis. "I'm backing out of the driveway and into creation," Phair sings.
Directly influenced by Stevie Wonder's "Songs in the Key of Life," "Miracle" references an adult-minded tone. She's a mother, she's older, she's in love. Her former crackling monotone doesn't quite soar as much as glide.
And true, Phair is not the same indie chanteuse who spat and shocked her way through 1993's dirty debut "Exile in Guyville," but she can still nail you with a major chord or splintered word.— Solvej Schou
"Bring 'Em In," Buddy Guy
Buddy Guy once said, "I make a lot of mistakes — you know, hit a wrong string. I've never seen B.B. King do that." That comparison has always stuck in my head as a defining quality of the blues guitar great: he might not always be clean, but his rawness is what defines him.
Though Guy's most frenetic (and best) work was in the '60s, '70s and early '80s, the 69-year-old has garnered more critical notice in recent years, including four Grammys since 1991 and entry into the Rock and Roll Hall of Fame this year.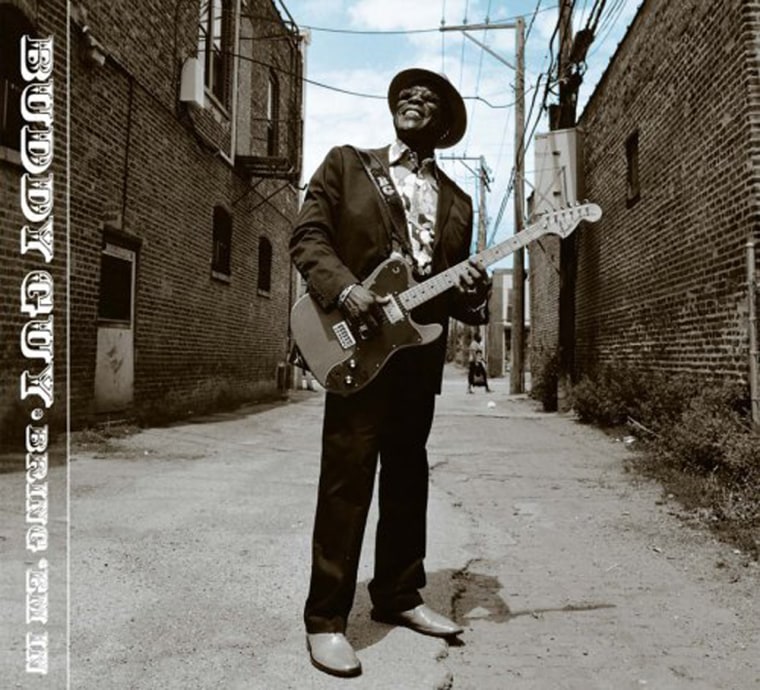 "Bring 'Em In," Guy's latest album, is an effort to translate that acclaim to a wider commercial audience. Like so many recent releases from old legends, "Bring 'Em In" is chock-full of star-studded collaborations: Carlos Santana (currently working on the Guinness record for duets) on "I Put a Spell on You," Tracy Chapman on "Ain't No Sunshine," John Mayer on "I've Got Dreams to Remember" and Keith Richards on "The Price You Gotta Pay."
The arrangements on these are solid (especially on "Spell"), but it's difficult to get too excited about hearing the 80th cover of these songs.
Better are some of the less familiar tunes. On his own "What Kind of Woman Is This?" Guys sings, "You should be locked up, pretty girl/ in my bedroom with me." "Somebody's Sleeping in My Bed" oozes blues and begs to be played on dingy jukeboxes in dark dive bars.
For the real torrid, messy solos of Guy, dig into his archives — especially "Stone Crazy!" "Bring 'Em In" might be less remarkable, but, like bluesmen are ought to do, Guy has aged well. His voice has only gained soul and his fingers still fly up and down the fretboard. It hardly matters what he plays.— Jake Coyle
"Electric Blue," Andy BellA solo album by the vocalist of a pop group often sounds pretty much like his work with the group.
Just such an example is "Electric Blue" by Erasure vocalist Andy Bell.
Erasure's mark is indelible in Bell's recognizable voice and in the album's synth pop sounds so much like those Vince Clarke conjures up for Erasure.
And no wonder. Collaborating with Bell on this venture are Philip Larsen and Chris Smith of Manhattan Clique, who have worked with, among others, Moby, the B-52s and — yes, Erasure.
"Electric Blue" offers 13 new songs and a 1-minute intro, all co-written by Bell, Larsen and Smith, with a few other writers pitching in here and there. It also contains three duets — two with Claudia Brucken and one with the appropriately named Jake Shears of the Scissor Sisters.
The first two cuts, "Caught in a Spin" and "Crazy," are infectious, upbeat dance numbers that, along with "Never Fall in Love Again," are especially reminiscent of Erasure.
"Fantasy," a pretty ballad, is a welcome change of pace from the more pulsating sounds typical of the album, as is "Shaking My Soul" with its hint of Motown.
"Delicious" is a duet with Brucken that sounds vaguely like "Opposites Attract" by Paula Abdul and the Wild Things, but its theme is entirely — well, opposite. But lyrics such as "Said you were restless/I didn't like your dresses" and "You were delicious/Never were malicious" might have the listener shaking his head along with his booty.
Lyrics are not this album's strength. Listeners should concentrate instead on the inventive melodies and Bell's appealing voice.
One disappointing cut is "I Thought It Was You": Bell's duet with Shears could use a trim as its monotony makes it seem much longer than its 4:40 running time.
By the way, Erasure fans can relax: Sanctuary says the appearance of this solo album by Bell does not toll the end of Erasure.— Ron Berthel
"Hero," Kirk Franklin
On Kirk Franklin's latest album "Hero," when the gospel superstar sings "To all my people in the struggle, you think God's forgotten about you, here's some pain medicine," he's describing pain he's all too familiar with.
On the cathartic track "Letting Go," Franklin somberly recounts being given up by his mother, struggling with pornography and sex, and getting high in the church's parking lot to Tears for Fears chorus: "Shout, Shout, let it all out." Then Franklin's stellar vocal ensemble delivers the "pain medicine," singing in unison on the title track: "Jesus, You are my hero/You came and you saved the day."
The album contains Franklin's typical but explosive mix of hip-hop and R&B-flavored gospel. He also uses samples from soul classics — from Earth Wind and Fire's "Keep Your Head to the Sky" to Randy Crawford's "You Bring the Sun Out" — to create this "comfort-food for the soul." Patrice Rushen's "Haven't You Heard" provides the funky underlay to the standout track "Looking for You."
Buoyed by a boisterous horn section and percussion work by Sheila E., the well-crafted album has Franklin moving nimbly through gentle a cappella interludes from Fred Hammond and Yolanda Adams to vocal free-for-alls with J. Moss and Tye Tribbett. Add to the mix guest appearances by Stevie Wonder and Marvin L. Winans, plus Franklin's singing and DJ-ing, and you've got a tablespoonful of sugar that makes this medicine go down even easier.— Aimee Maude Sims