For long-time "Saturday Night Live" fan Willie Geist, getting to be an intern on the iconic show was a humbling experience.
It's not every week that the TODAY anchor and comedy fan gets the opportunity to be dressed up like a giant Valentine's Day candy, told to fetch coffee, and have his ideas ignored among awkward silence.
"I was so excited to be an intern on 'SNL' on the week when Melissa McCarthy was hosting and Kanye was performing that I may have come off as a bit eager,'' Geist admitted.
RELATED: Matt Lauer 'interns' at JFK's air traffic control tower
As part of TODAY's "Up for the Job" series, Geist figured he would be hanging with legendary show creator Lorne Michaels and the 'SNL' team, but cast member Cecily Strong quickly set him straight.
"Nope, you're going to get me coffee and who knows what else,'' she said. "It's a crazy place."
RELATED: Did Carson Daly delay your flight? See his internship as a ramp agent
Geist started by meeting Wally Feresten, who has run the cue-card department for the live show since 1990, and getting a shot to hold up some cue cards.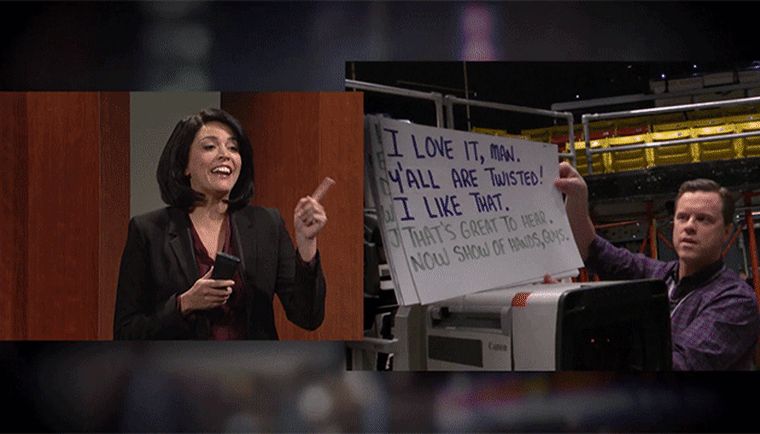 He also got to meet 27-year veteran Dale Richards from the wardrobe department, who outfitted Geist in one of his special designs.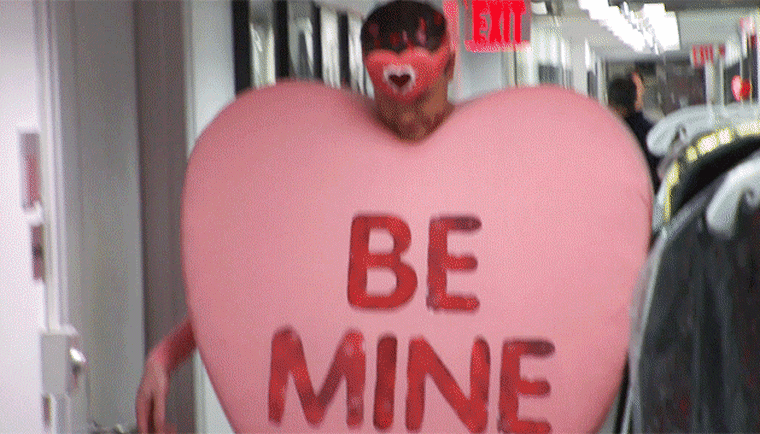 Geist then visited the place where all those memorable sketches and viral videos begin: the writers' room. He decided to pitch some of his ideas for a skit with McCarthy, which didn't go over as well as he'd hoped.
RELATED: 'I'm living my dream!' Natalie Morales 'interns' for a day at Cosmopolitan magazine
From there Geist met with "Weekend Update" anchors Colin Jost and Michael Che before stepping out on to the famous stage where the 'SNL' hosts deliver their opening monologues. Then reality sunk in.
"Hey intern, do you see a coffee in my hand? I need a coffee in my hand," cast member Taran Killam said. "Get off the stage. Cast only."
Follow TODAY.com writer Scott Stump on Twitter.