Move over, Hillary Clinton. Republican presidential candidate Donald Trump is going big — countering her recent "Saturday Night Live" cameo with an actual hosting gig.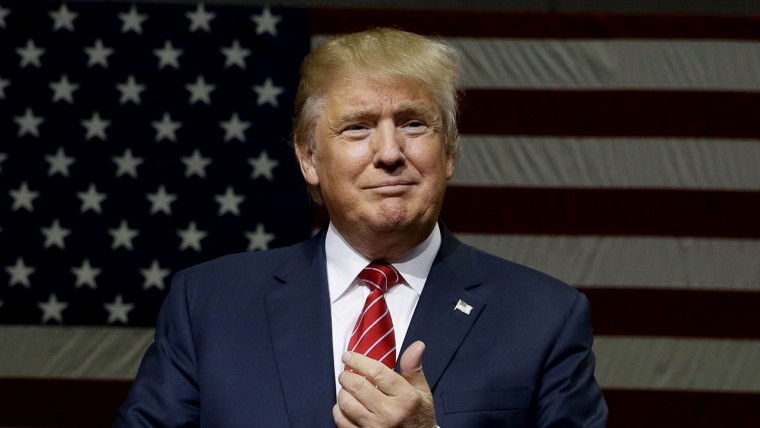 Trump will be live from New York on Nov. 7. He will host the comedy sketch show with musical guest Sia.
The last time Trump hosted the NBC program was in April 2004. The media mogul tweeted that was looking forward to his upcoming appearance.
Clinton appeared on "Saturday Night Live" earlier this month for the show's Oct. 3 season opener. She played a bartender who served up drinks and advice to a pretend version of herself, played by Kate McKinnon.
Following the show's season premiere, Trump took to Twitter to praise cast member Taran Killam's impression of him.
RELATED: From Palin to Clinton, 'Saturday Night Live's' 10 funniest political impressions