It's no secret that Kelly Ripa is on the hunt for a new co-host. And on Wednesday's "Tonight Show," she may have found the best possible sidekick: Jimmy Fallon!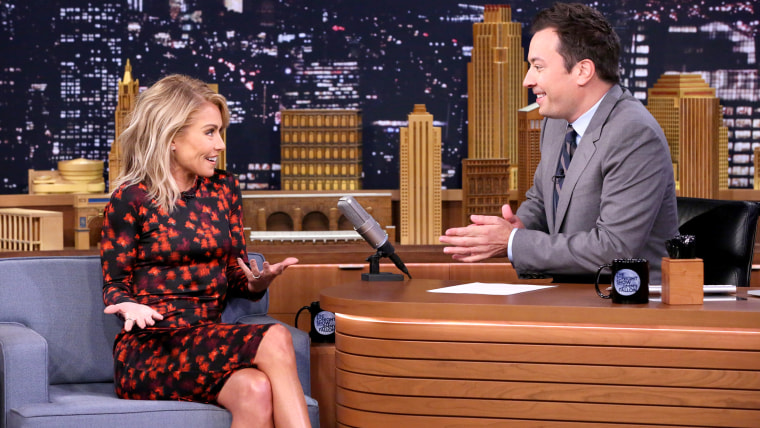 During her visit to "Tonight" he brought up the co-host topic gently: "I mean, I'm not doing anything in the mornings," he said. "And we have a little chemistry."
"We do have a chemistry!" she acknowledged.
MORE: Kelly Ripa opens up about balancing it all: 'I always feel like a failure'
Time for an audition, and what a coincidence: There were the familiar 'Live!' stools, plus a backdrop (rolled-down amusingly late) and a special guest (Questlove from The Roots) all prepared to help him in his goal of ... uh, moonlighting in the mornings?
Fallon turned on the charm as they quizzed Questlove and played a game of "Word Sneak" at the same time, where each of them had to sneak certain words or phrases (like "chimichanga" or "Benedict Cumberbatch") as they chatted.
Our favorite bit? The fact that Fallon already had "Kelly & Jimmy" and "Jimmy & Kelly" coffee mugs already made up.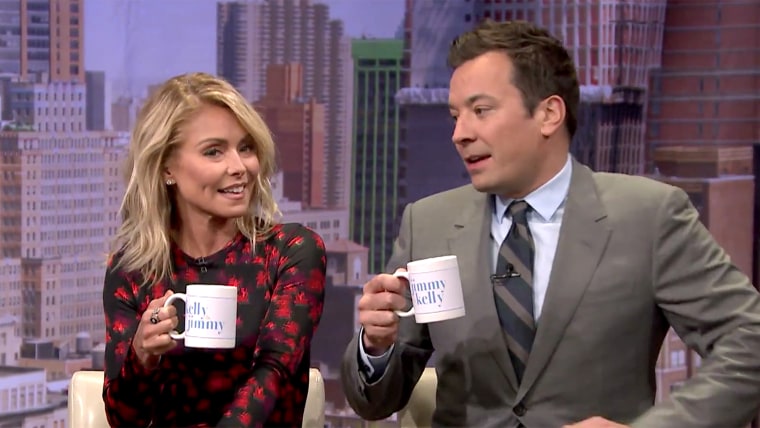 MORE: Kelly Ripa doesn't care if her kids like her: 'I'm not your friend'
Watch the whole video to find out just how one works "nude model" and "kangaroo" into casual conversation — and see if you think Fallon has what it takes to make it in the daytime!
Follow Randee Dawn on Twitter.