Twenty years ago, "The Little Rascals" scampered into theaters ... and ganged up on a memorable poster featuring the winsome young cast (including dog Petey!) mugging for the camera.
Remember this?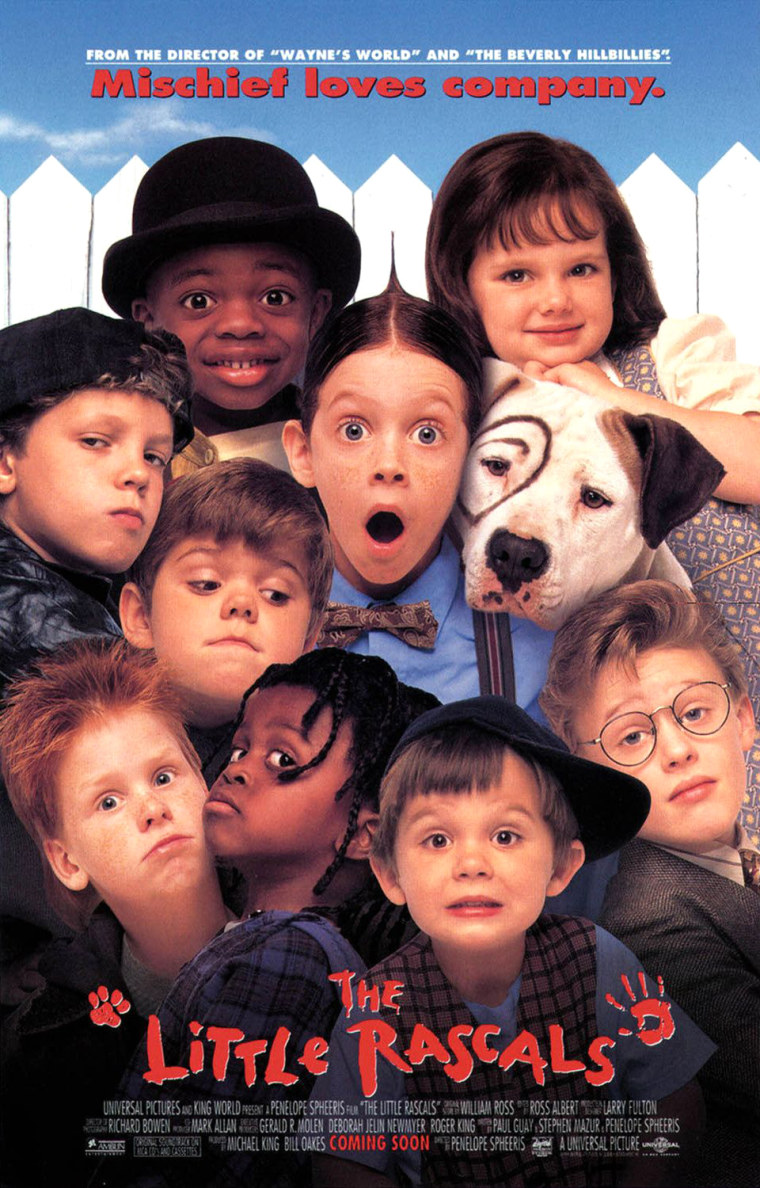 Well, those "little" actors have all gotten big, and now done their fans a huge solid: They assembled for an updated version of the poster, which started making the rounds of social media this week. (We suspect Petey may have been Photoshopped in, as he hasn't changed a bit.) 
Thanks to Blake McIver, who co-starred in the film as Waldo, for tweeting the side-by-side comparison:

Meanwhile, the film's Spanky (Travis Tedford) tweeted another photo recreation, from the film's infamous "Nutcracker" scene, in which he poses with Bug Hall (who played Alfalfa):
And, because it's 2014 and not 1994, there's the obligatory cast selfie, which Ross Bagley (who played Buckwheat) sent out:
Altogether now ... awwww!