Get yer bonnets on and hitch up the wagon: "Little House on the Prairie" is coming to a big screen near you!
A film adaptation of the TV series, which ran on NBC from 1974-83, will be made at Paramount Studios, The Hollywood Reporter reported Tuesday.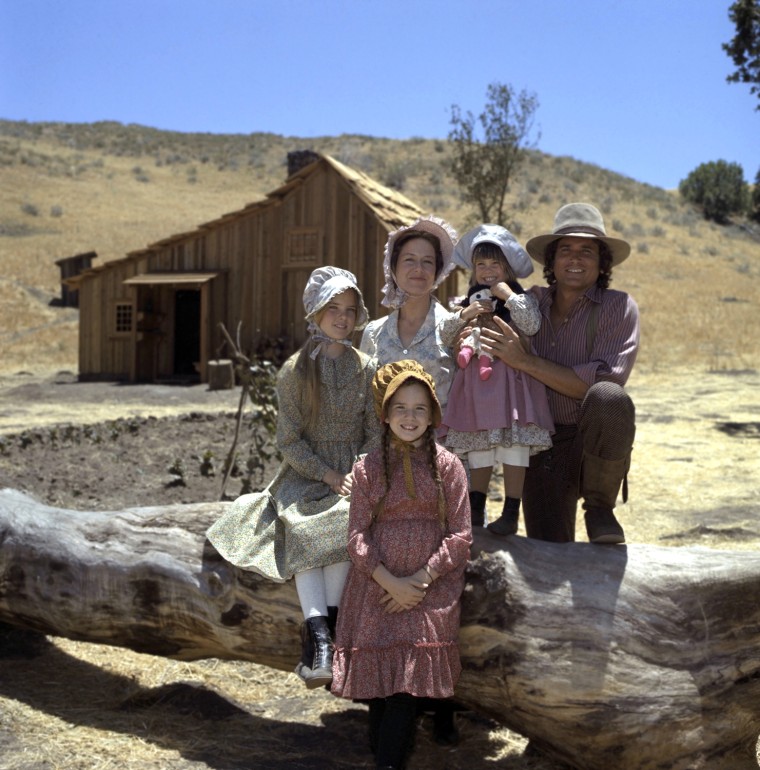 So far the project has a director, Sean Durkin ("Martha Marcy May Marlene") and a screenwriter, Abi Morgan ("The Iron Lady," "Suffragette"), but no actors have been cast.
The TV show was based on the fictional children's/young adult books Laura Ingalls Wilder wrote based on her own life growing up in the American West in the 1870s and 1880s. The show's title refers to the third book in the series, which has remained continuously in print since it was first published beginning in the 1930s.
MORE: 'Little House on the Prairie' cast sheds tears, talks legacy on TODAY
The TV show made actors Melissa Gilbert (Laura) and Charles/Pa (Michael Landon) household names among generations of viewers, and gave the medium one of its best love-to-hate villains in Nellie Oleson (Alison Arngrim).
Many of the surviving cast members reunited on TODAY in 2014 to celebrate the show's 40th anniversary, and a clip from the series got Gilbert, who is now running for Congress, teary.
MORE: 'Little House' star Alison Arngrim: Nellie Oleson and King Joffrey are practically 'the same person'
"Yeah, well, I'm a crier anyway — and I'm also incredibly co-dependent," she said. "It's a very emotional experience, especially because we were together for so long, and it was an intense experience. We were a family there."
Follow Randee Dawn on Twitter.