Chances are your kids have had a meltdown at a family event, in the grocery store or a restaurant, and the episode left you darn near mortified.
Well, one tot can top that!
Two-year-old Claudia was visiting the White House with her family for a Passover Seder when she just had enough!
Her uncle, New York Times columnist Benjamin Moser, captured the meltdown and President Obama's funny reaction.
This wasn't the first kid meltdown at the White House. Last June, a departing Secret Service agent and his wife were visiting the president when their bored son face planted into a couch in the Oval Office.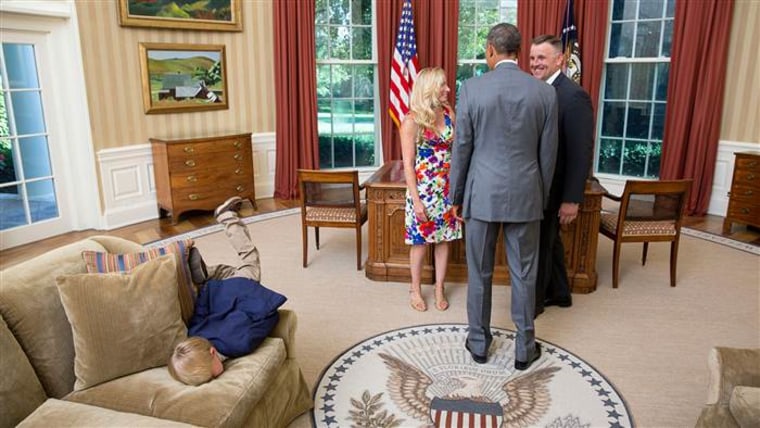 Follow TODAY digital dude Kyle Michael Miller on Twitter.