Take out your stockings and Christmas pajamas. Halloween may be fast approaching, but Christmas came very early this weekend, all thanks to Pentatonix!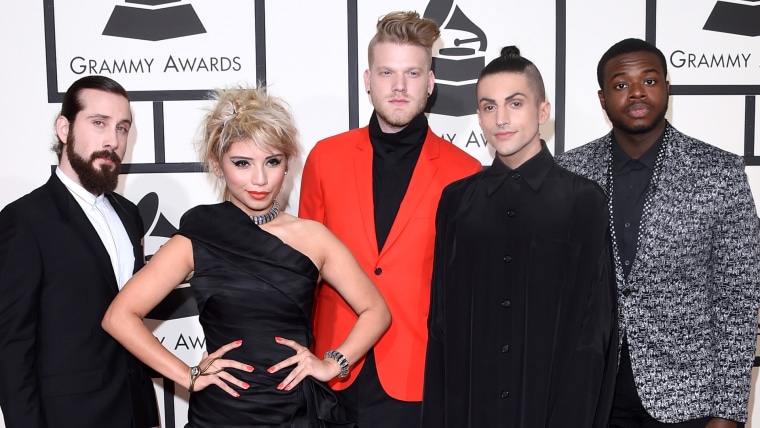 On Friday, the Grammy award-winning a capella group gifted the world with an early dose of Christmas cheer when they dropped their new 2016 holiday album, "A Pentatonix Christmas," along with a stunning music video to accompany their cover of Leonard Cohen's classic tune "Hallelujah."
The video, shot entirely in a gorgeously subdued desert landscape, features all five group members standing solemnly in formation as they deliver chilling vocal performances of the song. Watch it at your own risk — this music video may cause an unexpected overload of Christmas feelings!
In addition to "Hallelujah," the album features 11 (perfectly sung) holiday tracks to help you bask in all of your early onset Christmas joy, including Irving Berlin's cozy classic "White Christmas," Bing Crosby's "I'll Be Home For Christmas," and even 90s pop royalty NSYNC's peppy tune "Merry Christmas, Happy Holidays."
While the latest LP marks the group's fifth studio album overall, alongside four EPs and eight singles, it is their third Christmas compilation to date. In 2014, they released a 6-track holiday EP titled "PTXmas," and dropped a full studio album of Christmas hits the following year, titled "That's Christmas to Me," the same name as the original song the group penned for the track list.
RELATED: Pentatonix updates a classic Christmas carol, "Angels We Have Heard On High"
The Christmas crooning gang has yet to announce whether or not more holiday music videos are on the way, so while there may still be 63 sleeps left till Christmas, we reserve the right to play this album on a loop starting November 1. If that's not the most magical pre-Christmas present of all, we don't know what is.