With starring roles on "Days of Our Lives," "Melrose Place" and more, Lisa Rinna has established herself as a respected daytime and prime-time television talent over the years.
So why then did she recently make the jump from scripted drama to the not-always-respected world of real-life drama on reality TV? During a Tuesday visit to TODAY, she finally revealed the reason she decided to join "The Real Housewives of Beverly Hills."
"I was looking to do something outrageous, crazy and risky," Rinna confessed. "And look what dropped in my lap. Hello! That's what I put out in the universe, and this is what came back."
Her husband, "Mad Men" star Harry Hamlin, was fine with the career move — so long as Rinna promised to abide by one rule.
"The one thing was that I am not allowed to look on my Twitter and do any social media, and I can't read any responses," she explained. "He said, 'The good is just as bad as the bad for your head, so you can't do it.'"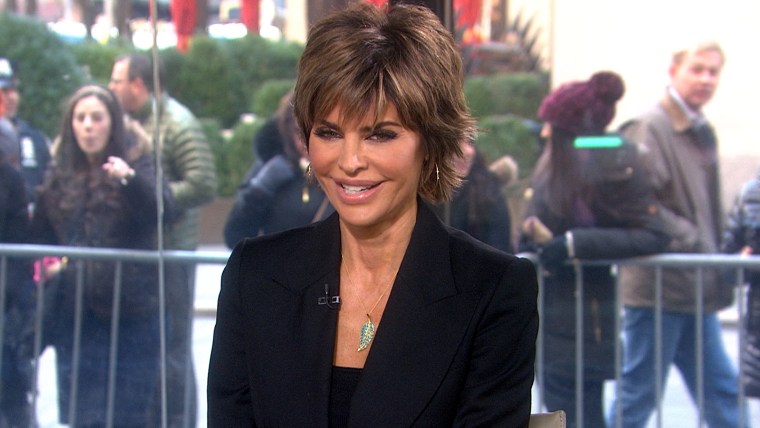 She agreed, but now that she's admits it's "very hard."
See more from Rinna when "The Real Housewives of Beverly Hills" airs Tuesday night at 9 p.m. on Bravo.
Follow Ree Hines on Google+.