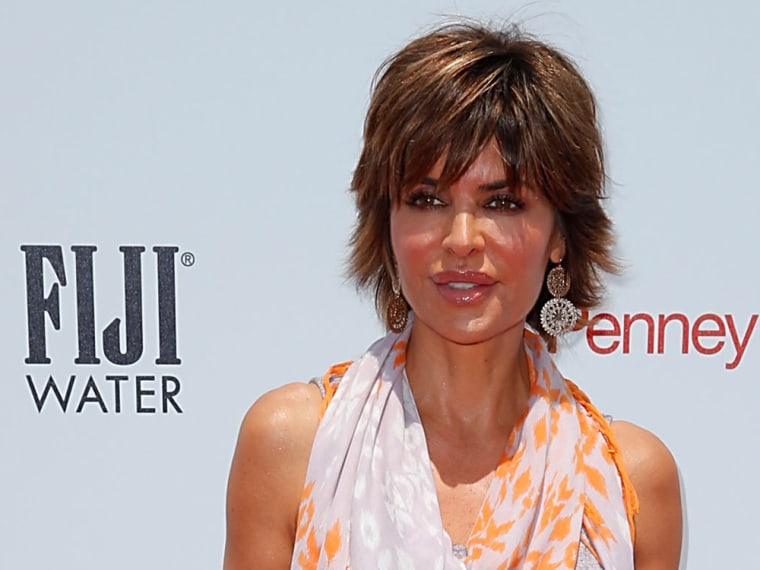 "The Real Housewives of Beverly Hills" is returning with a new face in the upcoming season. "Days of Our Lives" actress Lisa Rinna will be joining the cast, sources told E! News.
Neither Bravo nor Rinna have responded to requests for comment on the casting rumor.
Lisa Vanderpump, Brandi Glanville, Yolanda Foster and sisters Kim and Kyle Richards are all set to return. Last season's newcomers, Carlton Gebbia and Joyce Giraud, will not be back despite being at the center of numerous ugly dustups. 
Sign up for top Entertainment news direct to your inbox
But don't expect that to mean the season will be full of love and hugs. During an appearance on "Watch What Happens Live" last year, Rinna said that if she were to ever join "RHOBH," she'd "probably get into it" with Glanville. (Who doesn't get into it with her on that show?!) Model Glanville has made headlines in seasons past for letting the expletives fly and speaking her mind without regards to potential consequences.
"She's the one that when I watch ('RHOBH'), little hairs on my neck go up," Rinna, who is no stranger to reality TV, explained as fellow guest (and now fellow "Housewife" Kim Richards) listened.
Host Andy Cohen gave the former "Celebrity Apprentice" and "Dancing With the Stars" contestant a vote of confidence. "I think you'd fare pretty well," he said last year of her potentially joining the show.
Viewers will find out how she fares soon enough, when "Real Housewives of Beverly Hills" returns for season five on Bravo.