Is Chessy going to reunite with the twins from "The Parent Trap" in an episode of "Abbott Elementary"?
Some fans have taken the leap there since Lindsay Lohan posted a picture with Quinta Brunson on Instagram on Feb. 10, and Lohan's old "Parent Trap" co-star Lisa Ann Walter responded.
The picture was of Lohan, who starred in "The Parent Trap" when she was 12 years old, Brunson, who created and stars in ABC's "Abbott Elementary," and fellow actor Julia Stiles at New York Fashion Week.
"I got to have a fab #nyfw kick off with these talented beauties," Lohan, 36, captioned the post in which she was wearing a caramel-colored outfit. Brunson, 32, wore a black ensemble and Stiles, 41, wore bold pink.
Walter, 59, played the loveable housekeeper Chessy in 1998's "The Parent Trap" and currently stars as Melissa Schemmenti in "Abbott Elementary."
"My worlds collide," Walter commented on Lohan's post.
Fans replied to Walter's comment campaigning for Lohan to guest star on the school-based comedy show.
"Get Lindsay on Abbott!!" one person wrote.
"Have her play your daughter or something," someone else said.
"Chessie + Melissa," another said in all caps.
"Our worlds coming back together," a fan wrote.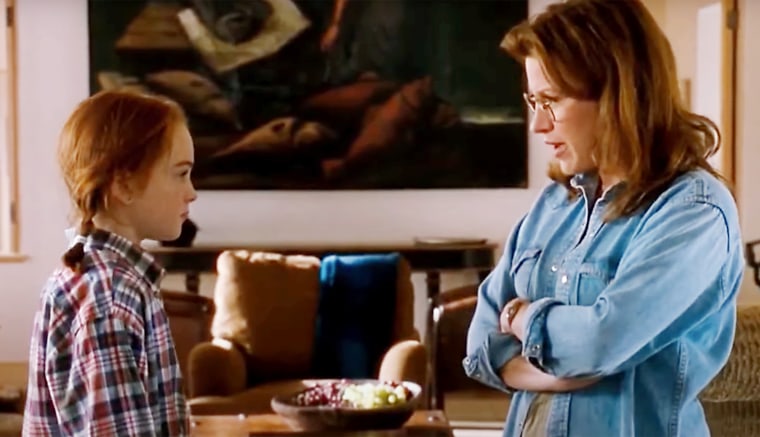 Brunson also commented on the post, and fans replied giving her ideas of how to work Lohan into the hit show.
"Adore you both," Brunson commented on the picture.
"How... funny would it be if Lindsay Lohan was rival to Gregory," one fan replied to Brunson's comment, referring to a character played by Tyler James Williams.
Last year, Walter said on "The Kelly Clarkson Show" that the younger actors on the show recognized her from "The Parent Trap," which followed two girls from different worlds who discovered they are twins. It was a remake of a 1961 movie of the same name.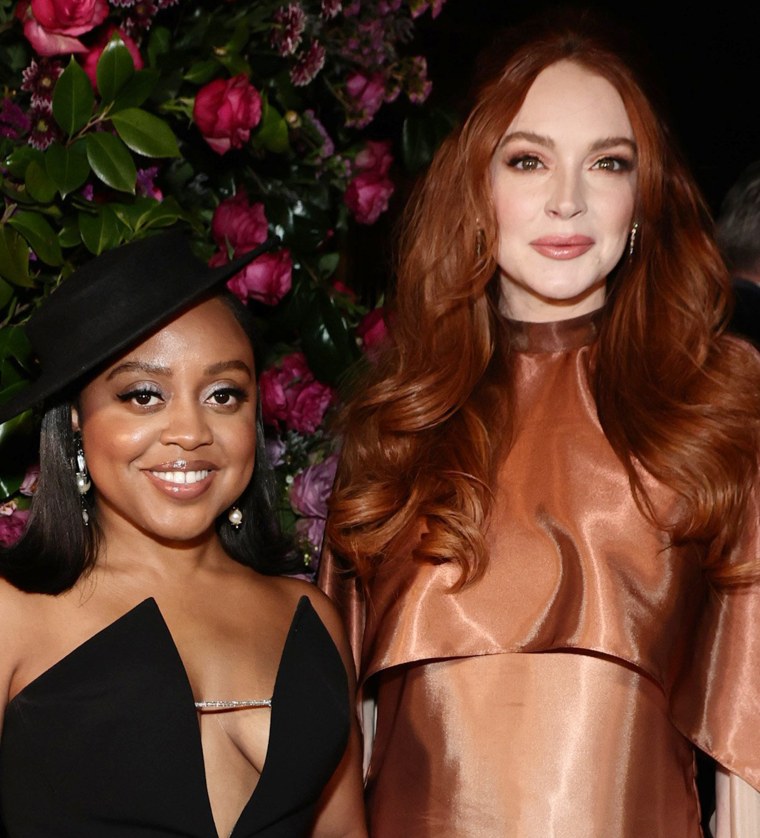 "They recognize me from 'The Parent Trap,' so they think I'm that character," she said of her young castmates.
She said Brunson is aware of the crossover fandom.
"She's like, 'That is an entire baby that just recognized you from a movie that is 28 years old!'" Walter recalled Brunson telling her.