When you get Lionel Richie on TODAY, you know it's going to be an "Easy" morning that'll hopefully go "All Night Long." But during his visit and performance Wednesday, Richie dropped two big pieces of news that fell, well, like a "Brick House."
First off, fans will be delighted — he announced he'll be taking on a Las Vegas residency in 2016, divided into two chunks: April/May and September/October. It's freeing, he noted: "All the ideas I want to put on the stage, any hydraulics, anything you want to do, it's there," he grinned before launching into "Easy."
But second, those fans should be warned because you won't hear him singing one of his biggest hits, "Hello."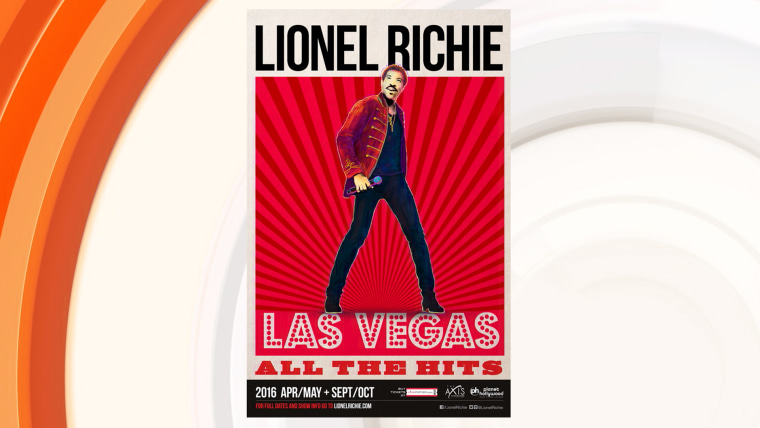 Or rather, you might, but not for long. "The crowd that sings the loudest is on 'Hello,'" he said of his 1984 No. 1 hit. "I don't know what it is, but I don't sing that song any more. I kind of start it off and then the crowd takes over."
We totally understand! Stick around for more Lionel Richie on TODAY, and check out all the great videos of his performances as we add them to this story!