The dream is over: Citing conflicting schedules, Olympic gold medal-winning alpine ski racer Lindsey Vonn and golf great Tiger Woods have called it quits.
The pair have been together for three years, and each released a statement Sunday:
Woods wrote on his website:
"Lindsey and I have mutually decided to stop dating.
"I have great admiration, respect and love for Lindsey and I'll always cherish our time together. She has been amazing with [my children] Sam and Charlie and my entire family.
"Unfortunately, we lead very hectic lives and are both competing in demanding sports. It's difficult to spend time together."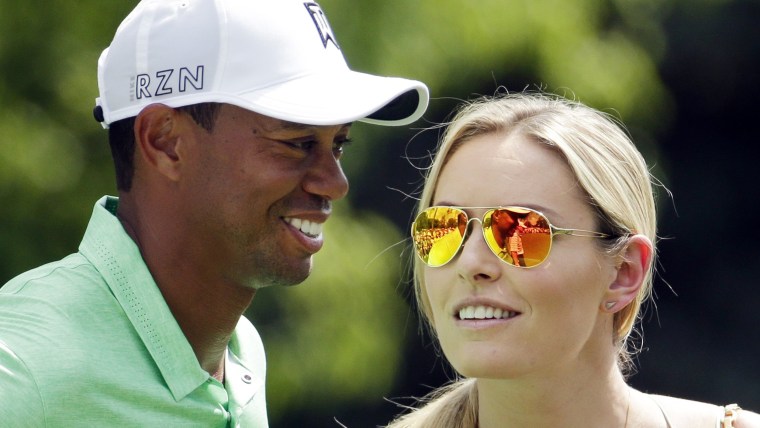 There's one thing that might not be so difficult for Vonn now that they're apart — missing out on all those golf games.
Vonn's visited "Late Night with Seth Meyers" in late April, where even though she professed love for Woods, she couldn't quite muster enthusiasm for his game.
"I ... love golf," she said. "I just ... I ... I love golf."
We wish them the best as they go their separate ways!