It was anything but smooth sailing for Lindsay Lohan on Sunday.
The actress posted a photo of her heavily bandaged left ring finger on Snapchat, writing about how she nearly lost it in gruesome fashion in a boating mishap.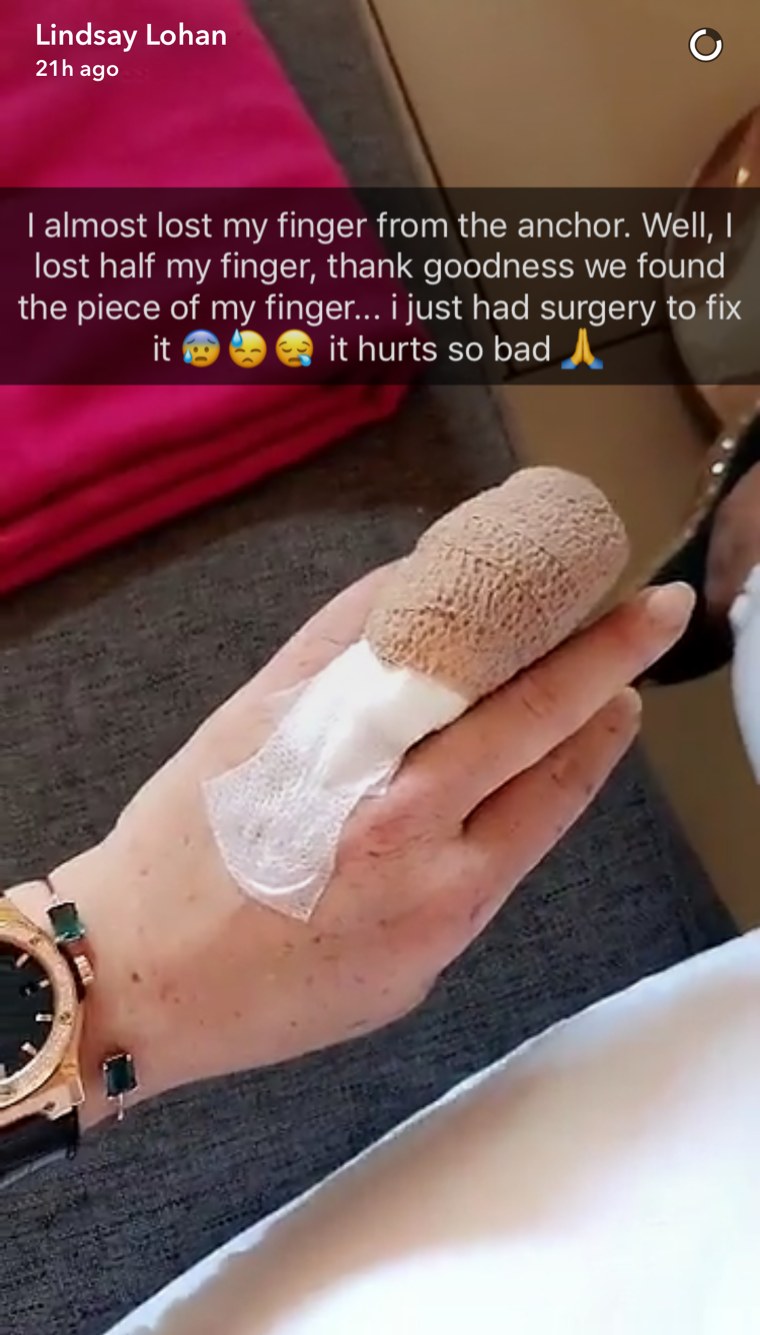 "I almost lost my finger from the anchor," Lohan wrote. "Well, I lost half my finger, thank goodness we found the piece of my finger...I just had surgery to fix it...it hurts so bad."
RELATED: See Lindsay Lohan's visit to 'Parent Trap' home — and jump right back to 1998!
Lohan, 30, was on a boat in Turkey when she decided to pull up the anchor, only to get her hand entangled in the rope to the point where it ripped off a piece of her finger. She then went to a plastic surgeon to have it fixed.
"This is the result of me trying to help anchor the boat by myself," she said in a video that was re-posted by her followers. "My poor finger!"
Lohan then made light of the situation on Monday, posting a picture on Instagram with the caption "One handed selfie."
Follow TODAY.com writer Scott Stump on Twitter.