Let it snow? Sure! Outside might be frozen and white, but inside you can be cozy alongside your DVR and DVD player and Internet streaming devices. See if these five films don't warm you up with their tropical locales.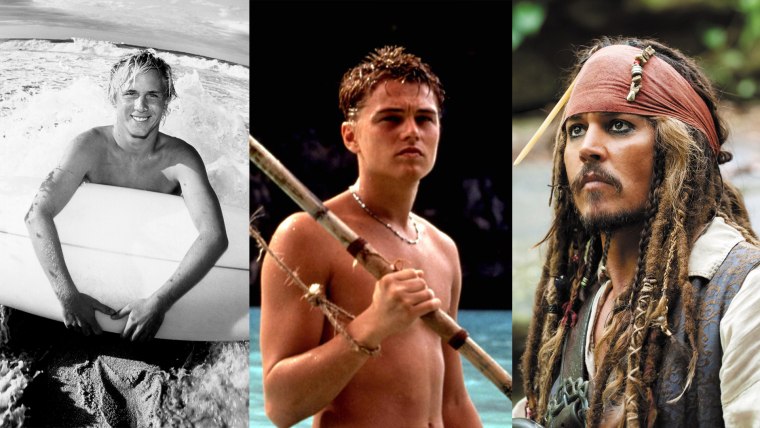 1. 'The Endless Summer' (1966)
While you're surfing your couch, watch some amazing feats of wave wizardry in this classic ocean surfing documentary, which was filmed in exotic locations around the world and comes with a totally tubular soundtrack. Hang 10!
2. 'The Blue Lagoon' (1980)
Go for the original, not the icky 1991 sequel or 2012 TV remake: This one features a young, super curly-headed Christopher Atkins (and his bare chest!) and a young, lovely Brooke Shields and couples it with a story of island survival and ... well, let's forget about how it all ends.
MORE: Baby, it's cold outside! Here are 9 films that'll keep you toasty warm in a blizzard
3. 'The Beach' (2000)
If you're rooting for Leonardo DiCaprio to take home an Oscar for being mauled by a bear in the frozen wilderness of "The Revenant" in February, catch him in this early film (directed by "Steve Jobs" helmer Danny Boyle) in a much nicer climate ... that's still pretty creepy once you dig beneath the surface.
4. 'Blue Crush' (2002)
Nobody says you can't have more than one surfing film in a movie binge. This one's about three gal pals who just want to live the dream of surfing on Hawaii's North Shore. Plus, it's got Kate Bosworth and Michelle Rodriguez in bikinis — which will either make you drool or feel guilty for sacking out on the sofa with ice cream.
5. 'Pirates of the Caribbean' (2003-11)
You could do worse than settle in for some piratical fun with the four movies (a fifth is due in 2017) that gave Johnny Depp our highest rating of "Arr!" Watch Captain Jack and his friends and enemies loot and love around some of the bluest waters you ever did see. Plus: it's family-friendly!
Follow Randee Dawn on Twitter.