He may not have gotten the girl in the "Hunger Games" movies, but based on multiple reports it seems like Liam Hemsworth has reunited with the real-life lady of his dreams: Miley Cyrus.
Outlets including E! Online and People are reporting that Cyrus and Hemsworth, who got engaged in 2012 but split in 2013, are back together again and possibly even engaged.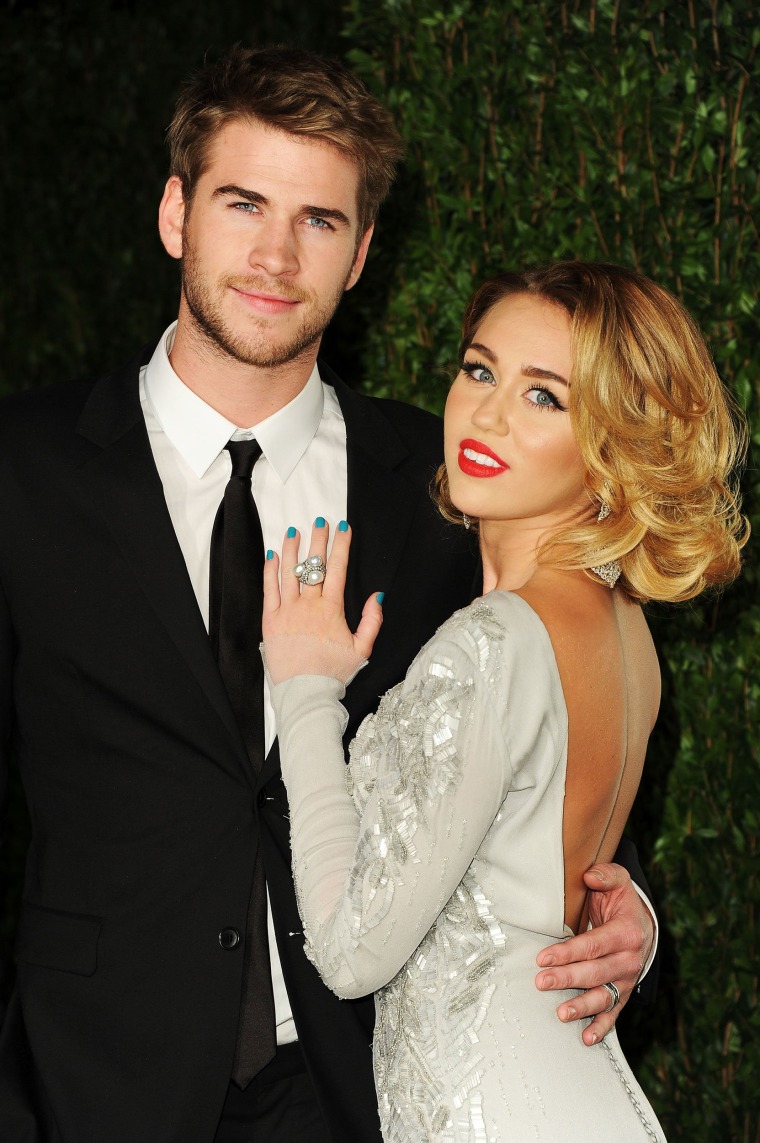 MORE: 'Hunger Games' cast sings with Woody Harrelson during 'SNL' Monologue
Last week, photos on TMZ showed Cyrus wearing the Neil Lane ring Hemsworth originally proposed to her with on her left hand, while the pop star herself has fueled the rumors by posting Instagram snaps that prominently display the gem.
TMZ has also recently posted pictures of Cyrus showing up outside Hemsworth's place in Malibu, California with a U-Haul truck.
And don't forget that last November, Cyrus helped Hemsworth adopt his enormous puppy Dora!
MORE: Checkmate! 'Independence Day' sequel signs up Jeff Goldblum, Liam Hemsworth
According to People, the pair have been in touch for a while already; they were seen together at a music festival in Australia recently.
"They just wanted to keep their relationship out of the spotlight while they figured things out," a source said. "Liam never liked how exposed his life was with Miley."
May the odds be ever in their favor.
Follow Randee Dawn on Twitter.