Leonardo DiCaprio hit the beach for some volleyball over the holiday weekend looking like he just swam ashore from the wreckage of the Titanic.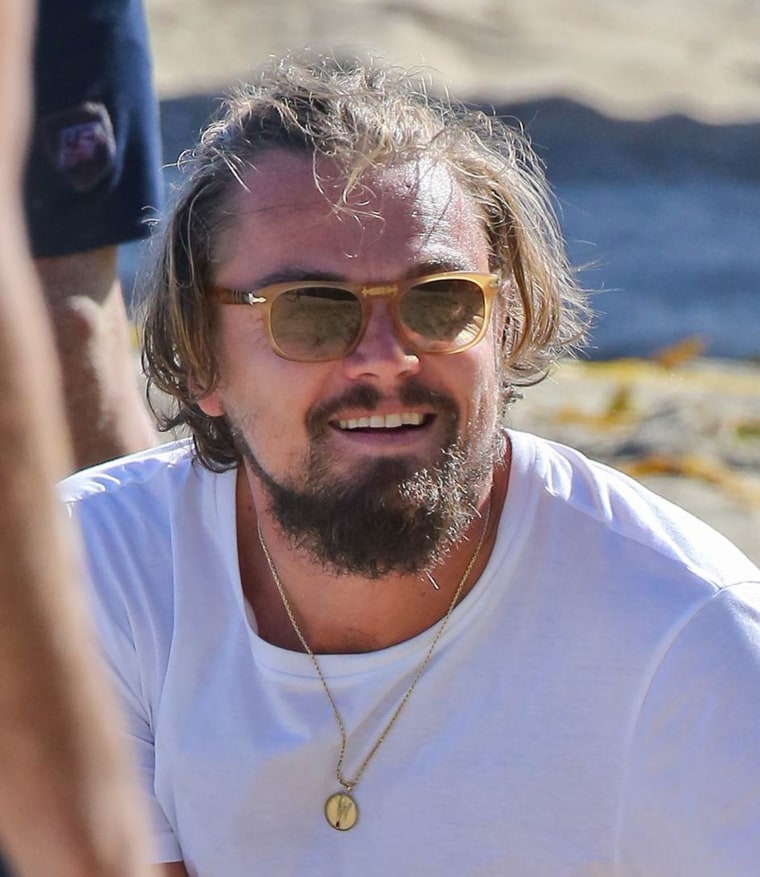 The leading man ditched his dashing red-carpet-ready looks for a white T-shirt, orange shorts, scraggly beard and flyaway longish hair. His latest love — German model Toni Garrn — was sporting short jean shorts and a blue bikini top in photos from the Malibu, California, beach.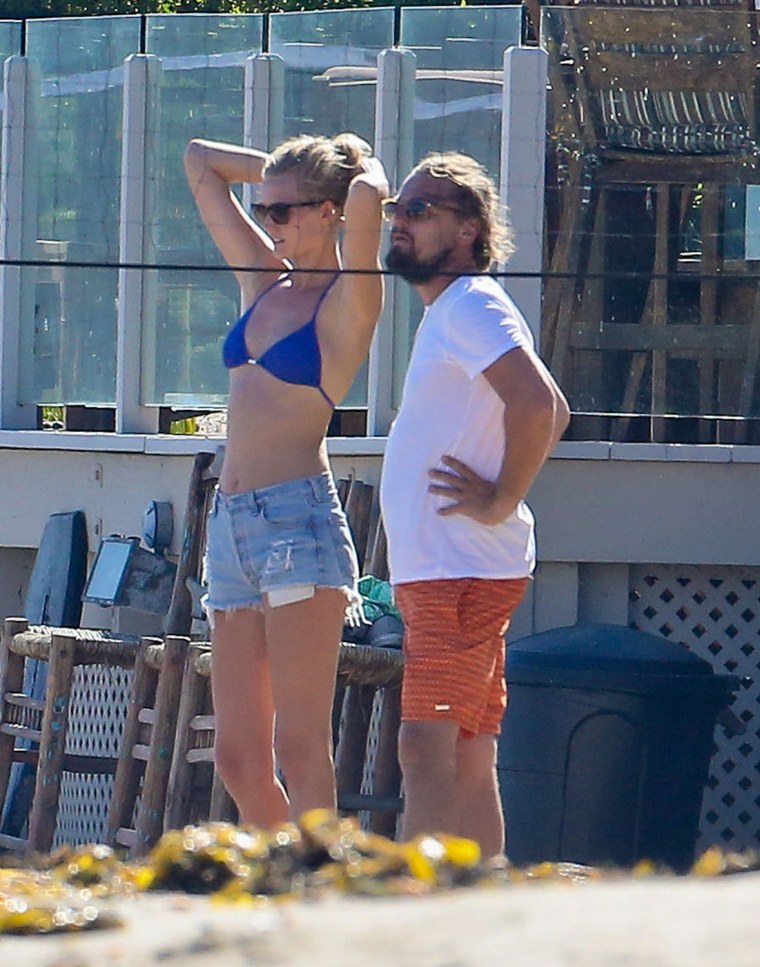 Sign up for top Entertainment news direct to your inbox
Nominated five times without an Academy Award win, perhaps DiCaprio has been eyeballing two-time winner Tom Hanks' scruffy "Cast Away" transformation for style tips. The normally dapper star should have written "HELP" in large letters in the sand to attract any passing aircraft carrying the Fashion Police.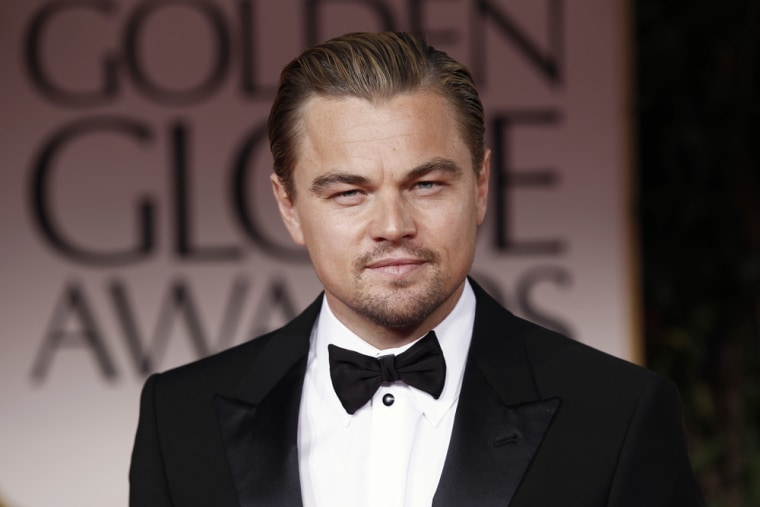 The Daily Mail took things a step further with its critique of the photos, implying that DiCaprio, 39, was simply morphing into another acting idol: 77-year-old Jack Nicholson.
If that's the case, we really can't handle the truth.
Follow Kurt Schlosser on Google+