If Leonardo DiCaprio indeed wins this year's Academy Award for best actor, he'll join an elite group of Oscar winners who had recurring or full-time roles on television comedies.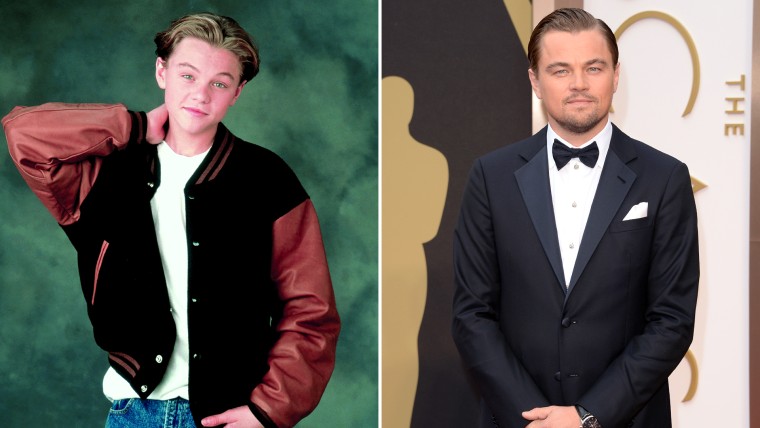 Given DiCaprio's powerful cinematic performances, it's easy to forget that back in 1991, he joined the cast of ABC's "Growing Pains" for the sitcom's final season.
RELATED: The life and times of Leonardo DiCaprio: A look back at the star's career
He's not even the only 2016 acting nominee who can cite a recurring TV-comedy role. In the same lead-actor category, "Trumbo" star Bryan Cranston became a household name as the dad on Fox's wacky "Malcolm in the Middle." On the women's side, "Room" star Brie Larson starred on the short-lived WB sitcom "Raising Dad," and more recently appeared in three episodes of the NBC/Yahoo comedy "Community." (Larson also starred on Showtime's "United States of Tara," which could be considered a comedy and/or drama.)
Larson's competition includes an Oscar winner who also appeared on a TV comedy — more about her in a moment — proving there's a precedent for actors who transitioned from delivering serious laughs on TV to being taken seriously on the silver screen.
RELATED: Oscar nominations 2016: The complete list of Academy Award nominees
Listed in no particular order, the following rundown of Oscar winners with TV comedy experience isn't comprehensive. To keep it tidy, it doesn't include comedic actors who won an Oscar before 1980 (e.g. Art Carney, who won for 1974's "Harry and Tonto") or actors who didn't have enough of a recurring role on any one TV comedy (e.g. Alan Arkin, for 2006's "Little Miss Sunshine").
1. George Clooney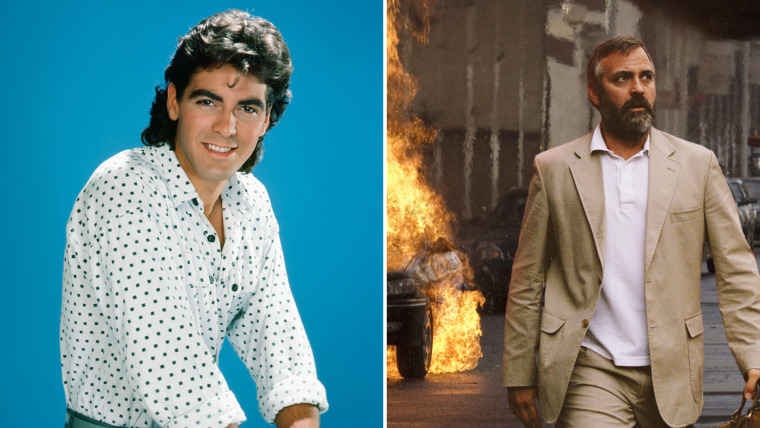 TV comedy: NBC's "The Facts of Life"
Oscar-winning movie role: Bob Barnes, in 2005's "Syriana"
Clooney recently recalled his days on the TV show, and thanked his "Facts of Life" co-star Charlotte Rae in the process. "You were such an incredible force in an early part of my career," he told her during a recent reunion. "You were funny and kind and made a very young, not very skilled actor feel very much at home."
RELATED: George Clooney remembers his 'banana' days at 'Facts of Life' with Charlotte Rae
2. Mo'Nique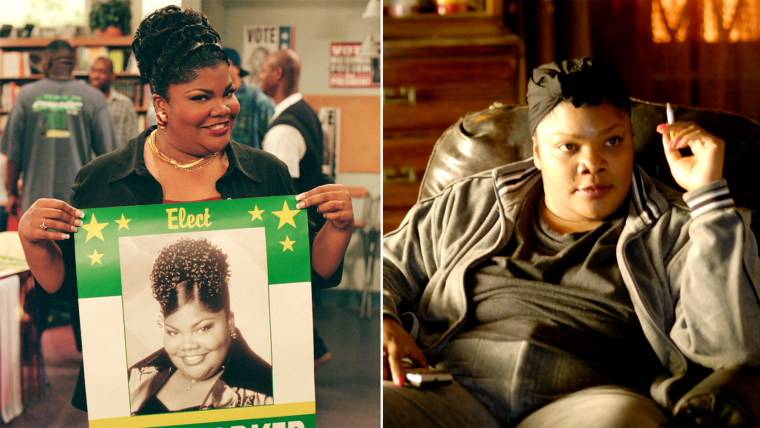 TV comedy: UPN's "The Parkers"
Oscar-winning movie role: Mary, in 2009's "Precious"
The stand-up comic dropped jaws and earned critical acclaim for playing an abusive mother of a teen girl (played by Gabourey Sidibe).
RELATED: Academy Awards to take 'historic action' to improve film diversity
3. Tom Hanks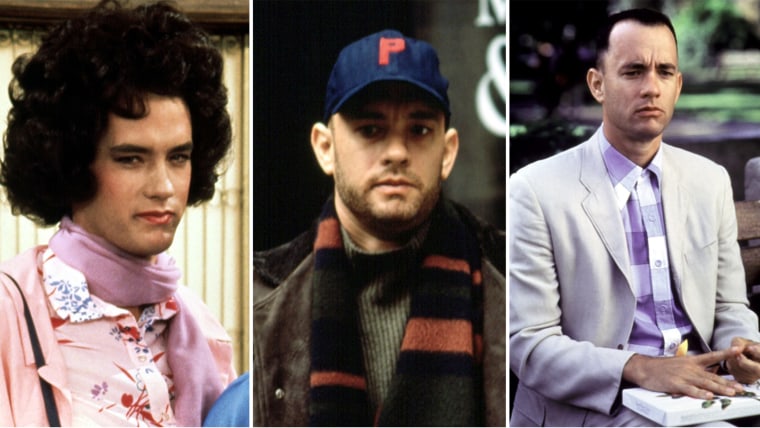 TV comedies: ABC's "Bosom Buddies," NBC's "Family Ties"
Oscar-winning movie roles: Andrew Beckett, in 1993's "Philadelphia," and the title character in 1994's "Forrest Gump"
While "Bosom Buddies" was a broad comedy, Hanks showcased his budding dramatic chops in a three-episode arc on "Family Ties," where he played Ned Donnelly, an alcoholic uncle of Alex P. Keaton (Michael J. Fox).
RELATED: Tom Hanks sends 7-minute video to school whose homecoming is based on his films
4. Jennifer Lawrence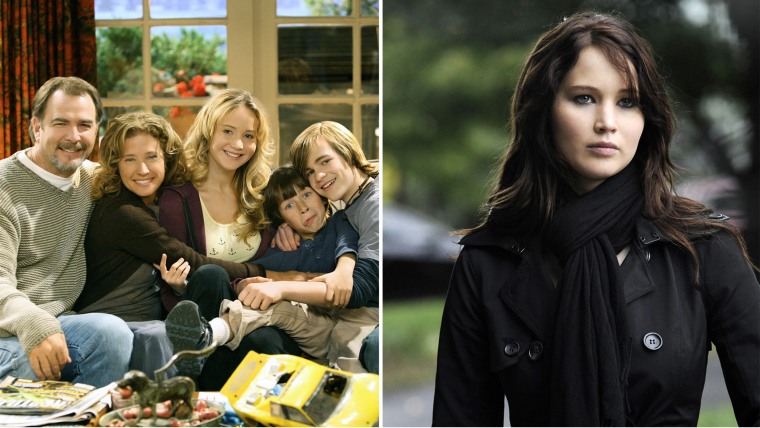 TV comedy: TBS' "The Bill Engvall Show"
Oscar-winning movie role: Tiffany Maxwell, in 2012's "Silver Linings Playbook"
We'll be honest: We nearly forgot that Lawrence, nominated again this year for her work in "Joy," played a teenage daughter on every episode of the basic-cable comedy that aired between 2007 and 2009.
RELATED: Jennifer Lawrence loves Larry David — and 9 more celebrities with famous crushes
5. Helen Hunt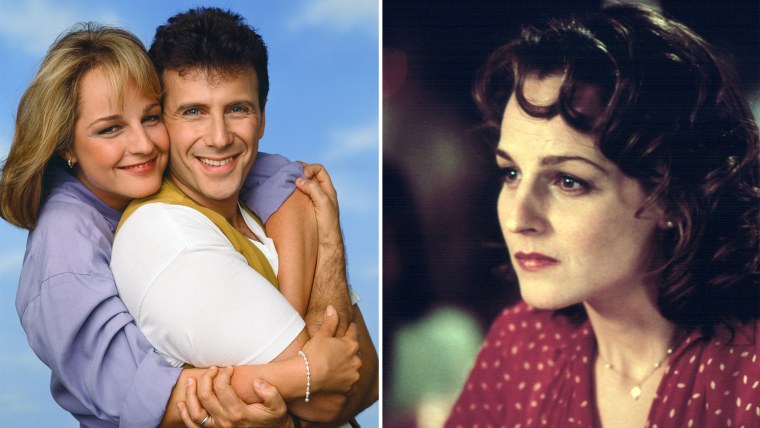 TV comedy: NBC's "Mad About You"
Oscar-winning movie role: Carol Connelly, in 1997's "As Good as it Gets"
While accepting the award, Hunt thanked her "team of experts it took to make me available for this movie," a reference to the fact that she'd worked on the film during "Mad About You's" seven-season run.
6. Jamie Foxx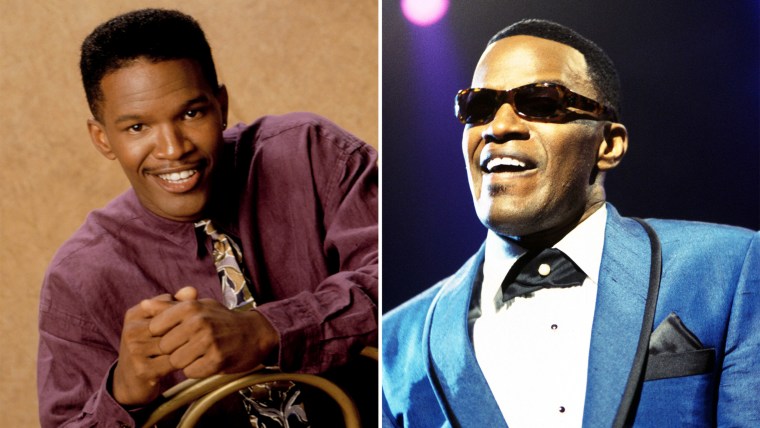 TV comedy: Fox's "In Living Color"
Oscar-winning movie role: Ray Charles, in 2004's "Ray"
Frequently showcased on the Fox sketch-comedy series, Foxx's impressions were a good foundation for this biopic role, but the gravitas in his award-winning portrayal of R&B legend Ray Charles was the difference-maker in his most celebrated cinematic performance.
RELATED: Jamie Foxx shares emotional embrace with father of driver he rescued
7. Cher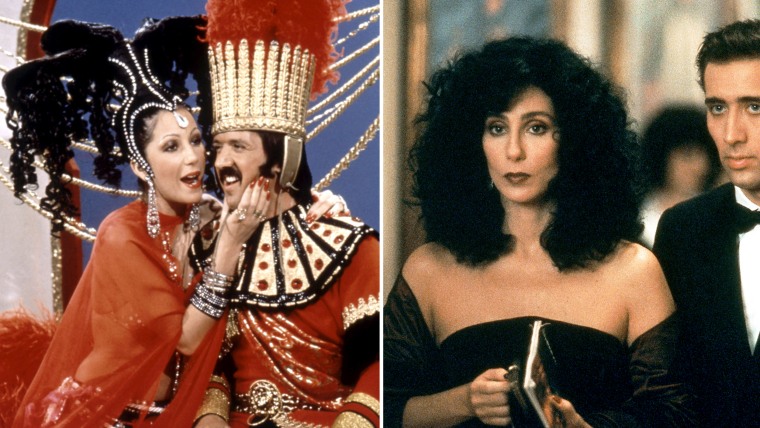 TV comedy: CBS' "The Sonny & Cher Comedy Hour"
Oscar-winning movie role: Loretta Castorini, in 1987's "Moonstruck"
Everybody, on three: One ... two ... three: "Snap out of it!"
8. Robin Williams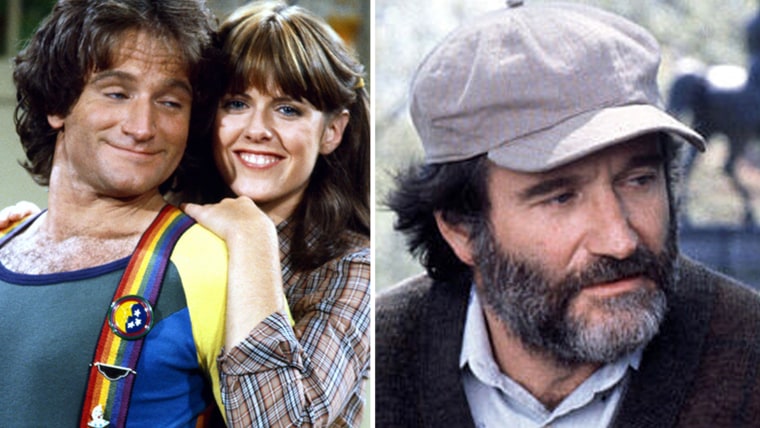 TV comedy: ABC's "Mork & Mindy"
Oscar-winning movie role: Sean Maguire, in 1997's "Good Will Hunting"
As celebrated as Williams was as a comedian (and it's hard to be more beloved than he was in that respect), his finest dramatic work might have been even better, as evidenced by his "Good Will Hunting" role and Oscar-nominated turns in "Good Morning, Vietnam," "Dead Poets Society" and "The Fisher King."
RELATED: 18 celebrities you may have forgotten guest-starred on 'Friends'
9. Whoopi Goldberg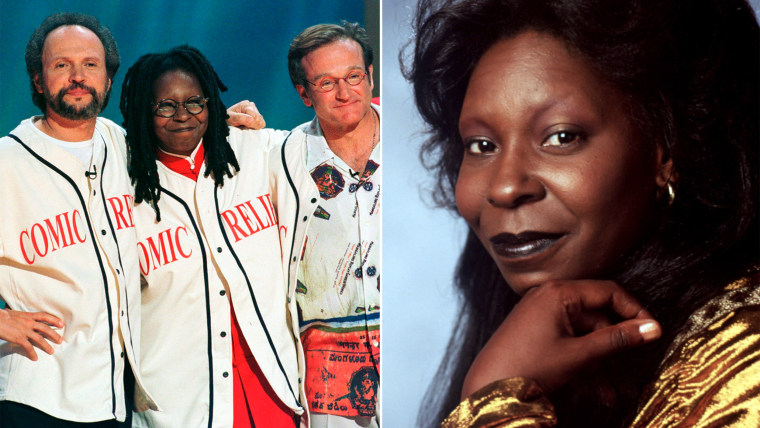 TV comedies: HBO's "Comic Relief"
Oscar-winning movie role: Oda Mae Brown, in 1990's "Ghost"
Golberg's inclusion may be a bit of a stretch, as the other actors on this list are being cited for work on weekly TV series, but she did join Williams and Billy Crystal as regular hosts of the comedy-centric "Comic Relief," a somewhat-annual telethon to fundraise for charities that help the homeless. Also, she's achieved "EGOT" status for winning an Emmy, Grammy, Oscar and Tony; that's more than enough reason to give her the benefit of the doubt.
Follow TODAY.com writer Chris Serico on Twitter.